Why King Of The Hill's Kathy Najimy Prefers Voice Acting Over On-Screen Roles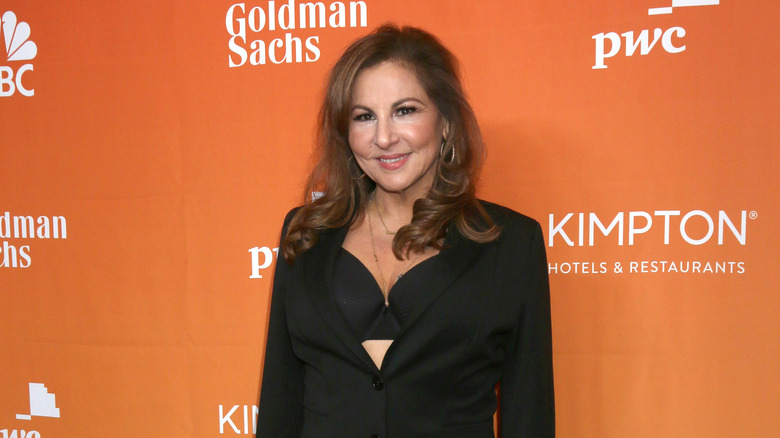 Kathy Hutchins/Shutterstock
Kathy Najimy has been able to carve out a name for herself both on and off the screen, over the course of her now-three decades' career, with Fox's "King of the Hill" being her most widely known voice gig. And for Najimy, when comparing these two types of acting jobs, the one that requires her to stand behind a microphone in a sound booth is the one she prefers.
For fourteen years, Najimy voiced the character of Peggy Hill in Mike Judge and Greg Daniels' "King of the Hill." For anyone wondering why this particular type of off-camera job is more preferable to her, Najimy summed it up in just two sentences when chatting with Glamour. "Voice-over work is my favorite work of all time," she said. "And here's my favorite part: No hair, no makeup, no wardrobe, no line memorizing, no 7 am calls, no travel to a different area." This description makes it seem as if this could possibly be the best type of work an actor can get. And it very well might be. Not only could Najimy practically roll out of bed and head over to contribute to a network TV series, but she would also knock out multiple episodes at a time.
The King of the Hill voice over job lined up perfectly with her personal life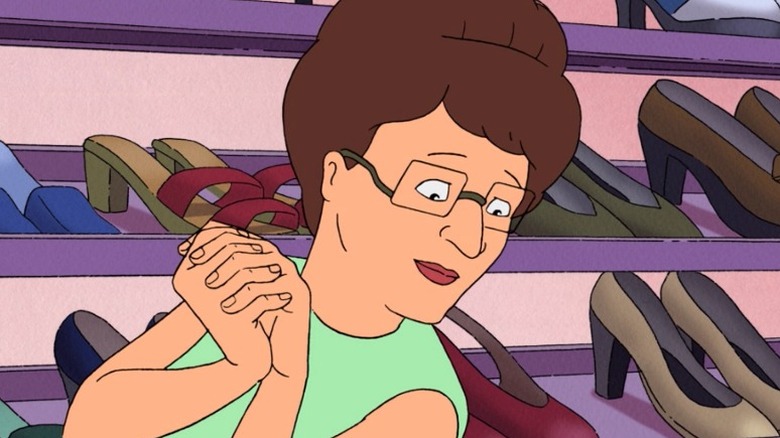 FOX
Kathy Najimy is no stranger to the voice-acting world. Her credits list is peppered with guest-starring roles on a wide spectrum of animated TV series and films, including "WALL-E," "American Dad," and "Bojack Horseman." But of course, her voice is best known for the 258 episodes in which she portrayed Peggy Hill on "King of the Hill," the wife of Hank (Mike Judge), and a teacher at her kids' middle school. Not only was this fantastic long-term job the type that Najimy loves most when it comes to acting, but landing this role when she did ended up being perfect timing.
Back when Najimy was trying out for the role of Peggy on "King of the Hill," it must have been fate, with the stars aligning just so for both Najimy and the show. "It was perfect timing because I auditioned for 'King of the Hill' when I was pregnant with Samia [Finnerty]," she said. "I had her weeks after I got cast, and it was a perfect job for me." Her description of each day at work makes it much more understandable as to why this is such a coveted acting position, especially for parents. "Every Monday, a script would come to our house with impeccable writing, great, brilliant, like, world-famous, talented guest stars, and I got to bring Samia to work with me," she recalled. Imagine trying to bring a baby every day onto the set of "Hocus Pocus." Not likely!