Grey's Anatomy Fans Agree That Henry Burton Deserved Better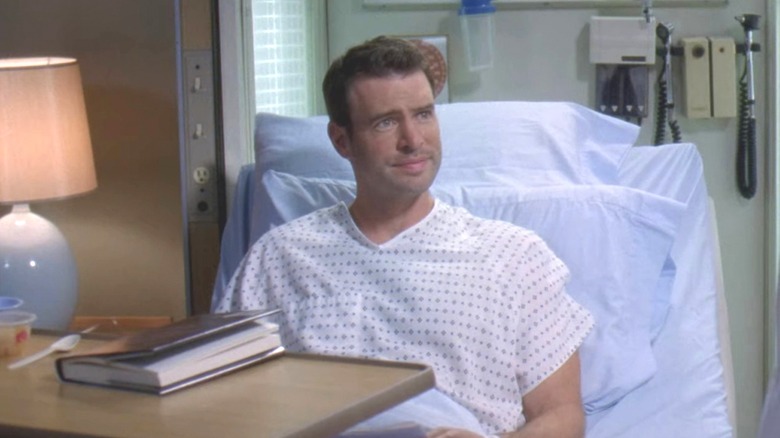 ABC
Dr. Meredith Grey (Ellen Pompeo) and Dr. Derek Shepherd (Patrick Dempsey) had plenty of will-they-won't-they tension before they finally got together for good, but there's no shortage of romance on "Grey's Anatomy." The show keeps viewers on their toes with new pairings, though some are more memorable than others. Teddy Altman (Kim Raver) has had several love interests, though fans fell hard and fast for Henry Burton (Scott Foley). The minds behind the show have shown time and time again that they're not afraid to kill off fan-favorite characters, but Henry's tragic end is still considered one of the most frustrating "Grey's Anatomy" deaths ever.
Years after his death, viewers aren't over it. "Still can't accept Henry's death, he was one of my favorite side characters and I always thought Teddy was at her best with him," wrote Reddit user u/kellial. Overall, fans agree that Henry was Teddy's best love interest. "He deserved so much better- it was interesting how they used his background to tie into the baseball episode and he was super funny too. He was very calm which I loved for Teddy and overall a 10/10 guy," said Reddit user u/Full-Surround.
"Loved him, can't believe he had to die so he could go head a secret but powerful division of the US government," joked Reddit user u/_beachy_head, referencing Scott Foley's subsequent role on "Scandal." It's rare to see an endgame couple on "Grey's," but Teddy and Henry's love story deserved more screen time.
Teddy and Henry's romance had a lot of untapped potential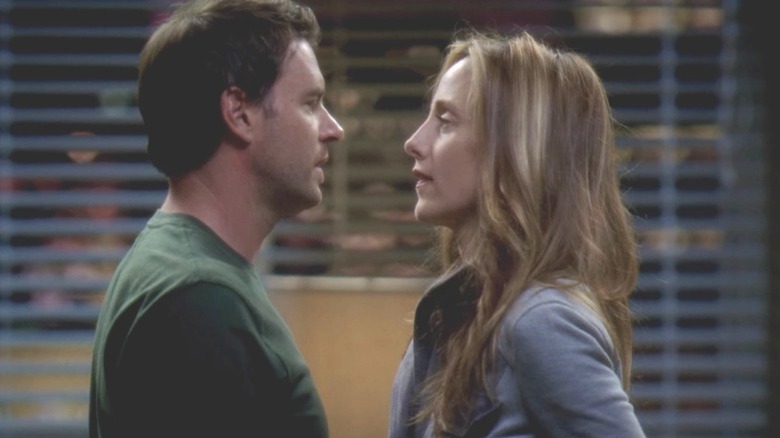 ABC
"Grey's Anatomy" romances are best when the narrative leans into rom-com tropes. Meredith and Derek's relationship had a bit of everything, Dr. Jackson Avery (Jesse Williams) and Dr. April Kepner (Sarah Drew) got a friends-to-lovers storyline, and Dr. Alex Karev (Justin Chambers) got a second chance at love with Dr. Jo Wilson (Camilla Luddington). Teddy and Henry's romance came by way of a marriage of convenience plot line, and watching them come to terms with their feelings for one another was incredibly satisfying to watch.
"Controversial, but I prefer Teddy and Henry to Derek and Meredith. He was beyond charismatic. Killing him off was one of the best and worst decisions Shonda [Rhimes] ever made – it gave Teddy one of her best storylines and then promptly set her up for total failure," said Reddit user u/saatchi-s. Teddy's love life went downhill after Henry's death. She's currently married to Dr. Owen Hunt (Kevin McKidd), the show's most hated character, so it's easy to see why some fans think Henry was a better match for Teddy. 
"Shonda continued shooting herself in the foot when she wrote him off. Henry had great impact even with limited screentime and storyline. His romance with Teddy is one of [my] favourites in the entire show," wrote Reddit user u/Training-Pickle-6725. There's no doubt that Teddy was a great character, and his absence is still palpable. Sadly, his death was completely avoidable. 
Henry's death was unnecessary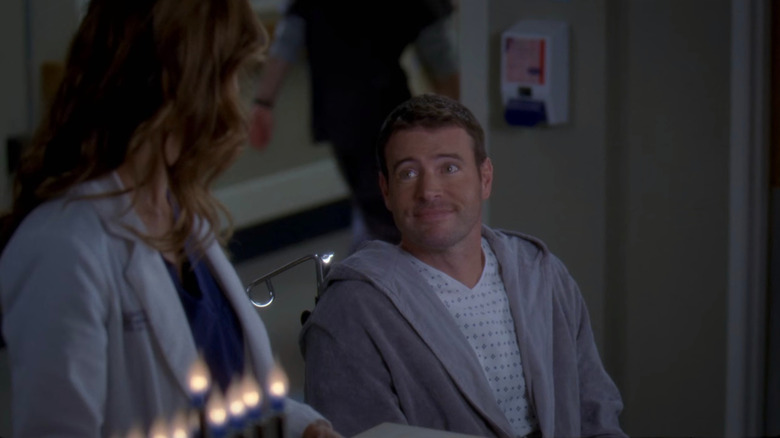 ABC
"Grey's Anatomy" has a history of unexpectedly killing off a love interest. Fans will not soon forget the tragic deaths of characters like Denny Duquette (Jeffrey Dean Morgan) and Derek Shepherd, though those deaths made sense within the narrative. Denny's demise provided a dramatic set-up for the Season 2 finale and Derek's death allowed Meredith's character to develop in new ways. In contrast, Henry's death only proves to drive a wedge between Teddy and Dr. Cristina Yang (Sandra Oh), who was operating on him when he died. His passing cracked the foundation of Teddy and Cristina's relationship, and their dynamic was never the same. 
Grey Sloan Memorial Hospital doesn't have the best track record regarding mortality rates, but Henry's story didn't have to end the way it did. Before his death, he told Teddy he wanted to become a surgeon. She didn't like the idea, but they didn't have much time to discuss it before he passed away. Medical school takes time and dedication, so his prolonged absence would have been easy to explain. There were plenty of storytelling options for Henry beyond the morgue. Even though the narrative could have found a realistic way to keep Henry alive, it was never meant to be. In a 2014 Reddit AMA, Scott Foley revealed that Henry was always meant to have a short stint on the show, which makes the character's arc all the more tragic.