The Real-Life Inspiration Behind Netflix's The Diplomat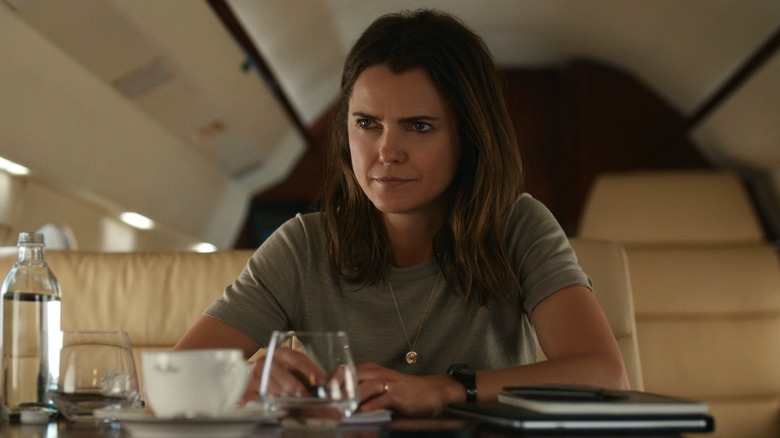 Netflix
Much has been made of how well-suited Keri Russell is for Netflix's "The Diplomat," and for good reason. Between 2013 and 2018, Russell balanced marital strife and geopolitical thrills as Elizabeth Jennings in "The Americans," and "The Diplomat" sees Russell grappling with similar subject matter. In "The Diplomat," she plays Kate Wyler, the U.S. Ambassador to the United Kingdom, whose intense new role creates conflict with her husband, Hal (Rufus Sewell),a fellow career diplomat.
Showrunner Debora Cahn's resume came in handy as well when she was developing the series. She cut her political teeth as a writer and producer on "The West Wing," and from 2018 to 2020, Cahn served as a writer and executive producer on "Homeland." It was her time on the latter show that directly influenced "The Diplomat." 
"​​The spark came when I was doing research on 'Homeland,' and we met with an incredible array of people," Cahn told Screen Rant. One woman in particular stuck out to Cahn. "This Ambassador came in and she just started talking about what she did in Kazakhstan, and what she did in Jordan. I was like, 'This woman is a superhero in a pantsuit!'"
The Diplomat's showrunner was inspired by real ambassadors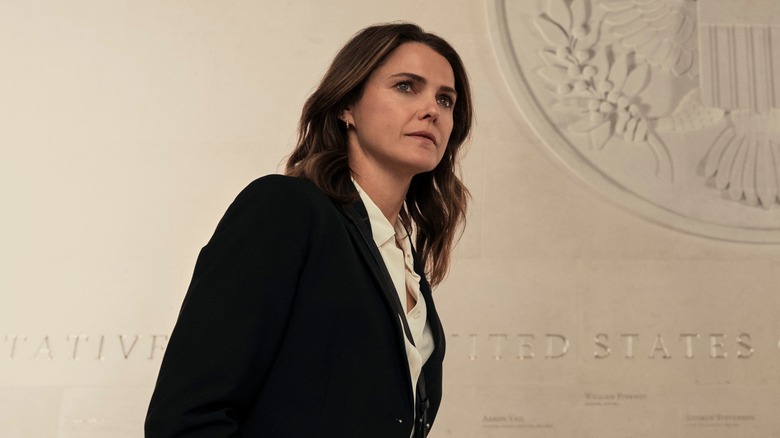 Alex Bailey/Netflix
For Debora Cahn, this unnamed Ambassador stuck out because of her everywoman quality. "[She had] unbelievable stories, a breadth of knowledge, wild experiences — and she was just so unassuming and looked like my Aunt Ruthie," Cahn recalled to Screen Rant. "I just thought, 'Nobody knows what these people do.' And what they do is incredible."
Cahn hoped to imbue Kate Wyler with that same unassuming, even fallible presence. "She's a lot of people that I know who are, I don't know, I think women feel like her all the time," Cahn continued. "They feel like something's not tucked in, or something's in their teeth, or they're about to break something."
"You don't have to make so much stuff up to turn this into a drama. It's all real-ish," Cahn explained, and indeed, all of the actors in "The Diplomat" consulted with real-life CIA officials and immersed themselves in the world of geopolitics in preparation for the series. For Cahn, it was important to stay grounded in reality and not depict characters as cartoonishly evil or power-hungry. "That hasn't been my experience in meeting a lot of people who work in this world over a long period of time."