The Diplomat: Netflix Viewers Are Sold On The Political Drama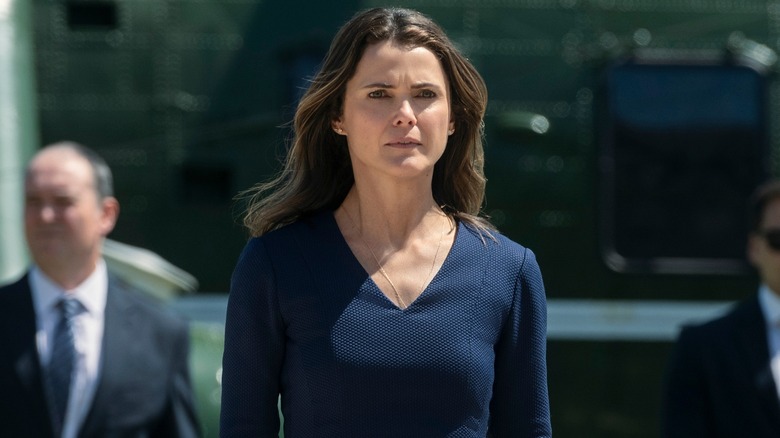 Alex Bailey/Netflix
Five years after her Emmy-nominated role as KGB spy Elizabeth Jennings in "The Americans," Keri Russell has returned to the world of political intrigue in Netflix's "The Diplomat," playing Kate Wyler, a fictional U.S. ambassador to the United Kingdom. The dramedy series focuses on Kate's struggles to navigate international turmoil and her fracturing marriage to Hal Wyler (Rufus Sewell), also a diplomat.
For many fans, the show is the perfect mixture of "The West Wing" and a rom-com, with a bit of intrigue thrown in for good measure. In praise of Russell's leading role, @JeskEyre tweeted, "Feel like it's the perfect midpoint between adorable comedy Keri Russell and stone-cold killer spy Keri Russell."
Viewers are also lauding the supporting cast of characters, which includes Nana Mensah (Billie Appiah), David Gyasi (Austin Dennison), Rory Kinnear (Nicol Trowbridge), Ato Essandoh (Stuart Heyford), and Michael McKean as the President of the United States, William Rayburn. The scale and narrative of the program are also being singled out for admiration.
Fans are praising the ambitious scope of the series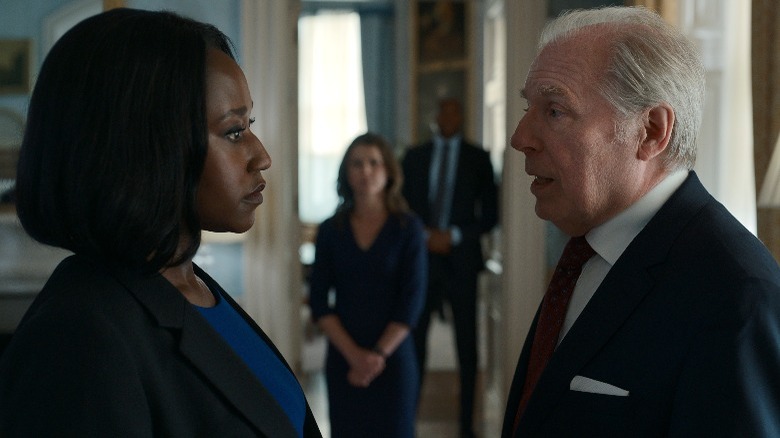 Netflix
"The Diplomat" is primarily a drama but also includes elements of witty comedy and political maneuvering in the style of "Veep" and "The West Wing." Keri Russell's portrayal of Kate Wyler guides the audience through crafty writing and directing, or as @alex_abads observes, "the diplomat is my favorite type of show because it is a show about an ambitious woman ambitioning ambitiously."
On a r/television subreddit discussing the program, u/pk10534 pointed out, "I was wary but tried it out for Keri Russell and was not disappointed. It's got a good mix of interpersonal plot lines, political ones, and it's all buoyed by Russell's phenomenal acting. Definitely binge worthy." u/sunflowercompass highlighted how the series takes a fresh approach by not making all the characters "evil" or "entirely incompetent" as similarly themed shows do, such as "House of Cards."
The romantic comedy element was only tolerable for some viewers but did not take away from the overall binge-worthiness of the dramedy for u/Sodernaut, who, despite their mixed assessment of the political show, still shared how they were looking forward to another season.
Season 1 of "The Diplomat" is currently available to stream on Netflix.