The Diplomat's Ali Ahn Consulted CIA Officials In Preparation For The Netflix Series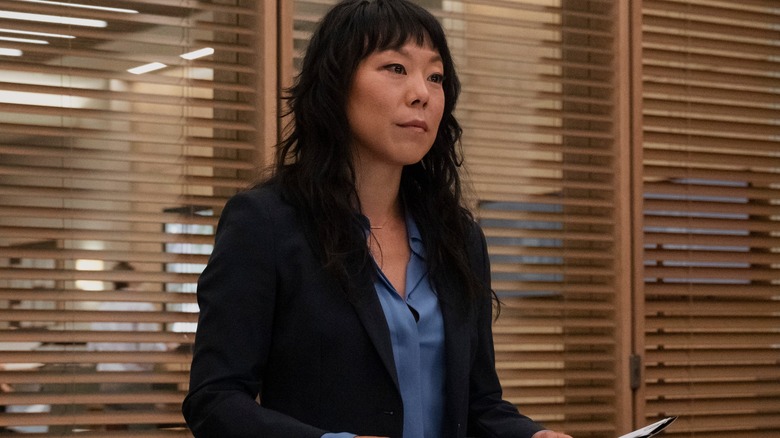 ALEX BAILEY/NETFLIX
Netflix has been on a bit of a hot streak as of late with shows following political intrigue. "The Night Agent" became the surprise hit of 2023, and "The Diplomat" appears to be following in its footsteps. The show has already cracked into Netflix's Top 10 TV series, as subscribers can't get enough of all the political jargon and espionage that reels you in from one episode to the next. 
And if there's a reason "The Diplomat" feels so real, it's because the people behind the scenes did their homework. Everyone involved had to learn the ins and outs of discussing international crises, and Ali Ahn, who plays CIA Station Chief Eidra Graham, really went the extra mile. As she told Tudum, "I have a notebook full of questions like, 'What is GHC?' I talked to a couple consultants — women who used to work within the CIA and were chiefs of stations. Then I read some memoirs [by] people who lived their life undercover, which were basically things that Eidra would've done before she got to this job." And Ahn wasn't the only one brushing up on global political brokerages over the past few decades.
The Diplomat cast had to learn about real political crises of the last 30 years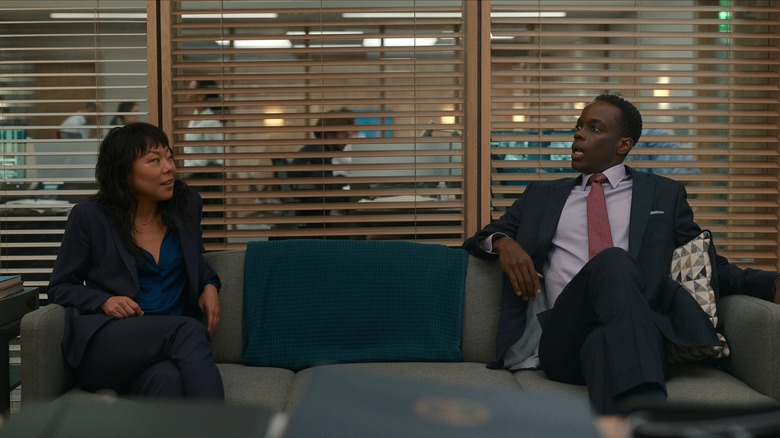 Courtesy of Netflix
"The Diplomat" takes place in a very real, serious world most people aren't intricately familiar with. As such, to make it feel like a real entity that the average viewer can relate to and make sense of. That means the actors had to talk the talk to make their characters feel as fully fleshed-out as possible. And Ali Ahn wasn't the only one who engaged in in-depth research to figure out her character. Her co-star, Ato Essandoh, also spoke about the training he endured to get his part just right. 
He told Tudum, "I read The Ambassadors [by Robert Cooper], which was a book that Debora Cahn suggested that we read. And then I watched this documentary called The Human Factor, which is about the Israeli-Palestinian accords that the Clinton administration [tried to broker] years ago." But it wasn't just reading about old politics to get them in the right headspace. Ali Ahn mentioned how they had the chance to film at a real embassy, but unfortunately, it was cut from the finished product. 
"The Diplomat" has received stellar reviews from both critics and audiences, so all of that research and hard work has clearly paid off. And Ali Ahn can take a break from politics, seeing how her next role sees her in Marvel's "Agatha: Coven of Chaos." You can watch the first season now on Netflix.