The Diplomat's Ato Essandoh Hoped To Get The Part Just So He Could Finish The Script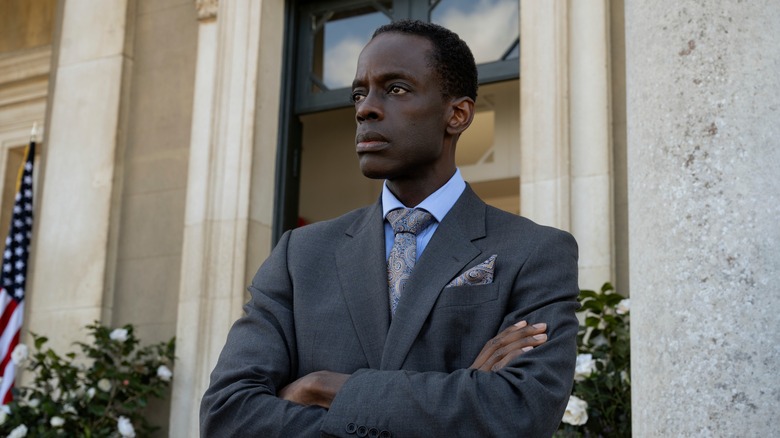 Alex Bailey/Netflix
In Netflix's drama "The Diplomat," Deputy Chief of Mission Stuart Heyford is Ambassador Kate Wyler's (Keri Russell) right-hand man, in charge of coordinating everything from her meetings with the CIA and other politicians to the clothing, stylists, and photo shoots she needs to attend. While it takes Kate a while to warm up to Heyford and trust him, eventually, she begins to listen to him more, allowing him to do his job and help her get things done more efficiently. With Season 2 already greenlit, we can expect to see more of Heyford, as his work for the state department means he'll go where Kate goes.
Netflix viewers are already sold on "The Diplomat," and Heyford's portrayer, Ato Essandoh, was entranced by the script even before getting the role. "I hadn't seen writing that good in a long time. It was a script that I got on my computer, and I hate reading scripts on my computer, but this was a script that I could not look away from," he told Collider. "It was a great page-turner. And even though the concepts were very complicated, it was so compelling that I couldn't wait to see what happened in the next episode."
He'd watch the show even if he wasn't on it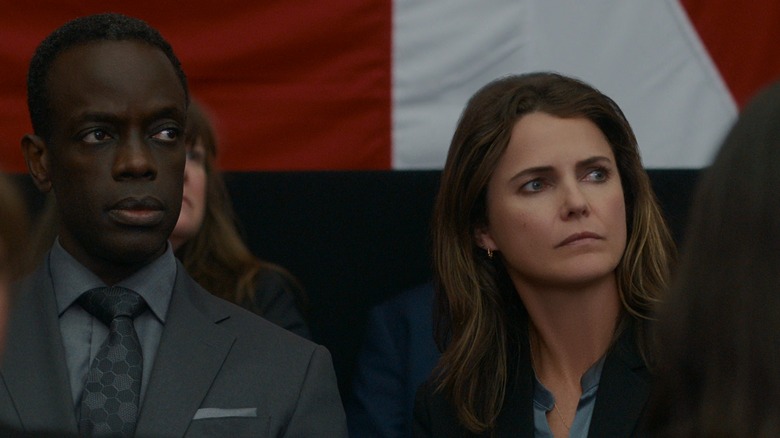 Netflix
For Ato Essandoh, "The Diplomat" isn't just another job but a captivating show he'd watch even if he wasn't part of it. "Everybody in the show is so good, so masterfully cast, and so masterfully executed that, if I wasn't in the show, it's a show that I would watch and binge and hope for another season of because it's brilliant," he told Collider. While everyone on the show has varying amounts of screen time, Essandoh is adamant that no characters are lesser than the others. "There is no character that an actor wouldn't wanna play, given the opportunity. That makes it easy to say yes."
While Season 1 ended explosively, there are plenty of stories viewers can't wait to see in Season 2, one of which is the relationship between Heyward and CIA station chief Eidra Park (Ali Ahn). When we last saw the pair together, Park was furious with Heyward when she realized he'd dissuaded her from taking a job in Cairo, even though he knew he might be moving to D.C. with Kate. Luckily for Essandoh, being an actor on the show means he'll always know what happens next before anyone else does. "The mind of Debora Cahn is so brilliant that I can't wait," he said. "I'm like, "When do we shoot it? When can we do it? Please, Netflix, get on the stick. Let's go!" I wanna see where these characters go."