Virgin River's Benjamin Hollingsworth Wants Brady To Be A Bigger Part Of The Town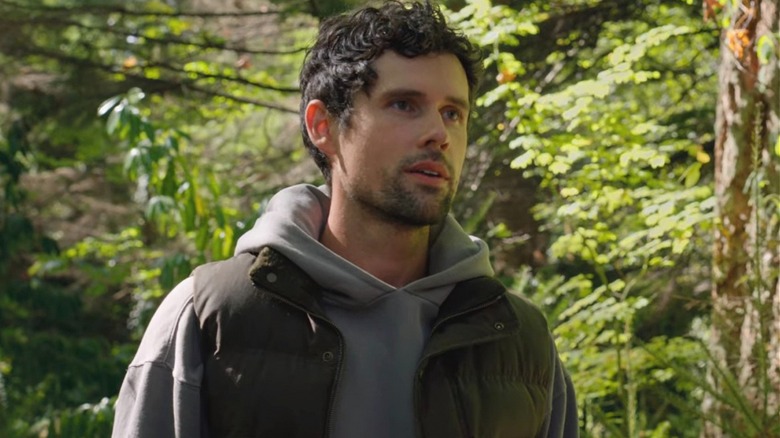 Netflix
On "Virgin River," Mel Monroe (Alexandra Breckenridge) arrives in the eponymous small town looking for a fresh start after moving away from Los Angeles, but she quickly learns that the location has a dark side. Since Mel is usually tangled up with local bar owner Jack Sheridan (Martin Henderson) or working with Doc Mullins (Tim Matheson) at the clinic, it's usually Dan Brady's (Benjamin Hollingsworth) storyline that gives viewers a look at the town's shadier residents. It's been clear since the beginning that Brady is a decent person, though he struggles to make the right decisions and often puts his trust in the wrong people. Now that the character is dedicated to getting his life back on track in Season 5, Hollingsworth has high hopes for Brady's future in Virgin River.
"I want him to become a little bit more of a part of the community. He's always kind of lived on the fringes of Virgin River separate from a lot of characters like Hope and Mel," the actor explained during an interview with Parade. "I love and look up to both Annette [O'Toole] and Alex [Breckenridge] and think they're terrific actresses and would love to have more scenes with them, as well as Tim [Matheson], who plays Doc."
After multiple seasons of watching Brady get the short end of the stick, it would be great to see him more involved with the community. His character definitely has a lot more storytelling potential now that he's not making enemies left and right. 
Will Brady find his place in the Virgin River community?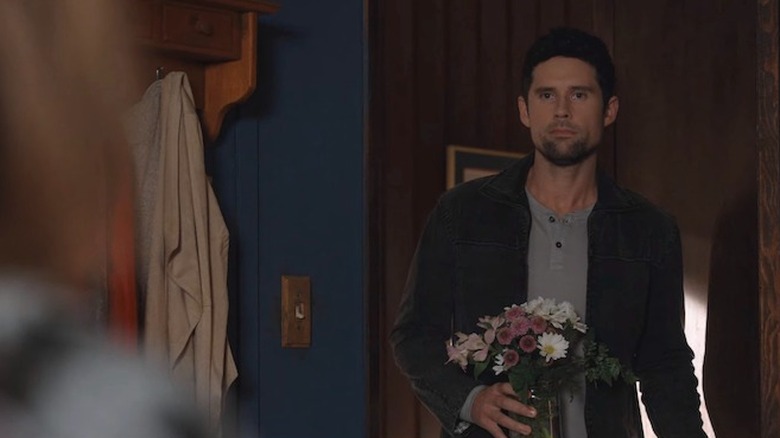 Netflix
Brady knows how to stir up trouble, even when he's not trying to. Now that he's severed ties with Calvin (David Cubitt) and cleared his name, Brady's storyline could go in any number of directions. There are several plot lines happening on "Virgin River" at any given time, so it's easy to forget that Jack and Brady's friendship predates the start of the series. Brady was in the Marines with Jack, Preacher (Colin Lawrence), and Mike (Marco Grazzini), though various circumstances have strained his relationships with these men. Hopefully, Brady will be able to repair these friendships now that he's finally willing to take the high road. 
It's also high time that Brady and Brie (Zibby Allen) get to enjoy their romance. It seems like every other episode starts off with Mel and Jack canoodling in bed, whereas Brady and Brie's love story has been two steps forward, one step back. Mel and Jack may be the show's main pairing, but there's plenty of room for another romance to get some attention.
Now that Brady's on the straight and narrow, he'll be looking for a new job. Since Paige (Lexa Doig) is still on the run, maybe he'll take over the bake shop now that Hope (Annette O'Toole) wants Lizzie (Sarah Dugdale) to be her at-home aid. Benjamin Hollingsworth absolutely loves filming in Vancouver, so it looks like Brady will be sticking around no matter where the narrative takes him.