Batman: The Heartbreaking Reason Mark Hamill Doubts He'll Voice The Joker Again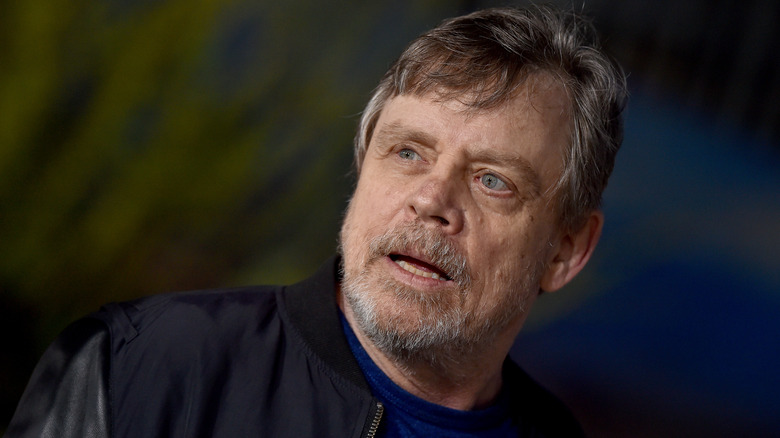 Axelle/bauer-griffin/Getty Images
Mark Hamill has been one of the most definitive voices in Batman media, lending his pipes to the role of The Joker on countless TV shows, video games, and more. But after the death of a longtime co-star who has been with him since the beginning of his career voicing the purple-suited agent of chaos, Hamill sees little reason to reprise the iconic villain in the future.
Speaking to Empire, Hamill said that following the death of longtime Batman voice Kevin Conroy, he'd be reluctant to give another performance as the Joker. Conroy voiced The Dark Knight opposite Hamill's Joker in the seminal "Batman: The Animated Series" from 1992-1995, creating the superhero's iconic gruff that predated famous live-action performances from the likes of Christian Bale.
"We were like partners," Hamill said of his late collaborative companion. "We were like Laurel and Hardy. Without Kevin there, there doesn't seem to be a Batman for me."
Kenvin Conroy and Mark Hamill shared decades of their career together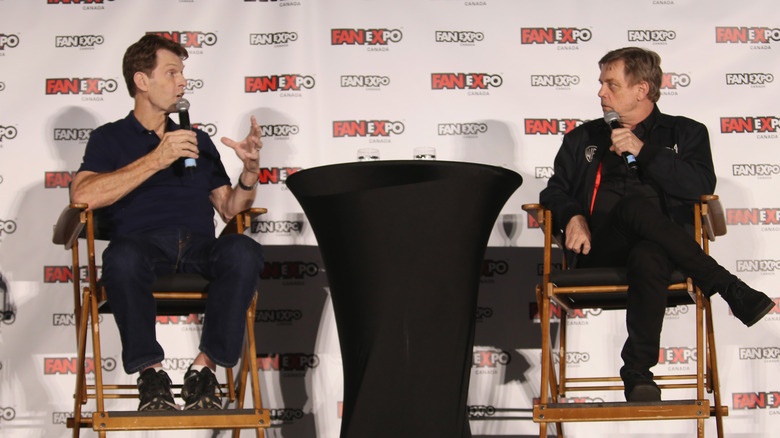 Isaiah Trickey/Getty Images
Mark Hamill and Kevin Conroy voiced their respective versions of Batman and The Joker for decades and were embraced by fans as the de-facto voices of those seminal characters. With Conroy's firm baritone and Hamill's gravely squeal, the two embodied what makes the dynamic between the Caped Crusader and his most notorious arch-enemy such a timeless duel of fates.
After the success of "Batman: The Animated Series," the two went on to reprise the characters in multiple further series and direct-to-video animated feature films across the DC Animated Universe. Mark Hamill's Joker and Conroy's Batman also featured in the "Batman: Arkham" game trilogy from Rocksteady Studios, beginning with 2009's "Batman: Arkham Asylum." Hamill's run in that series ended with 2015's "Batman: Arkham Knight," while Conroy will be heard in "Suicide Squad: Kill the Justice League," the voice actor's last performance as Batman before his death.
Hamill last voiced The Joker in the 2018 video game "Lego DC Super-Villains" and in an episode of "Scooby Doo and Guess Who?" in 2019. But even if those end up being his last outings as the clown prince of crime, he will remain The Joker to Batman fans across the world. Meanwhile, other versions of the haunting Joker character abound, with Alan Tudyk voicing the purple-suited harbinger of chaos on Max's "Harley Quinn," for example.