The Conners May End With Season 6 (& It's Probably The Right Time)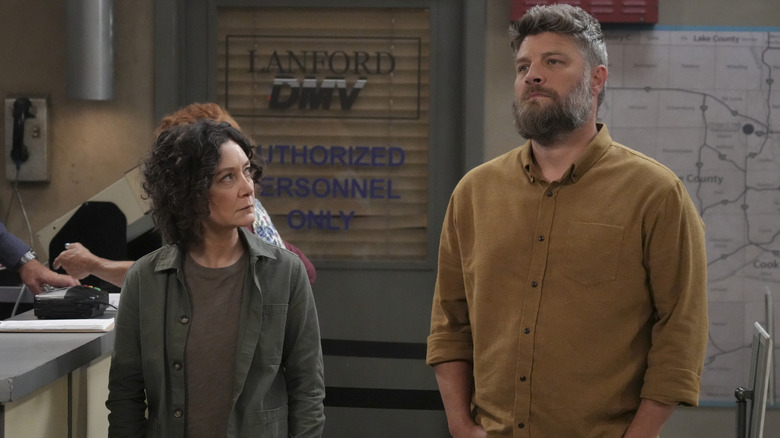 ABC/Eric McCandless
"The Conners" has weathered many storms since it began in 2018. After all, it was launched in the wake of a messy controversy with Roseanne Barr that shelved further seasons of the "Roseanne" revival. Years later, ABC is expected to renew "The Conners" for another season. But what about more after that? Well, that isn't guaranteed. Bruce Helford, the show's executive producer, told TVLine in May that the show will likely end with a Season 6.
"Sara Gilbert expressed to the network that we don't want to go out without knowing that we are going out with a series finale so we can build to the right ending — and at this point in time, we feel that this is possibly going to be the last season of The Conners," he said. He then added that he won't say 'never' when it comes to Season 7 due to how good Season 5's ratings have been, it seems quite possible the show might end with Season 6. "We've all had a really great time... but it's definitely a possibility," he said.
Helford hastened to add that the upcoming Writer's Guild of America strike will likely impact the show's episode order, limiting it to 13 episodes, with the hope of getting more in. But even if what may be the show's final season only ends up with 13 episodes, that's perhaps for the best. Not only is "The Conners" in a pretty decent place for it to end, but it's also perhaps best that it gets the chance to wrap up its characters' stories now.
The show's characters are finally starting to find some kind of peace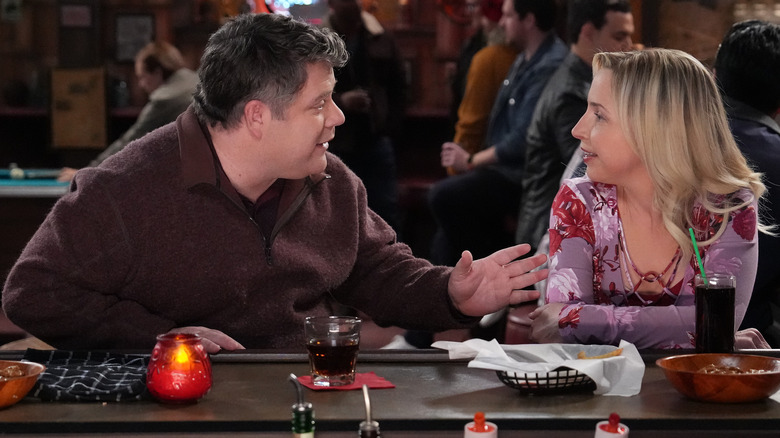 ABC/Eric McCandless
Why should "The Conners" end here? Let's just say discretion is the better part of valor, and aside from a few financial issues that could likely be easily smoothed out, all of the show's characters are finally in a good place.
To wit, Darlene Conner (Sara Gilbert) has some financial strife going on, but she's finally married and is ready to successfully send her child, Mark (Ames McNamara), off to college. Dan Conner (John Goodman) has found true love for a second time with his wife Louise (Katey Sagal), and though he has to keep working, he's generally content. Jackie finally has a successful business and a marriage with Neville (Nat Faxon). Becky (Lecy Goranson) has a promising college career before her, is doing fairly well in her recovery, and has a possible romance with Tyler (Sean Astin) on the horizon.
With most of the Conner clan on an even keel, if the plug has to be pulled now, it's an awfully good time to do it. It will also save the show from having to drag them through another series of break-ups or further financial misery. Season 5 has gotten cyclical that way — while it's had the courage to allow Becky and Darlene to finally move back out of their father's house after five years stuck living under his roof, it refuses to let Darlene get ahead financially, forcing her to give up a good job to take a humiliating one so Mark can keep his scholarship. Other shows have fallen by the wayside when they refused to allow their characters to grow, and "The Conners" would do well to check out early and avoid such traps.