Titans' Joseph Morgan Didn't Want A Body Double For His Nude Scene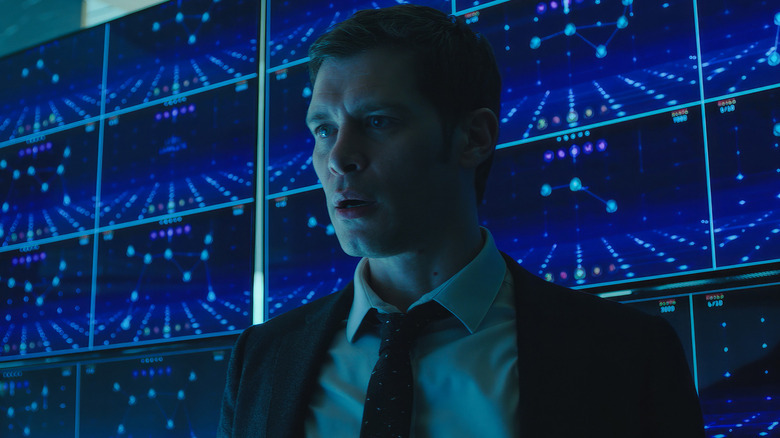 HBO Max
"Titans" wasn't around for a long time, but it sure was a good one. The edgy superhero series, most known for its iconic "F**k Batman" line, gave fans some of their favorite DC villains, including Deathstroke, Lex Luthor, and Red Hood. In the fourth and final season, "Titans" introduced Brother Blood (Joseph Morgan), with Sebastian Sanger diving into his villainous persona — and a literal pool of blood — in the mid-season finale. While the character that emerges isn't the same, the actor is, with Morgan going completely nude for his supervillain role.
"Yeah, that was all me. No double," the actor told TVLine about the scene in the Season 4 Part 2 opener for "Titans." "I was offered [a body double], but I had spent so much time in the gym, using the same trainer that Josh [Orpin, who plays Conner] used for the first few seasons. I worked with him a lot, and on my diet as well, because I kind of knew that scene was coming."
Morgan explained how he read some of Brother Blood's comic-book appearances and was adamant that "Titans" bring the character's blood bath to live-action. "I knew that was an iconic image of this character," he said, revealing he set aside his personal preferences for the scene. "Even though I don't love the nudity stuff, I felt like it would be a really poignant moment. So yeah, I did that. I went for it!"
Some unforeseen issues arose when filming the Brother Blood scene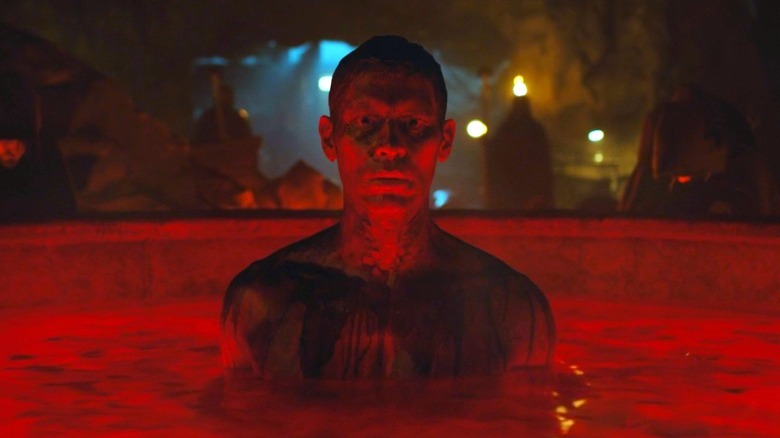 HBO Max
Although Joseph Morgan isn't necessarily a fan of nude scenes, he showed off all his hard work for Brother Blood's emergence from the pool of blood in "Titans" Season 4, Episode 7. However, getting rid of all his clothes wasn't the only problem on set that day.
Morgan discussed filming the Temple of Azarath scene with Screen Rant's Andy Behbakht ahead of Episode 7's premiere, revealing that two separate pools were used for it. One was shallow and filled with colored water, but the other, more problematic one, had thick glucose-like liquid in it, which the actor had to submerge himself in. "The problem with that, Andy, is it was incredibly buoyant," Morgan described. "Nobody realized that it was physically impossible for me to go below the surface because you're fighting it. So, I ended up doing the whole last bit of the walk with a 40-pound dumbbell in each hand so that it would be heavy enough to actually go below the surface."
While the scene brought its fair share of problems to the production, Morgan always knew what was in store would blow fans away. "That ain't nothing. Wait until you see me come out of the pool," he said, knowing that the work he put in off-screen would pay off tenfold.