Say Goodbye To Titans And Doom Patrol As Their Fourth Seasons Are Their Last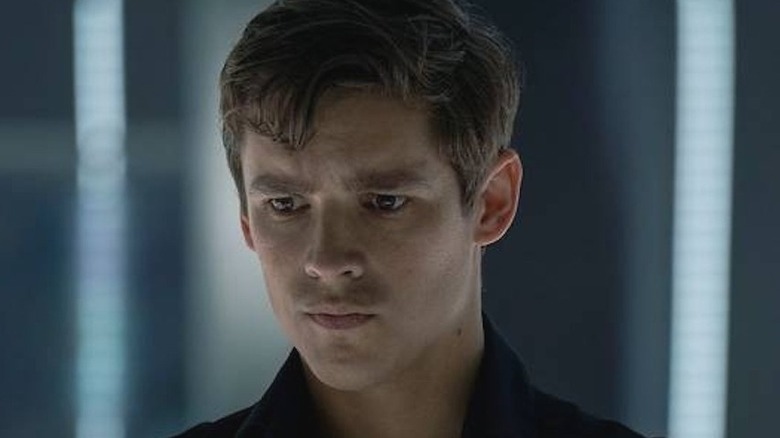 Steve Wilkie/HBO Max
DC's film, television, and animation properties arguably "evolve" on an almost daily basis. One day, Henry Cavill's Man of Steel is out, but Jason Momoa's Aquaman is in. "Superman & Lois" soars into Season 3, along with the new "Gotham Knights," but even "The Flash" can't outrun the purge brought about by the new regime. David Zaslav, president and CEO of Warner Bros. Discovery, is attempting to lead the comic book universe forward into a profitable future that is competitive with the MCU. But if a project doesn't meet with his approval — just see "Batgirl" for more details — Zaslav isn't above taking a $90 million bath to right the ship.
On the television side of the equation, Greg Berlanti ("The Flash," "Titans," "Doom Patrol") just received a contract extension through 2027 that will keep his Berlanti Productions at Warner Bros, and the deal is rumored to be in the $300 to $400 million ballpark (per Deadline). "Greg is a huge talent, and the impact of his prolific and powerful storytelling on Warner Bros. and audiences, and on our culture, is just 'wow,'" Zaslav told Deadline. "He began his career with us, and we are incredibly fortunate that he will continue to build and grow our TV studio into the future." Yes, it's a time of change, but whether the future of DC will come to represent any inkling of a renaissance remains in question. But like "Supergirl" and "The Flash" before them, time has run out for both "Titans" and "Doom Patrol."
Titans and Doom Patrol won't see a Season 5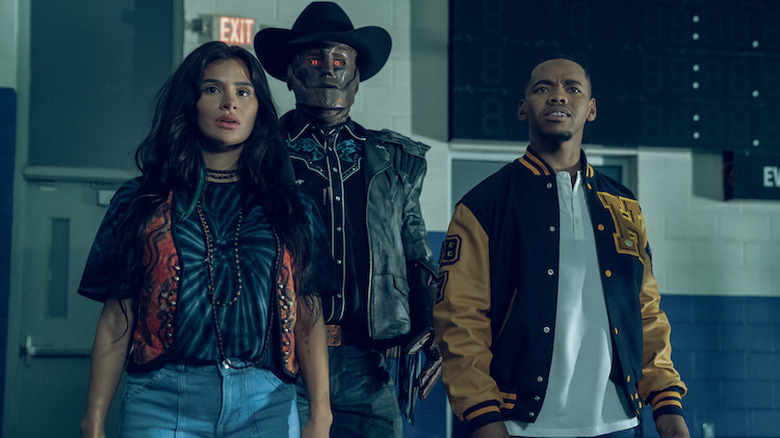 Dan McFadden/HBO Max
Given the continued shakeup at HBO Max's parent company Warner Bros. Discovery, Greg Berlanti's new contract did little to ensure the safety of two of DC's most well-received series. Unfortunately, despite the critical success "Titans" and "Doom Patrol" have enjoyed, both HBO Max shows will end after only their fourth seasons. "While these will be the final seasons of 'Titans' and 'Doom Patrol,' we are very proud of these series and excited for fans to see their climactic endings," an unnamed spokesperson representing HBO Max said (via Deadline). "We are grateful to Berlanti Productions and Warner Bros. Television for making such thrilling, action-packed, heartfelt series." 
The spokesperson then thanked "Titans" showrunner Greg Walker along with Berlanti, Geoff Johns, and Weed Road Pictures amongst others. The spokesperson also praised the "Doom Patrol's" showrunner Jeremy Carver and many of his series' team members. "For four seasons, fans have fallen in love with the 'Titans' and 'Doom Patrol,' investing in their trials and tribulations," the spokesperson continued. "And in their legendary battles saving the world time and time again."