Who Plays General Abbot On Sweet Tooth?
On the long list of graphic novels tabbed for on-screen adaptations, "Sweet Tooth" is one that many fans might've insisted was unadaptable. Prior to the debut of Netflix's series, it was easy to believe that theory because Jeff Lemire's comic about the virus-fueled downfall of society and the arrival of "hybrid" babies doesn't look, read, or feel like anything that's come before it.
Still, some might argue that theory was dashed when Season 1 of "Sweet Tooth" debuted, and the series' cast and crew delivered on Lemire's fantastical vision. The hybrid kids and their distinctive, post-human features have been the focal point of adapting said vision, with creatives brining them to vivid life via spectacular special effects. 
Meanwhile, their all-human counterparts have proven every bit as vital to the success of the adaptation. This includes General Douglas Abbott, the brutal leader of The Last Men, who are bent on wiping hybrids from existence. 
Played with maniacal, hubristic verve by Neil Sandilands, Abbott continues to be a scene stealer in "Sweet Tooth." Perhaps more importantly, he's helped make General Abbott a villain fans of the series love to hate. He's also been featured in a number of other series like "The Americans" and "The Flash."
Sandilands has become a scene-stealing supporting player over the years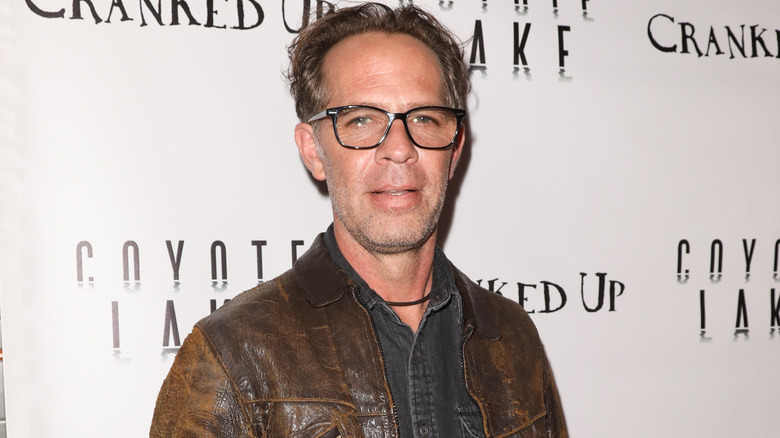 Paul Archuleta/Getty Images
Neil Sandilands spends the bulk of his time in "Sweet Tooth" sporting an epic post-apocalyptic beard, bald head, and rose-colored shades. One may not recognize his face as General Abbott, but strip away the get-up, and it's almost certain one has seen the actor at work in the past decade as he's featured in some prominent projects.
This includes one of the most-loved series on FX, "The Americans." Sandilands turned up in Season 3 as South African intelligence officer Eugene Venter who, like so many others, does not make it out alive. 
Sandilands would go on to book multi-episode arcs on other critical darlings like "Hap and Leonard" and "The 100." In 2017, the actor booked one of his biggest gigs to date, joining The CW's Arrowverse as Clifford DeVoe, better known as The Thinker.
A couple of years later, Sandilands worked with director Paul Greengrass and shared the screen with Tom Hanks in "News of the World." While he continues to earn raves for his unhinged turn in "Sweet Tooth," Sandilands will soon bring that energy to the likely blockbuster "Kingdom of the Planet of the Apes."