The First Purge Images Showcase A City On The Edge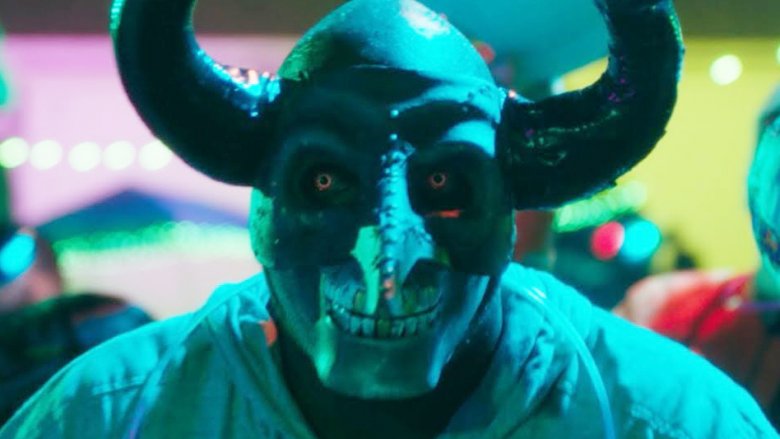 The First Purge looks like the world's worst block party in a batch of 14 new images from the upcoming horror prequel.
Previously known as The Purge: The Island, the fourth movie in the Purge franchise is set to turn back the clock to the very first experimental instance of the New Founding Fathers' "crime is legal" initiative. 
Though the movie was mostly shot in Buffalo, The First Purge is set entirely on Staten Island, with the New York City borough serving as a sort of test balloon for what, in the series, goes on to become a beloved national tradition. 
According to series creator James DeMonaco, The First Purge features an almost entirely black cast, and is setting out to analyze themes of class, race, and upper class exploitation of the vulnerable as the series pivots even more fully into the realm of political allegory. Such a direction seems like a natural evolution for the series following the success of The Purge: Election Year, which brought in franchise-best box office returns with its on-the-nose look at a uniquely American nightmare.
As a prequel, the movie purports to chronicle how American society deteriorated to the point that the purge started to seem like a good idea. As the images demonstrate, it's a proposal met with heavy resistance, with doomed protests taking place against the cruel and unusual measure.
The movie will also explore how participants in the purge — mostly poor — are manipulated into sticking around for the carnage through the use of financial incentives.
 "I was wondering how you get people to stay for the first Purge, and what they do is they start monetizing it," DeMonaco explained in an interview with Entertainment Weekly. "People from Staten Island can easily go to Brooklyn for the evening, so what they do is start promising very decent sums of money for the very poor people in the neighborhood. It becomes a monetization of murder and violence, incentivizing killing and keeping people around for them to be victims."
While DeMonaco directed the first three movies in the Purge series, this time he's taking a backseat and only writing. Instead, The First Purge is being headed up by Burning Sands director Gerard McMurray.
The First Purge is set to take over theaters on July 4. Check out the images from the movie down below, and see what you can expect out of this Purge installment by going through our catch-up feature right here.