Jumanji: Welcome To The Jungle Sequel Officially Snares Release Date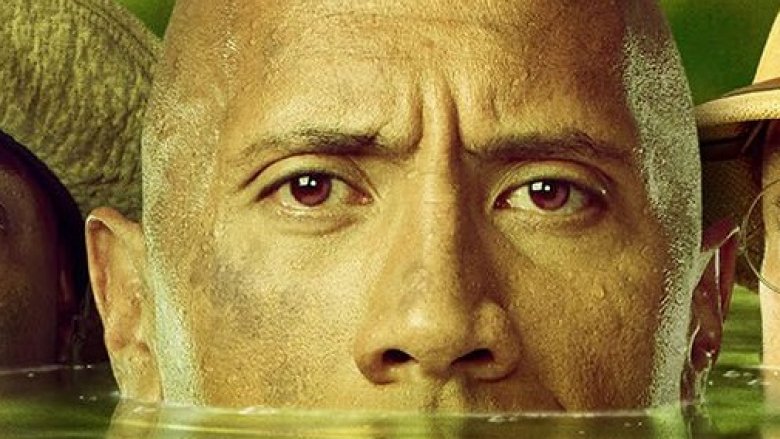 We now know exactly when Jumanji will take us back to the jungle.
Movie star Dwayne Johnson has shared the first confirmation of the release date for the third Jumanji adventure, which is set to be a direct sequel to 2017's Welcome to the Jungle.
According to a post Johnson made on social media, the third movie in the series can be expected to spawn on December 13, 2019.
"I hold Jumanjii very close to my heart and I'm beyond grateful you made our movie into the global juggernaut ($1BILLION+) it became," Johnson wrote.  "Can't wait for you to see what our new adventure & new characters have in store as Christmas comes early. And once again, I get to slap @kevinhart4real's lip's into next week. The world is happy."
The original Jumanji, starring Robin Williams, Bonnie Hunt, Kirsten Dunst, and David Alan Grier, was released in theaters in December 1995, earning $263 million on a $65 million budget. Despite this success, a sequel didn't follow until 2017, when it was trotted out, seemingly to die, against Star Wars: The Last Jedi.
But despite the historical strength of Star Wars at the box office, Jumanji proved to be a formidable bit of family-friendly counter-programming, bringing in around a billion dollars at the box office while holding steady for months. It was a financial performance that certainly warranted a sequel; fortunately, the movie was fun enough for that not to be a dreary prospect.
The yet-untitled Jumanji 3 will now go toe-to-toe with the yet-untitled Star Wars Episode IX when both franchises return for a rematch in December 2019. It's a release date that's in keeping with the Jumanji series' own release traditions, but it's also a bold little bit of a gauntlet throw from Sony Pictures, who clearly think they're onto something with this reinvigorated franchise. From the box office returns, at least, they're not wrong.
No story details have yet emerged for the Jumanji: Welcome to the Jungle sequel. Johnson will next be seen in the 2019 movies Fighting with My Family and the Fast and Furious spinoff Hobbs and Shaw.