The Best TV Shows That Started With Backdoor Pilots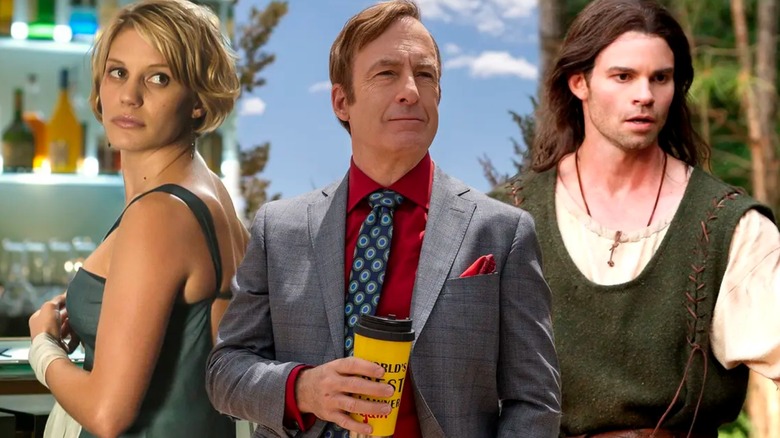 Static Media
Any time a TV series or film franchise manages to achieve breakout popularity, it's only a matter of time before talk about a potential spinoff gets kicked up in the rumor mill. After all, you can never have too much of a good thing — especially if that thing is raking in big bucks for the production studio. The great thing about working in an existing franchise is that it's the perfect place to test the waters before sinking all the studio's money into a new production, only to see it nosedive in the ratings.
When these backdoor pilots fall flat, audiences are often none the wiser — aside from having lost a few minutes of their lives to uninteresting storylines or poorly-conceived characters. But occasionally, these surreptitious show launchers are responsible for giving the world some of its most beloved TV shows. From swashbuckling adventures to laugh-out-loud family-friendly comedy, hang onto your remote control as we take a closer look at the best TV shows that started with backdoor pilots.
Battlestar Galactica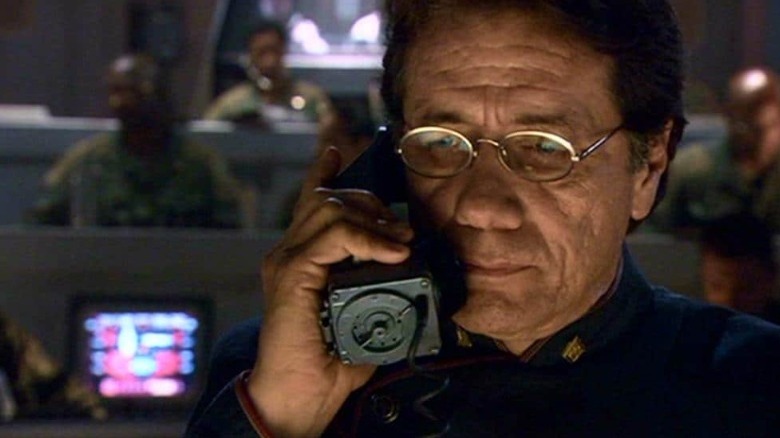 Peacock
Long before Ronald D. Moore helmed the darkly contemplative remake of "Battlestar Galactica," Richard Hatch, who played Apollo in the original series, was keeping the dream of a BSG revival alive. He even wrote and produced a trailer meant to serve as a pitch for a potential spinoff, rolling it out to genre conventions in 1999. Rather than continue the story, Universal Pictures chose to remake it with Moore and David Eick at the helm, using a three-hour mini-series told in two parts, with a backstory rich enough to develop into a series if it was well-received.
Setting the tone for the events to follow, the reimagined mini-series focuses on the near-complete genocide of humanity at the hands of its creations, a race of artificially intelligent beings bent on retribution against their former oppressors. Despite protests from fans of the original Glen A. Larson series, who called the reboot G.I.N.O. (Galactica in Name Only), the mini-series was a success, with critics praising its layered storytelling and nuanced exploration of the post-9/11 zeitgeist. The series racked up a long list of accolades, including three Primetime Emmy Awards over the course of its four-season run.
Better Call Saul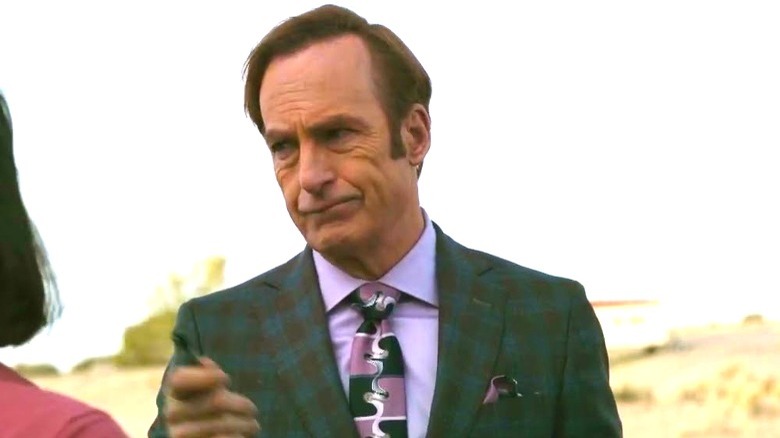 AMC
As "Breaking Bad" was rising in popularity, Bob Odenkirk, who plays shady lawyer Saul Goodman on the show, was a long-established comedian known for his writing and work with David Cross on "Mr. Show." When Odenkirk signed onto the cast for Season 2, there was no indication that "Breaking Bad," which had at one point been at risk of cancellation, would last long enough to see a sequel.
Early on in the wildly successful five-season run of "Breaking Bad," the show's producers were brainstorming about a potential spinoff. At first unsure as to whether they should develop a sequel or a prequel, the creators decided to split the difference and make it a little of both. Realizing that a prequel would allow showrunners to bring back "Breaking Bad" fan favorites like Gus (Giancarlo Esposito), they began conceptualizing a Saul Goodman-centered spinoff around 2013. Originally airing in 2015, "Better Call Saul" is tonally different from its sister series in its darkly comedic exploration of Jimmy McGill's transformation into Saul Goodman and his life's intersection with the troubled paths of Walter White and Jesse Pinkman. The series ran for six seasons, garnering dozens of Emmy nominations and widespread critical acclaim.
The Originals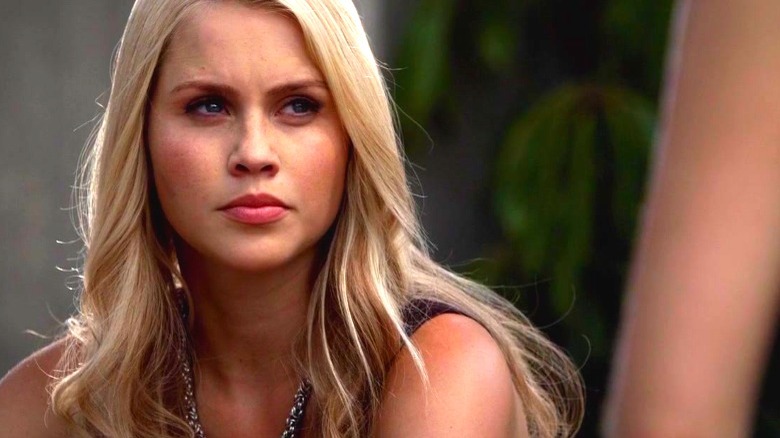 The CW
The sequel to The CW teen supernatural drama "The Vampire Diaries," "The Originals" is considered by many fans to be the superior series. Originally developed from the L. J. Smith book series at a time when the world just couldn't get enough of vampy romances, "The Vampire Diaries" drew the network's largest audience to date with its 2006 premiere and quickly developed its own fandom. "The Vampire Diaries" was set in the supernaturally energized town of Mystic Falls, Virginia, revolving around a romance between an orphaned teen and a 162-year-old vampire as they face off with various nemeses and confront ancient secrets that threaten their life together.
Developed from the 2013 "Vampire Diaries" episode of the same name, "The Originals" focuses on the lives of three original vampires as they deal with the imminent birth of a vampire-werewolf child while juggling the often brutal politics of the supernatural population of New Orleans. Unlike its parent series, which drew some fairly scathing reviews alongside its many positive ones, "The Originals" was generally well-received, with fans praising its binge-worthy storytelling and compelling characters. Unlike "The Vampire Diaries," which languished in soapy, high-school storytelling, "The Originals" brought a more mature timbre to the franchise. It was also far more diverse in its representation of both LGBTQ characters and race than its parent series.
NCIS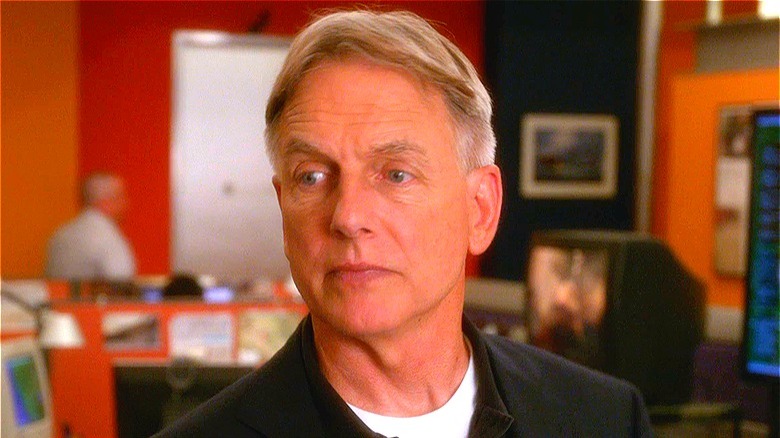 CBS
Many fans of the long-running procedural "NCIS" don't realize it started as a backdoor pilot on the '90s military legal drama "JAG." After a weak first season that led to its cancellation by NBC, "JAG" was picked up by CBS and went on to become immensely successful over the course of its 10-season run. Centered around the U.S. Navy's Department of the Judge Advocate General, the series dealt with legal issues that fell under military jurisdiction. The show's Season 8 two-parter "Ice Queen" and "Meltdown" served as a backdoor pilot for the Mark Harmon-led spinoff series revolving around the Gibbs-helmed Naval Criminal Investigative Service. "NCIS" has run for a whopping 20 seasons and counting, with The Harris Poll voting it America's favorite television series in 2011.
With its episodic storytelling and ensemble cast, "NCIS" follows a tried-and-true procedural formula that keeps shows like "Criminal Minds" and "CSI" on the air year after year. Part of the magic that has sustained it for so long is its appeal in both rural U.S. areas and overseas, particularly in Australia and France. The show even spawned several of its own popular spin-offs including "NCIS: Los Angeles," "NCIS: New Orleans," "NCIS: Hawaiʻi," and "NCIS: Sydney."
Maude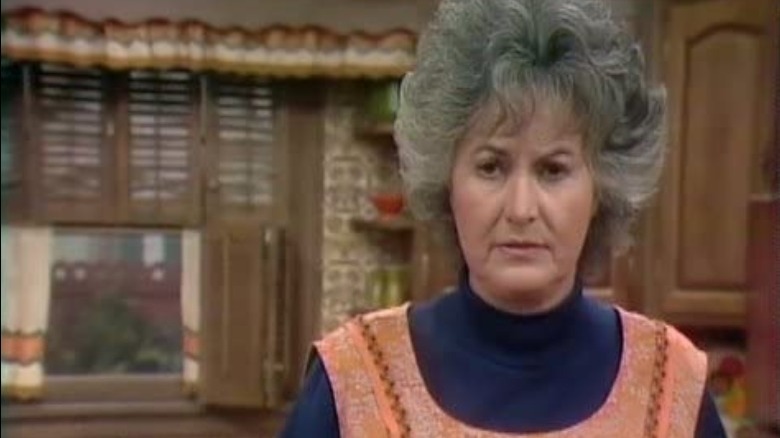 CBS
It was fairly common for sitcoms of the 1970s and 1980s to spin off new content. Developed and produced by the creative team behind "Good Times" and "Sanford & Son," "Maude" was a spinoff of the hit series "All in the Family" introduced through a two-part back-door pilot in 1971. While "All in the Family" revolves around the lives of the anti-progressive, blue-collar everyman Archie Bunker and his open-hearted wife Edith, "Maude" depicts a sort of anti-Archie in its eponymous character, a strong-willed progressive whose unchecked staunchness mirrors Archie's. Introduced as Edith Bunker's beloved cousin, Maude is an opinionated liberal who, along with her husband, lives next door to the pair's best friends.
The show became one of the most popular series on the air during the '70s. Like "All in the Family," it delved into some pretty controversial topics for the era, one of the most notable being Maude's decision to abort a pregnancy at 47 years old in an episode that aired just months before the Roe v. Wade Supreme Court decision. The Golden Globe and Emmy Award-winning series starred Bea Arthur and Rue McClanahan, who also worked on the 1980s hit "The Golden Girls" together.
Mork and Mindy
ABC
When George Lucas forever changed the face of cinema by wowing audiences with his mind-blowing space saga "Star Wars: A New Hope," everyone wanted to get in on the space craze — even the producers of "Happy Days." Like every kid in 1978, creator Garry Marshall's son was enchanted by the sci-fi hit, and he asked his dad to write an alien into the nostalgic 1950s-era sitcom. Although Marshall complied, the original episode was poorly written with an actor that wasn't a great fit. When the first guy quit, someone recommended Robin Williams, who proved so popular during his run with the series that the storyline was edited to function as a backdoor pilot for "Mork and Mindy."
Unlike "Happy Days," which takes place in the 1950s, "Mork and Mindy" was set in present-day Boulder, which makes sense, since Mork tells Richie he's from the future. While it only ran for four seasons, the series revolving around the life of Orkan alien Mork and his roommate-turned-girlfriend Mindy (Pam Dawber), proved incredibly popular, ultimately setting Williams on a course for superstardom.
The Facts of Life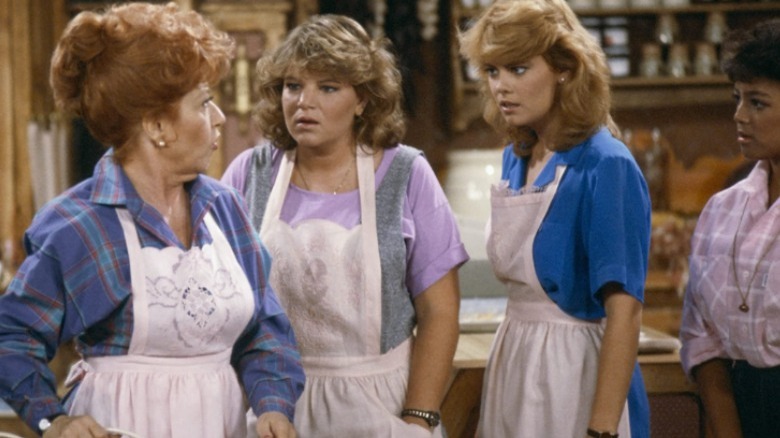 NBC
Running from 1978 to 1986, the NBC sitcom "Diff'rent Strokes" followed the lives of the wealthy white Drummond family after adopting a pair of kids from Harlem. The producers cast veteran sitcom actor Charlotte Rae as Edna Garrett, the family's witty, plain-spoken housekeeper, without an audition. Within the show's first season, they decided to build a spinoff around her, giving Rae the option to go back to "Diff'rent Strokes" if it didn't work out.
Using the show's Season One finale as a pilot, "The Facts of Life" followed Mrs. Garrett's move to work as a housemother for a girls-only boarding school dormitory located in a New York City suburb. There, she serves as a mother figure and de facto life coach for the adorable blabbermouth Tootie (Kim Fields), Tootie's best friend Natalie (Mindy Cohn), tough Bronx girl Jo (Nancy McKeon), and archetypal popular girl Blair (Lisa Whelchel). Despite initially low ratings, the series ultimately became one of the longest-running sitcoms of the era and earned Charlotte Rae a Primetime Emmy for outstanding lead actress in a comedy series in 1982. Showrunners tried several times to reproduce the magic with seven episodes meant to serve as backdoor pilots, from "Brian & Sylvia," which revolved around Tootie's aunt and her white hockey coach husband, to "The Beginning of the End/Beginning of the Beginning," which saw the school going co-ed and bringing in students that included Seth Green, Juliette Lewis, and Mayim Bialik.
A Different World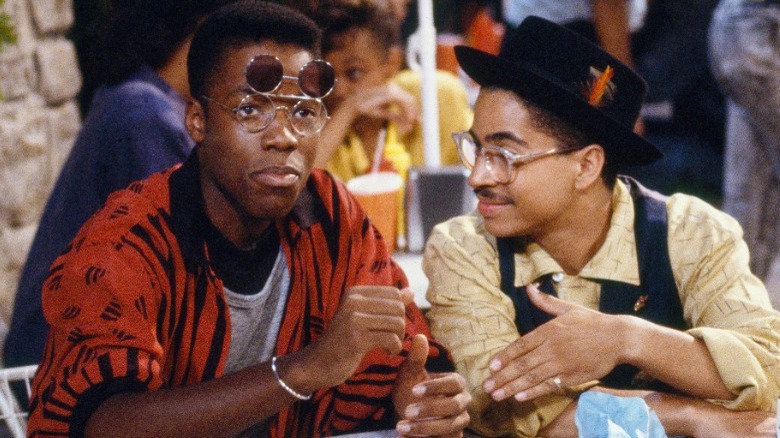 NBC
The only spinoff of "The Cosby Show," the once-beloved hit comedy series now overshadowed by the crimes of star and namesake Bill Cosby, "A Different World" revolves around life at a fictional historically Black school called Hillman College. Airing for six seasons from 1987 to 1993, the series initially followed Cliff and Clair Huxtable's free-spirited second-born Denise (Lisa Bonet) to college.
The show was meant to offer a look into life at HBCUs and inspire young people to enroll, but it originally didn't live up to that promise. To get things on track after its struggling first season, Cosby brought in veteran director and choreographer Debbie Allen, who set out to make the college more realistic and relevant while addressing important topical issues that impact Black college students. She also wanted to emphasize the culture of a university and rework some of the characters to make them more dynamic and mature.
After the recently-married Lisa Bonet revealed she was pregnant, Cosby nixed Allen's plans to write Denise as a strong, independent, upper-class single Black mother, kicking Bonet off the show. Despite this fundamental change, the show thrived under Allen's direction, and audiences spent the next few years rooting for Whitley Gilbert (Jasmine Guy) and Dwayne Wayne (Kadeem Hardison).
Melrose Place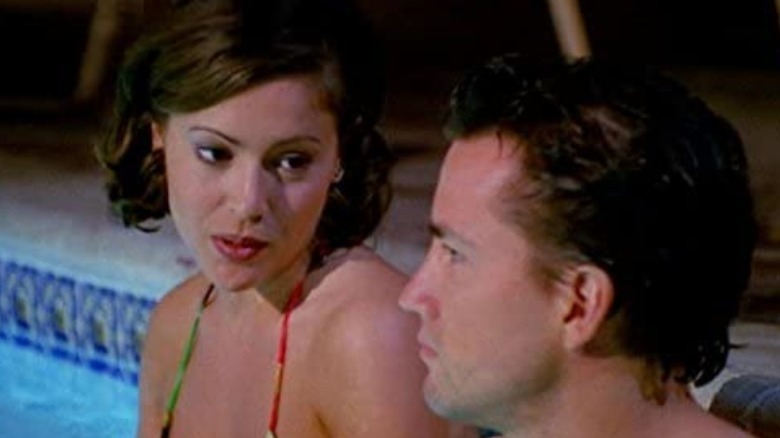 Fox
Before TV became dominated by medical and investigative procedural dramas, you couldn't flip on the telly without bumping into a primetime soap. Shows like "Dallas," "Falcon Crest," and "Knots Landing" were the big water cooler talk generators in the era of console television, eventually giving rise to younger-skewing soaps like "Baywatch" and "Beverly Hills 90210."
Following twins Brandon and Brenda Walsh as they move from the midwest to Beverly Hills, transferring into the swanky West Beverly Hills High School, "90210" deals with the challenges of growing in a zip code where nose jobs and Porsches are considered suitable Sweet 16 gifts. Inspired by his own real-life West Hollywood apartment complex, writer Darren Star set out to develop a spinoff centered around manual laborer Jake Hanson, Kelly's love interest on "90210." Chock full of what Entertainment Weekly's Ken Tucker called "warm-weather escapism" and replete with 20-something dramatics, the soapy spinoff became one of the most popular shows on television. The show featured appearances from a long list of well-known actors including Heather Locklear, Marcia Cross, Kristin Davis, Daphne Zuniga, and Alyssa Milano.
The Flash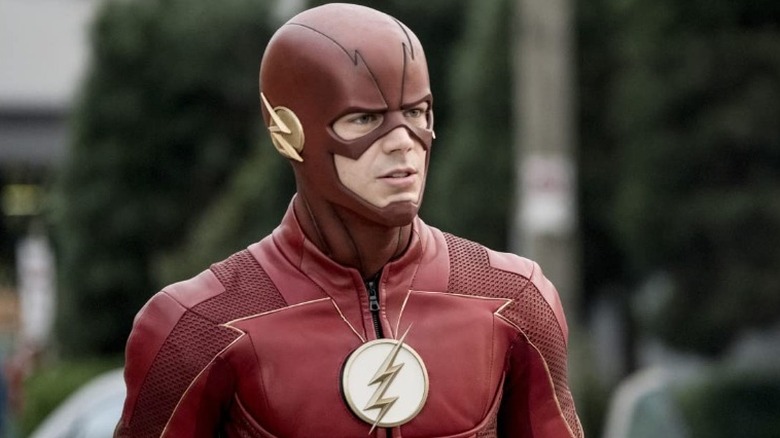 The CW
These days, superhero shows seem to be a dime a dozen, and audiences still can't seem to get enough. Marvel's limited series have all but taken over Disney's non-Star Wars content, and every streamer or network has its answer to "The Boys" or "Titans." So it should come as no surprise that these types of programs have been steady winners on the YA-content-focused network The CW. And "The Flash" has been a fan favorite since first premiering in 2014.
Grant Gustin first played The Flash and his alter-ego Barry Allen on "Arrow," another solid performer for the network. Fans loved his performance as the crime scene investigator with superhuman speed, and the backdoor pilot was deemed a success. Like its parent series, "The Flash" featured a rich mythology, delving into fun sci-fi tropes like time travel and garnering its own highly devoted fandom along the way. Critics and fans alike praised the show's storytelling, characterizations, and pacing, and the show won both a People's Choice Award and a Saturn Award. The series features a handful of crossover episodes with "Arrow," and together, they led to a handful of Arrowverse series including "Supergirl," "Legends of Tomorrow," "Black Lightning," and "Batwoman."
Station 19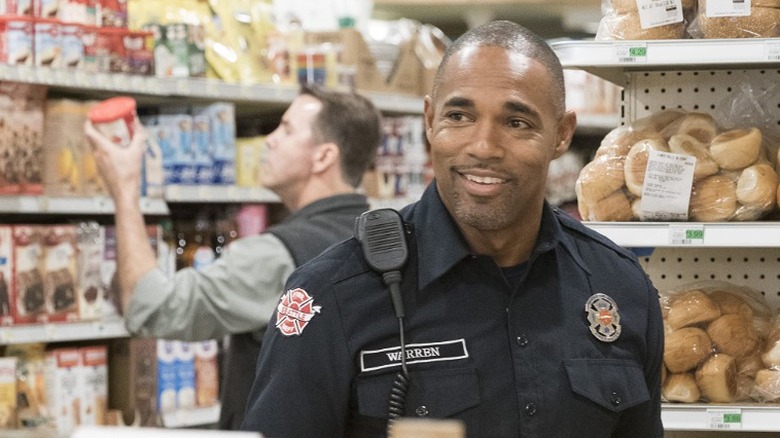 ABC
First premiering as a mid-season replacement on ABC in 2005, "Grey's Anatomy" is the first of several series produced by Shondaland, Shonda Rhimes' production company. Part soap opera, part medical procedural, the popular show is still on the air today and has managed to remain a top performer throughout most of its run. After the middling success of its six-season spinoff "Private Practice," it's not surprising the Shondaverse took years to try it again in hopes that they would recapture the long-running magic of their parent series. But with "Station 19," they seem to have cracked the formula.
The drama centers around a group of Seattle firefighters posted at Station 19 and, like "Grey's Anatomy," centers around both their professional and personal lives. Although critics weren't overly impressed with the series, many have noted that its kinship to "Grey's Anatomy" makes it a solid performer for fans of the parent series. It often drifts into soap territory, but there's enough high-stakes action to balance it out and keep audiences coming back for more week after week.
The Young Indiana Jones Chronicles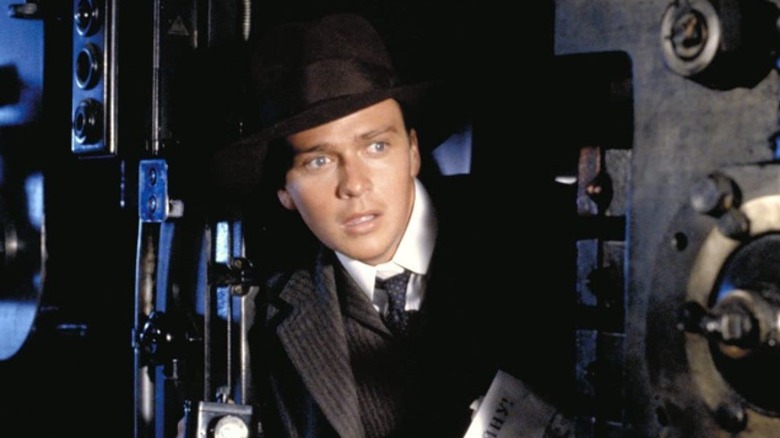 ABC
The Indiana Jones franchise is still going strong decades down the road with "Indiana Jones and the Dial of Destiny." But ask any '80s kid, and they'll tell you the saga's true heyday was during the mid '80s to early '90s. From the epic theme song to Indy's whip-wielding and boulder-dodging skills, no one encapsulated the spirit of adventure better than Indiana Jones. While working on the film series, creator George Lucas was inspired to use Indy's story as a vehicle for teaching kids about history and geography. He also loved the idea of using a TV series as a testing ground for new film techniques he hadn't been willing to risk his film production budgets on.
Unlike the films, which focus on Indiana's treasure-hunting adventures, "The Young Indiana Jones Chronicles" follows Indy's childhood and adolescence through the global events that would turn him into an epic archaeologist for the ages. Beginning with his childhood growing up at Princeton and touring the world with his professorial parents, the series traces his life path through the Mexican Revolution, World War I, and back to a university setting, meeting a host of famous historical figures along the way. A few River Phoenix-starring scenes were written into "Indiana Jones and the Last Crusade," and the series premiered in 1992. Although it was canceled after a season due to its budget-to-viewership ratio, the saga, which starred Sean Patrick Flanery, was later continued with several made-for-TV films.
Xena: Warrior Princess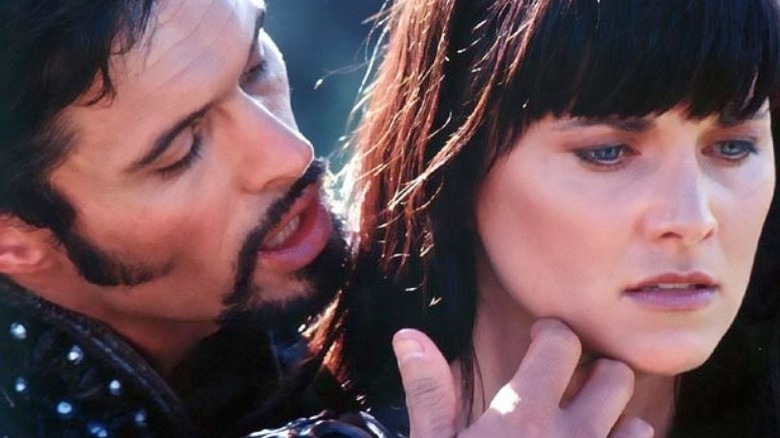 Universal Television
When the creator of "Hercules: The Legendary Journeys" cast Lucy Lawless as Xena, she'd already appeared as an extra in the Season 1 episode "As Darkness Falls." After the first choice to play the recurring villain Xena got sick and couldn't make it to set, the role went to New Zealand local Lawless, and she turned out to be such a great fit that fans wanted more. Producer Robert Tapert decided to give fans what they want with "Xena: Warrior Princess," a series centered around the titular character's decision to change her ways and begin a path of atonement. The series was an instant hit, soaring in the Nielsen ratings and ultimately surpassing its parent series in popularity, much to the chagrin of "Hercules" star Kevin Sorbo, who later decried the series in SFX Magazine for its "lesbianism" and "violence" (reprinted on Xenaville.com).
Hercules' salty opinion notwithstanding, the series was a huge hit, with critics and fans praising the show for its strong female leads, message of redemption, and nonstop adventure. The show only lasted for six seasons, but its cultural impact remains important today, and chatter about a potential reboot continues to resurface every few years.