Vanderpump Rules: How Many Seasons And How Long Could It Go On?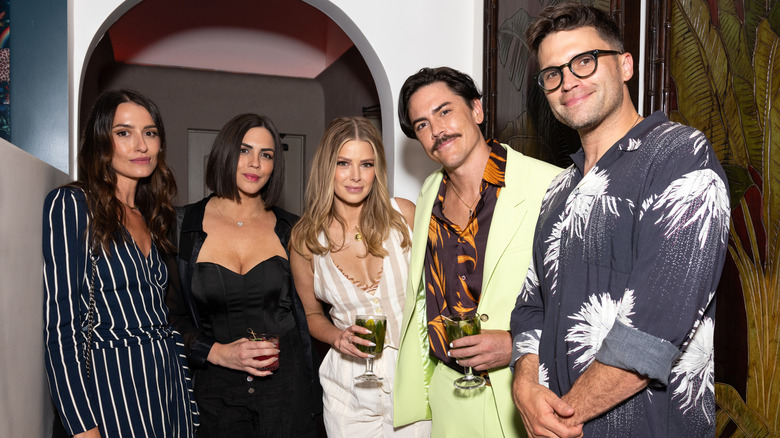 Amanda Edwards/Getty Images
Since it premiered as a spin-off of the "Real Housewives" franchise in 2013, "Vanderpump Rules" — which follows the loves and lives of servers at Lisa Vanderpump's West Hollywood restaurants — has provided some of the best messes in reality television history on a wine-stained silver platter. There's the time that Jax Taylor, Tom Sandoval, and other assorted beefcakes got into a physical fight in a parking lot after drinking heavily and, for some reason, all took their shirts off. There's the time that Stassi Schroeder backhanded her best friend Kristen Doute after finding out Doute slept with Schroeder's ex-boyfriend, Taylor. There's the time that DJ James Kennedy screamed at his best gal pal Lala Kent about pasta. If you're looking through the checkered history of "Vanderpump Rules," you're going to find some top-tier, grade-A, world-class drama, fueled by tequila and rage.
Whether you're just learning about this show or you've been watching it long enough to remember Schroeder reminding her boyfriend that she is, in fact, "the devil," you might be wondering — how could this possibly go on forever? Thanks to the recent bombshell brought to you by "Vanderpump Rules" — known as "Scandoval" — the show has definitely gained way more traction recently than it has in years. So where does "Vanderpump Rules" stand now? That's a tough question. It could either thrive in its post-Scandoval era, or it could crumble under the weight of the scandal entirely.
Scandoval definitely breathed new life into Vanderpump Rules...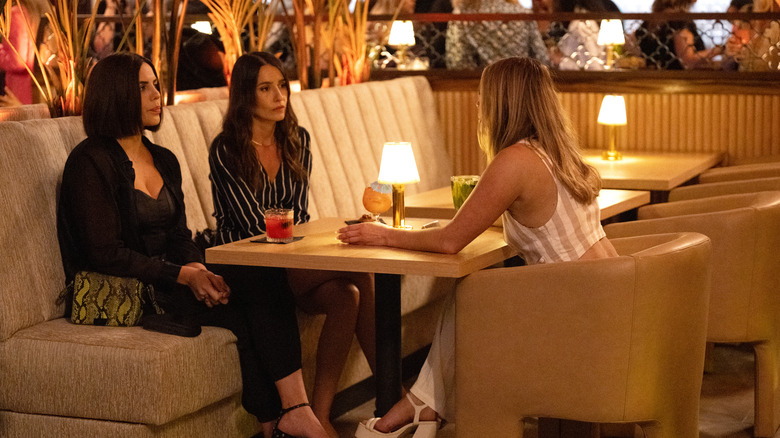 Amanda Edwards/Getty Images
For a little while, it seemed like the hot dummies of "Vanderpump Rules" might, inexplicably, be growing up. Most of them left their jobs at SUR Restaurant & Lounge (or Sexy Unique Restaurant Restaurant & Lounge, for those in the know). Several of them got married and had babies and bought identical houses in Valley Village. Longtime fans of the series wondered if it wasn't actually the best days of our lives anymore. And then, with Season 10, the scandal now known as Scandoval hit, and "Vanderpump Rules" was back in business.
With Season 10 currently airing, more eyes are focused on "Vanderpump Rules" than, perhaps, ever before, it definitely feels like Scandoval was the breath of fresh air the aging reality series so desperately needed. With new information breaking about the affair between Tom Sandoval and Rachel "Raquel" Leviss almost constantly and former and current cast members alike speaking out about it all, the show is at its most visible right now. Ariana Madix, Lala Kent, and Lisa Vanderpump were even invited to the 2023 White House Correspondent's Dinner, with host Roy Wood Jr. making a crack about Scandoval itself. It feels borderline unlikely and almost impossible that, in the height of its renewed popularity, the show could possibly end any time soon.
...but Scandoval could also bring the entire show down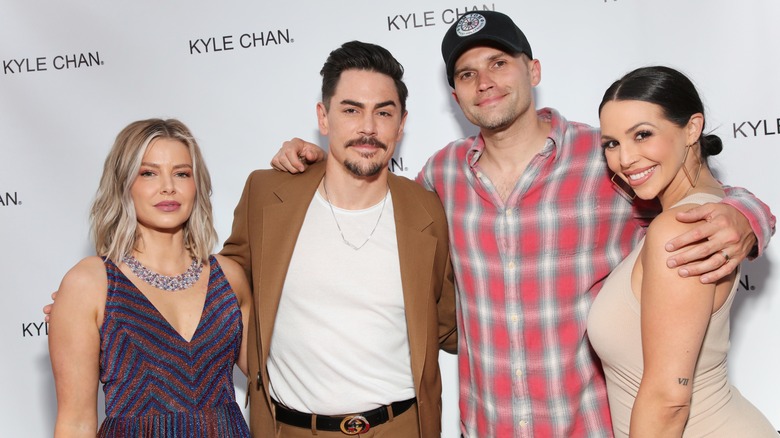 Robin L Marshall/Getty Images
That said, there's one big reason that Scandoval could also be the end of the road for "Vanderpump Rules," which has to do with the fact that Sandoval and Leviss have completely isolated themselves from the rest of the cast. According to various reports, Madix, the wronged ex-girlfriend to Sandoval, has refused to film with either of them, and Leviss went so far as to demand a restraining order against fellow cast member Scheana Shay ahead of the Season 10 reunion shoot, claiming Shay physically assaulted her upon learning about the affair. (This didn't totally work, although Leviss and Shay did have to film their portions of the reunion separately.)
If nobody will film with either Sandoval or Leviss, the show might have to end — and at this point, it feels unlikely that anyone wants absolutely anything to do with either of them. Cast members who aren't Sandoval, Leviss, or Sandoval's business partner and hanger-on Tom Schwartz have pretty uniformly allied themselves with Madix, and while there could be a way to turn that into compelling, people refusing to physically be near one another could present a huge problem.
What's Scandoval again?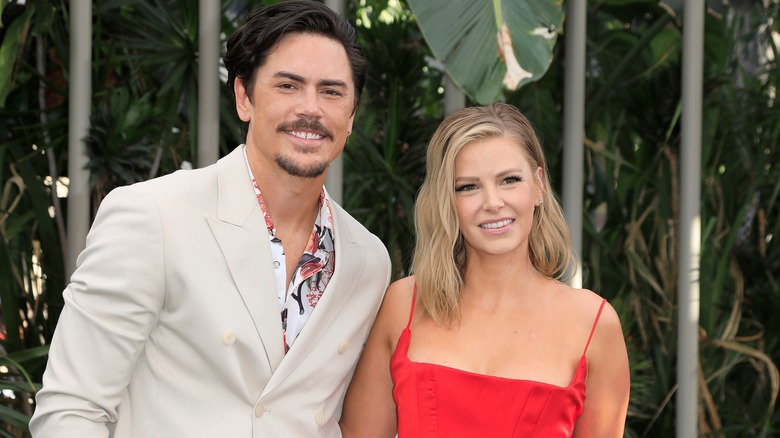 Joe Seer/Shutterstock
In March of 2023, while Season 10 of "Vanderpump Rules" was already underway, fans pivoted from the divorce drama between Schwartz and now ex-wife Katie Maloney to stare at the trainwreck that is Scandoval. During a concert of Tom Sandoval and the Most Extras — a vanity cover band that Sandoval pays for out of his own pocket — Madix found an explicit video of a FaceTime between Sandoval and Leviss, and the scandal unfolded from there. In the wake of this, Sandoval has gone on the defensive, claiming that he tried to break up with Madix several times but she wouldn't allowed it, while Madix has emerged as somewhat of a victor, snagging a spot on "Dancing with the Stars" and a role in a Lifetime movie in the process. Leviss staged a completely bizarre "impromptu" interview with TMZ outside of a nail salon in a Los Angeles strip mall. It's been a wild, weird, genuinely insane ride.
There's not really anything Sandoval can say, it seems, to rehabilitate his image — or get any of his now former friends to speak to him again. Scandoval certainly put a spotlight on "Vanderpump Rules" in a big way — even the New York Times had to run an explainer on the whole debacle — but it also might mean the end of the show as we know it. Lisa Vanderpump might have brought all these insane hot messes together, but now, Sandoval and Leviss may have torn them apart.
"Vanderpump Rules" airs on Wednesday nights on Bravo at 9 P.M. EST.