Vanderpump Rules: Whatever Happened To Tom And Katie's 'Bubba' Painting?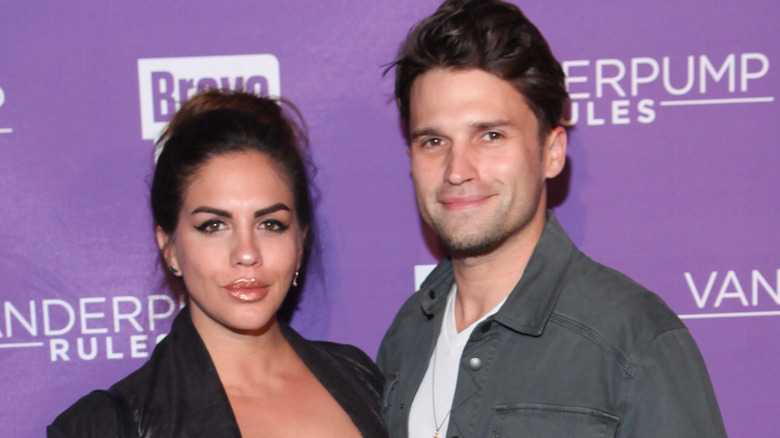 Steve Zak Photography/Getty Images
Great works of art typically hang in the hallowed halls of the world's finest museums. The Mona Lisa resides in the Louvre; Van Gogh's Starry Night lives in the Museum of Modern Art; The Birth of Venus has a home at the Uffizi Gallery. But what of the "Bubba" painting from "Vanderpump Rules?"
Fans of the Bravo reality series know that the word "Bubba" carries a lot of weight in the show's history as a sort of catch-all nickname exchanged between Katie Maloney and Tom Schwartz (he called her "Bubba," she called him "Bubba," and it was never clear, at any given moment, which one of them was the true "Bubba"). The long-running couple, who got married on the show in 2016, split up at the end of 2022 ahead of the Season 10 premiere of "Vanderpump Rules," which left fans with this question — what happened to the "Bubba" painting that hung in the couple's shared home?
Thankfully, Tom Smyth of Vulture set out to find out the fate of the Bubba painting, and it's a sad one. Speaking to Maloney, Smyth uncovered a horrifying reveal: "When we were moving out of our apartment and into our house, Tom freaking Schwartz left it in the parking garage of our apartment," she said. I don't know if he was under the impression that we weren't gonna bring it or he was leaving it there just for the time being, but it ended up getting trashed." Smyth notes that he "audibly gasped" at this news.
Katie and Tom's legendary painting is no more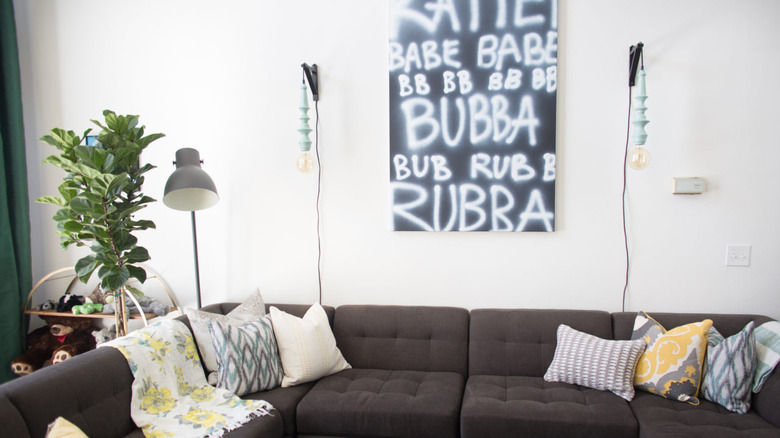 Bravo
Maloney further revealed that Schwartz returned to their former apartment in search of the painting. "It wasn't there. So maybe either someone took it or someone threw it in the dumpster, but it's gone."
This obvious tragedy has, apparently, affected another person — Bravo maestro Andy Cohen. As fans of "Watch What Happens Live" know, tons of famed Bravo artifacts hang in Cohen's clubhouse, and by all rights, that should include the Bubba painting. According to Maloney, he would welcome that if the painting could be tracked down. "It literally comes up almost every time I see him," Maloney said of Cohen. "I was just there last week and it definitely got brought up again. It makes me sad because I wish we could have had it somewhere just to immortalize it because it is iconic."
"Iconic" is the correct word here. Making an entire work of "art" out of a couple's nickname — as well as Maloney's first name and, for some reason, the word "rub" — is a uniquely weird thing to do, and for that reason, it makes complete sense that any one of the bozos from "Vanderpump Rules" would do it. Sadly, the painting is lost to time, or it's hanging in the living room of a "Vanderpump Rules" superfan who happened to be in the right place at the right time.
The Bubba painting is just one of two important Bubba artifacts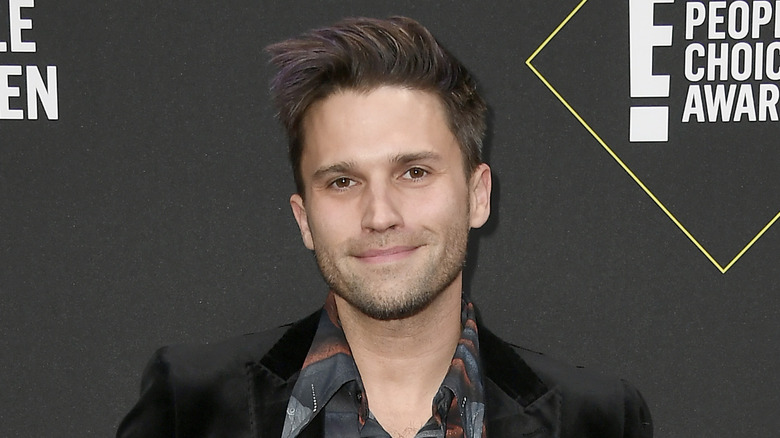 Frazer Harrison/Getty Images
There is another "Bubba" artifact in the world, but with any luck, nobody will ever see it again. Real fans know that, in 2015, Tom Schwartz got a tattoo of the nickname on one of his butt cheeks to surprise Maloney, who was, unsurprisingly, not wild about this grand gesture. Now that the couple isn't together anymore, did he do the right thing and get rid of the tattoo? No. No, he did not.
Schwartz appeared on "Watch What Happens Live" in February 2023, and during the episode, Cohen asked if he still has the infamous "Bubba" tattoo that viewers were forced to look at when he presented it to Maloney on camera. "Yes. Yes, I do," Schwartz said. 
He didn't elaborate much further, but we all now know that the word "Bubba" still adorns Schwartz's derriere. Unless he chooses to forge ahead with laser treatments or turns the tattoo into something else (á la Johnny Depp's "wino forever" tattoo), this is, at least, the last remaining vestige of "Bubba" that "Vanderpump Rules" fans can cling to. (Not literally, though. Don't cling to Schwartz's behind.)
New episodes of "Vanderpump Rules" air on Wednesdays on Bravo at 9 P.M. EST.