Grey's Anatomy Would Do Themselves A Favor By Writing Off Schmitt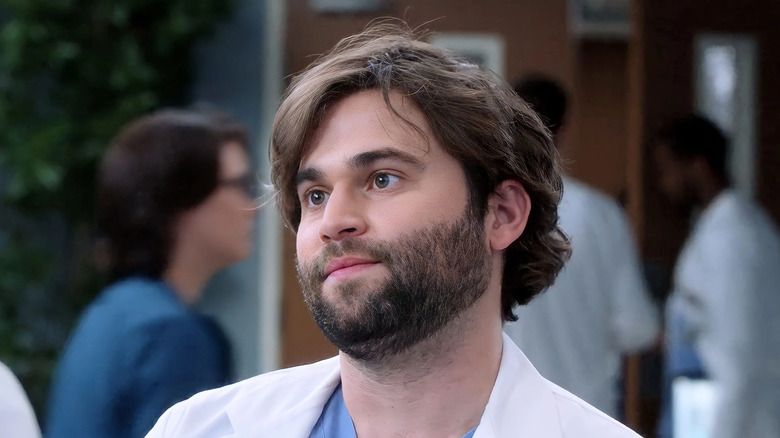 ABC
"Grey's Anatomy" writes characters off all the time — sometimes in particularly brutal fashions. When Patrick Dempsey wanted to spend more time racing cars, creator Shonda Rhimes killed him off in a car accident. Katherine Heigl famously misbehaved on and off set, and Rhimes unceremoniously disposed of her when Izzie Stevens was fired from her surgical residency. T.R. Knight didn't feel like he was getting interesting storylines, so George O'Malley went ahead and got hit by a bus. 
Now, fans want this character to be written off — not because the actor is a problem, but this time, it's because they either feel like the character isn't going anywhere exciting, or they didn't love him in the first place.
On Reddit, "Grey's Anatomy" fan u/2yxuknow created a thread asking which current character fans would write off in a world where they're calling the shots on the series, and one name came up a lot. The original poster put forth Levi Schmitt, played by Jake Borelli, as a possible candidate, and u/mOp_49 agreed: "Yes, he's mean this season." u/No_Stand4235 followed that up, saying, "Yes Schmitt can go. I never liked him. I'd send all of the new residents too." u/blankpaper_ didn't elaborate, simply writing "Schmitt," as did u/Original-Gear1583 and u/roejostramill3404, who wrote exactly the same thing. Clearly, there's a trend, and it's not a good one for Schmitt.
Grey's Anatomy fans are ready for Schmitt to be written off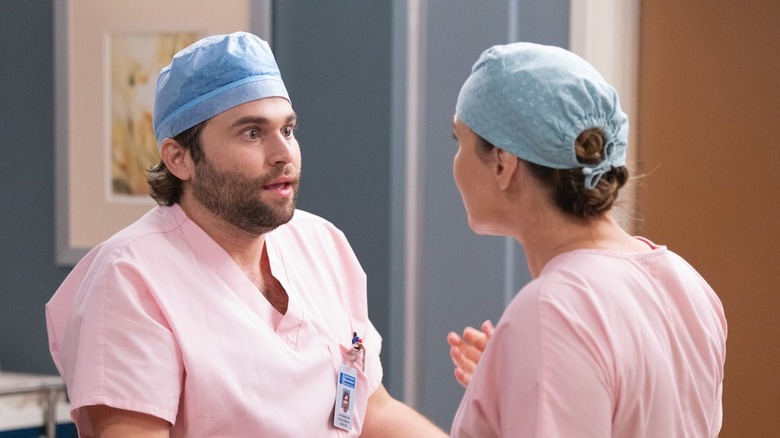 ABC
This feeling spread further than one Reddit thread. On a different one, u/paigehrycyk asked for people's "thoughts on Schmitt," continuing, "I still find him annoying. I think his character is a little all over the place sometimes. Does anyone else feel this way?"
u/gobux10 isn't a Schmitt fan, writing, "Immature, silly, and panicky are not good traits for a doctor. Another one of those characters who was added to replace much better characters." Other fans noticed a striking similarity to Knight's George O'Malley, like u/lauradenoves, who wrote: "I don't mind him but he feels like a George rehash and they gave him a terrible love interest." u/steponme84 agreed, saying, "He can NEVER be George, no matter how hard they try. Since day one, they tried to make him the intern for all of us to like; but since he is overly shoved into our faces, for some of us, we may never like him."
Clearly, quite a significant number of fans aren't big fans of Schmitt, who joined the series in Season 14. Throughout his time on the show, he's done stuff like accidentally drop his glasses into an open body cavity or give so much blood to a patient in need that he passed out into mid-surgery, often regarded as a bumbling intern by his superiors. Though he eventually gets more confident, both personally and professionally — he notably comes out and dates ortho resident Nico (Alex Landi) for a while — he's obviously not a fan favorite. 
Should Grey's Anatomy hang up its stethoscope?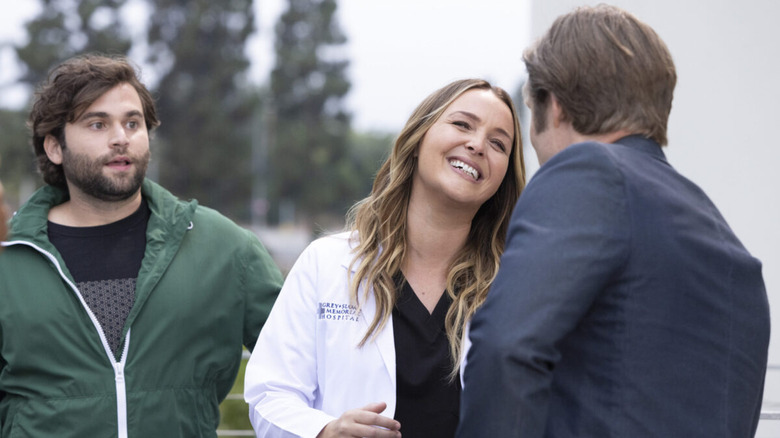 ABC
Should "Grey's Anatomy" write Schmitt off, or should the entire show just call time of death already? 
At this point, "Grey's Anatomy" is currently airing its 19th season with a 20th on the way, and the entire formula is getting a little tired. A new crop of interns kicked off Season 19 that were clearly intended to mimic the original five — Meredith Grey (Ellen Pompeo), Alex Karev (Justin Chambers), Cristina Yang (Sandra Oh), Izzie, and George — but they haven't really made their mark just yet, and if they don't, they might eventually become as disliked as poor Schmitt.
It's gotten to the point where, save for Chandra Wilson and James Pickens (who play Miranda Bailey and Richard Webber), every single original character has left, including — incredibly — Meredith Grey herself. Pompeo left the show, which is named after her character, in February 2023, which should have been the final straw for the longest-running medical series in television history. Instead, it's still chugging along, trying to convince audiences to care about characters who aren't named Meredith Grey.
Whether or not it ends any time soon aside, "Grey's Anatomy" airs Thursday nights at 9 P.M. EST on ABC and is subsequently available to stream on Hulu. Also, Schmitt is still on the show until further notice.