Who Does Taylor Swift Play In Amsterdam?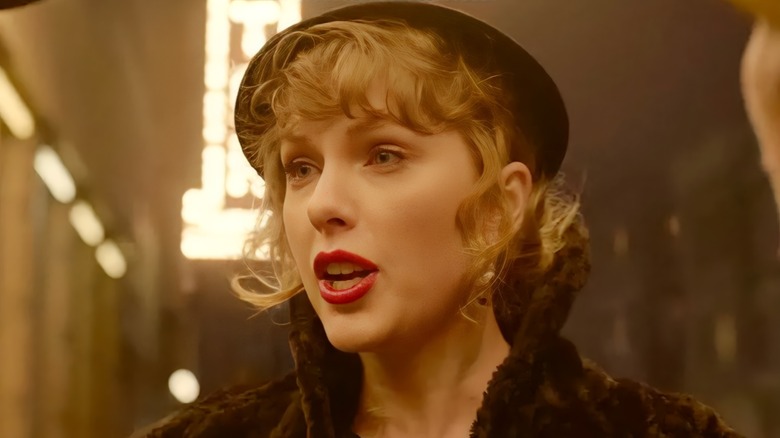 20th Century Studios
"Amsterdam" star Taylor Swift doesn't have a lengthy acting resume in the traditional sense. However, she has accumulated a plethora of performing experience thanks to her participation in more than 60 music videos. The singer/songwriter started appearing in numerous television and film productions, beginning with Swift's guest-starring role in Season 9 of "CSI." Since Swift's role on "CSI," she has appeared in approximately a dozen projects. Most recently, she returned to acting to portray Liz Meekins in David O. Russell's "Amsterdam."
Swift's small role in "Amsterdam" came three years after her performance as Bombalurnia in the feature film adaptation of the hit Broadway musical "Cats." Despite only having a cameo appearance as Elizabeth in "Amsterdam," that part came credited with an all-star cast featuring the likes of Margot Robbie, Robert De Niro, Zoe Saldana, Anya Taylor-Joy, Rami Malek, Chris Rock, Mike Myers, and Timothy Olyphant. 
Liz suspects her father might be the victim of foul play, so she asks Burt Berendsen (Christian Bale) to perform an autopsy. Burt discovers poison in the belly of Liz's father, but when he begins to explain his findings, a hitman shoves the distraught Liz into the street. A passing car immediately runs over and kills Swift's character before the 15-minute mark of the film's over two-hour runtime.
Swift shared scenes with Christian Bale and John David Washington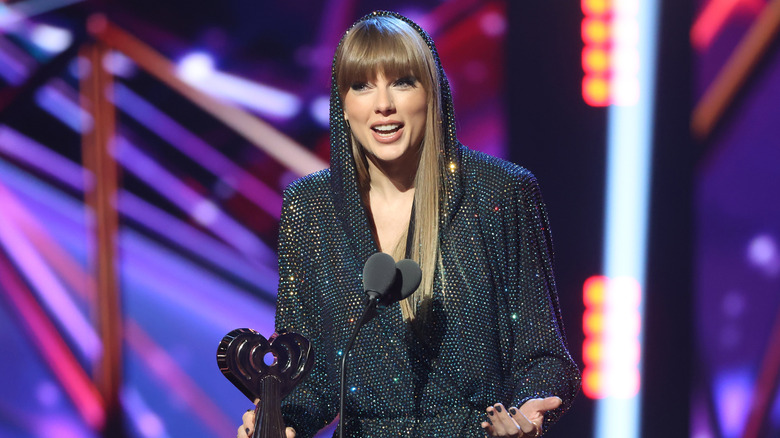 Monica Schipper/Getty Images
Liz is the catalyst in the whodunnit all because she desires to find out if her father was murdered. Liz's curiosity leads to her own death, which is then used to frame both Burt (Christian Bale) and his friend, Harold (John David Washington). Despite the numerous Hollywood heavyweights in the movie, Taylor Swift only shared scenes with Bale and Washington before her character's untimely demise.
Bale's incredible resume includes playing Batman in Christopher Nolan's "Dark Knight Trilogy" and scoring a best supporting actor win for his performance in "The Fighter." But Bale was the one in awe of the multi-time Grammy award-winner when it came to them and Washington singing the old gospel song, "Precious Memories," together. In fact, Bale couldn't wait to see his daughter and brag about his singing partner. "I went to my daughter and said, 'You know who I sang with today? Taylor Swift,'" Bale said in an interview with The Hollywood Reporter. "And she was like, 'Wait, what?'"
Her work in "Amsterdam" didn't mark the end of Swift's fascination with film, however. At the 2022 Toronto International Film Festival, Swift promoted her directorial debut — the 15-minute short, "All Too Well."