Grey's Anatomy's Sara Ramírez Pitched One Of Dr. Callie Torres Most Important Arcs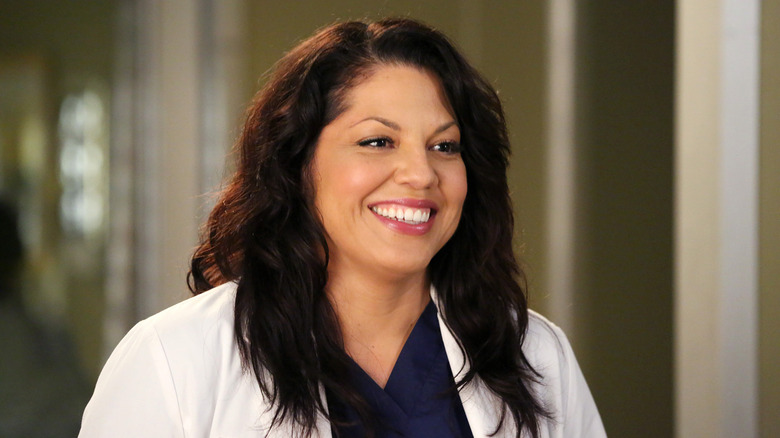 ABC
The characters on "Grey's Anatomy" go through a lot on the show, and that includes grappling with new relationships and realizations on a more or less constant basis. This is especially true for Sara Ramírez's Callie Torres, a pioneering orthopedic surgeon who explores her sexual identity throughout her time on the show and ultimately became the longest-running bisexual character on television. According to Ramírez — who uses they/them pronouns — the idea came from them after the character was initially introduced as a love interest for one of the show's main characters.
After winning a Tony for "Spamalot," Ramírez was offered the chance for a multi-episode arc on any ABC show they wanted, and they picked "Grey's Anatomy," leading to one of their most iconic roles. Speaking to Variety in 2022, Ramírez opened up about how they changed Callie's trajectory forever after her relationship with and marriage to original intern George O'Malley (T.R. Knight).
According to Ramírez, they approached showrunner Shonda Rhimes with an idea for Season 4, after Callie and George split up: "I wanted to pursue a storyline where Callie would discover that she was attracted to women as well as men," they said, and apparently, Rhimes loved the concept. "She knew I was bi," Ramírez clarified.
Callie Torres was enormously important for bisexual representation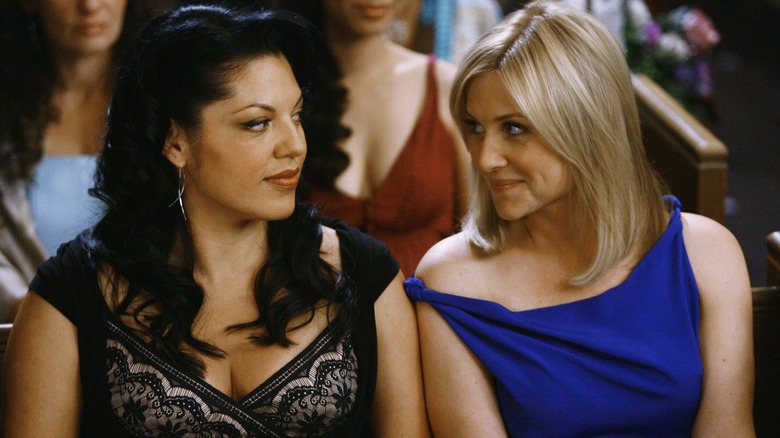 ABC
Krista Vernoff, who served as showrunner on "Grey's Anatomy" after Rhimes departed, also spoke to Variety about the impact Callie Torres had on the television landscape at the time. "I don't think it can be overstated what the social impact of Callie's bisexuality was on the culture at large," she told the outlet. "Bisexuality was almost invisible on TV at that point. I personally have two kids who have come out as bisexual, and I don't think it's disconnected from Callie and Sara publicly coming out." Ramírez came out as queer and bisexual in 2016 and as non-binary in 2020, officially adopting their current pronouns in 2021.
Ramírez is an enormously talented actor, and their role as Callie Torres was undoubtedly groundbreaking. After Callie comes out as bisexual on the show, she pursues healthy relationships with both women and men, including her best friend (with benefits) Mark Sloan (Eric Dane), and her eventual wife Arizona Robbins (Jessica Capshaw). She even ends up raising a family with the two of them after she gets pregnant with Mark's baby, during a brief period of time that she and Arizona spend apart. Callie is unapologetically herself, confident, and has extremely fulfilling relationships — and is a pitch-perfect and extraordinarily important representation of a complex bisexual character with real human depth.
What has Sara Ramírez been doing since Grey's Anatomy?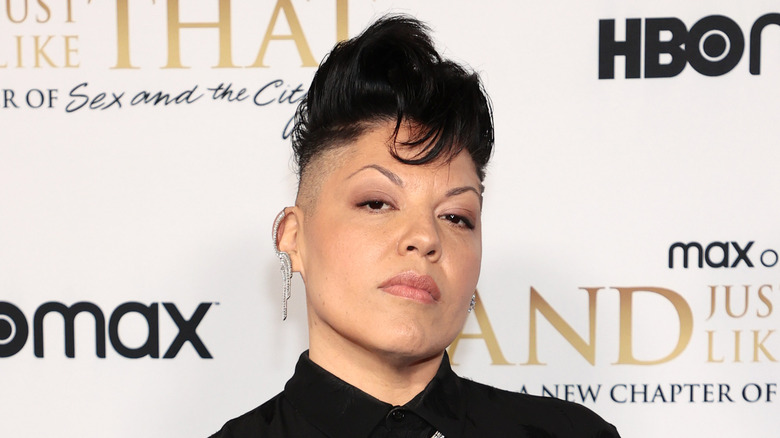 Dimitrios Kambouris/Getty Images
Ramírez left "Grey's Anatomy" at the end of its 12th season in 2016 — in the same Variety interview, they said, "I had reached a physical, emotional, mental capacity for playing the character — and had sort of lost myself with it." They've been working steadily since, though, and you've probably seen them appear in a few of their high-profile projects.
After "Grey's Anatomy," Ramírez played policy advisor Kat Sandoval on "Madam Secretary" alongside Téa Leoni in the title role; like Callie, Kat was openly bisexual. They stuck around for the fourth and fifth seasons of the series before exiting in 2019, at which point they began starring in a huge HBO series. In the "Sex and the City" revival "...And Just Like That," Ramírez plays Che Diaz, a nonbinary bisexual podcaster who works alongside Carrie Bradshaw (Sarah Jessica Parker) and strikes up an unexpected romance with Carrie's best friend Miranda Hobbes (Cynthia Nixon), helping Miranda discover her own sexuality.
To say Che Diaz has been a divisive character is an understatement — they've spawned more than their fair share of memes, for a start — but they'll be back in the upcoming second season, and creator Michael Patrick King even said they'd get more play. That said, Ramírez is talented enough to pull it off, memes be damned.