Star Wars: Bill Hader Explains Why J.J. Abrams Didn't Keep Him As BB-8 After The Force Awakens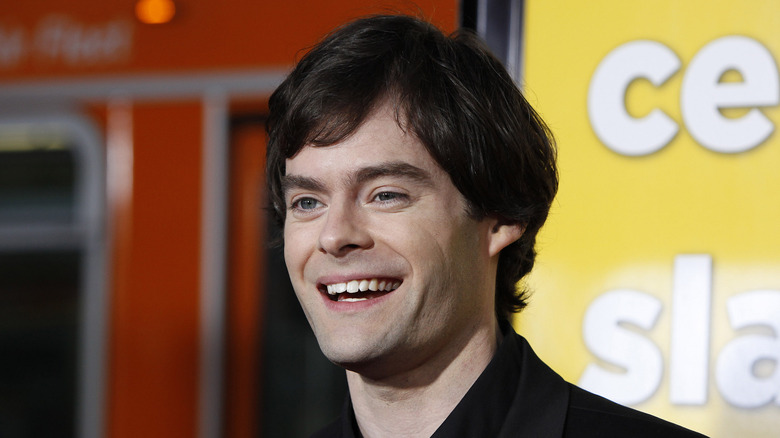 Joe Seer/Shutterstock
Did you know Bill Hader was in "Star Wars: The Force Awakens"?
The iconic "Saturday Night Live" alum made his debut in the galaxy far, far away by "voicing" BB-8, Poe Dameron's (Oscar Isaac) trusty robotic sidekick. The spherical droid was integral in the early marketing days of "The Force Awakens," with many captivated by the character's unique shape and squeaky and chirpy bleeps and bloops. By the time the seventh "Star Wars" film hit cinemas in December 2015, the droid was a full-on icon not unlike R2-D2 and C-3PO. What fans of the franchise may not know is that, in the early days of the sequel trilogy, Hader was somewhat responsible for BB-8's quirky sounds.
While speaking with Josh Horowitz on the "Happy Sad Confused" podcast, Hader was thankful that director J.J. Abrams gave him the BB-8 credit but also doesn't think he deserves it. "I came in and did like voice stuff for it that didn't work," Hader explained. "Then, he brought me in later and said, 'Hey, do you want to do this.' It was like a ... talk box thing and then I did that."
Look beyond "The Force Awakens" and audiences will find that Hader isn't listed in the credits for any of the sequels. According to Hader, Abrams didn't ask him back because voicing the character was something anybody could do, describing the aforementioned "talk box thing" as "a machine that you can operate." With the groundwork for BB-8's sounds already laid out with "The Force Awakens," it does make sense that Hader wasn't brought back. 
Ben Schwartz also consulted on BB-8's voice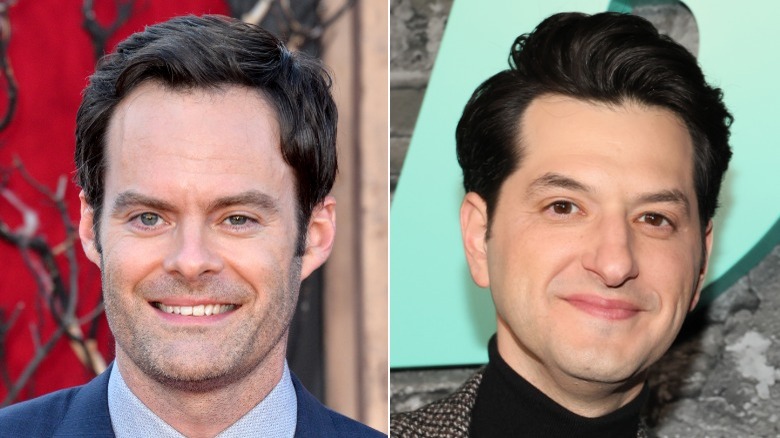 Featureflash Photo Agency/Shutterstock & Dia Dipasupil/Getty
Bill Hader continued his chat with Josh Horowitz by saying that his work for BB-8 didn't work out. It's unclear what Hader means by this, considering he's explicitly listed in the "The Force Awakens'" credits. Did Hader initially voice BB-8 with a different tone? Or did the character once speak like C-3PO? 
The "Barry" star highlighted how fellow comedian and "Sonic" voice actor Ben Schwartz is also credited as one of BB-8's voice consultants. In a 2015 interview with GQ, Schwartz expressed how his recording sessions with director J.J. Abrams were similar to Hader's. "We tried having me talk into a mic that synthesized the voice immediately, and that kind of worked," Schwartz said, before revealing that he's unsure if anything he and Hader recorded was in the final cut of "The Force Awakens." While Hader and Schwartz are officially listed as BB-8's voice consultants, it'll be difficult to know just how much of an impact the duo had on the "Star Wars" character. One thing is clear, however: Hader wants nothing to do with the autographing BB-8 memorabilia. 
"I used to sign stuff, and then one time I saw somebody and they had their kid come up to me to sign a BB-8 thing and it was three in the morning," Hader said on the "Happy Said Confused" podcast. Because of the father's intentions to sell the toy online for profit, Hader was left soured thanks to the experience. "And so now, I just kind of blanket, like, I'm not signing any of this [expletive]."