Barry Was Born From Bill Hader's Imposter Syndrome & Desire To Make A Film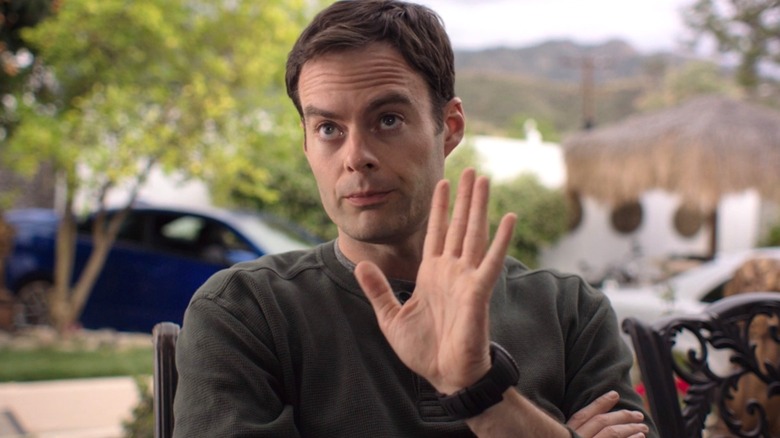 HBO
When Bill Hader began writing HBO's "Barry," he wasn't exactly a stranger to the entertainment industry, having been a regular on "Saturday Night Live" for over a decade. Though he enjoyed some hilariously iconic moments on the show, from Devin in "The Californians" to "Weekend Update" correspondent Stefon, he often suffered panic attacks before hitting the "SNL" stage.
He told Playboy, "I was always self-conscious about the fact that I didn't have as much comedy experience as other people at 'SNL,' and I kept thinking they were going to realize they'd made a mistake by hiring me." Rather than continue to put his body and mind through such torment, Hader instead turned to a few things he always dreamed of doing: writing, directing and making a film, despite having limited experience. And while Hader was ultimately widely praised for his work on "SNL," the imposter syndrome he experienced as a cast member was ultimately a major contributing factor to how "Barry" came to fruition.
Hader told Kakuchopurei, "I was in a situation where the natural thing you're good at is hurting you, and the thing you strive to do... you're not good at it. That's where it ['Barry'] came from initially." Even though making this show was a massive change of direction for Hader, he's been able to find his true calling in the industry.
Bill Hader grew his self-confidence while working on Barry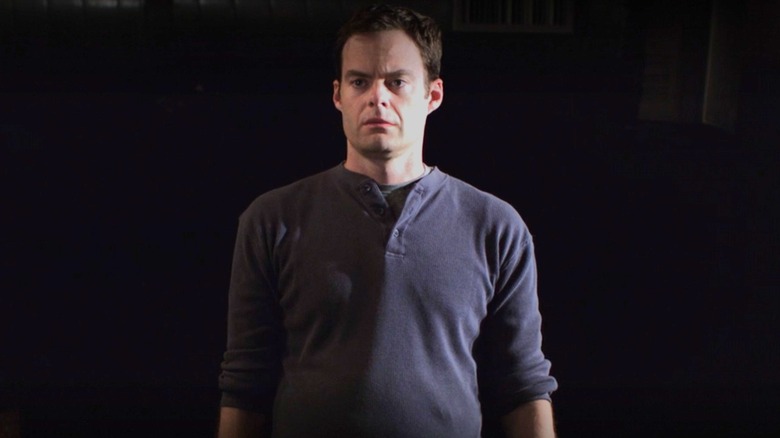 HBO
Bill Hader wasn't sure if he'd be any good at writing and directing such a major project, let alone a uniquely dark comedy like "Barry." After all, it was comedy that once caused him panic attacks and profuse sweating. However, as "Barry" Season 4 is wrapping up the series this year, he's looking back with pride. He told Kakuchopurei, "The amazing thing is that when I'm doing the show, I learned how to direct and learn more. It's been better than anything that I've ever experienced."
For Hader, it was all about building self-confidence, which grew exponentially with each passing year of working on "Barry." He said of Season 4, "I felt that a kind of style of emerging for filmmaking and directing, and I felt more confident."
The industry is recognizing Hader's efforts. In just four years, "Barry" has been nominated for an impressive 44 Emmy Awards, including three times for Outstanding Comedy Series. It has even taken home nine Emmys, including a win for Hader as 2019's outstanding lead actor in a comedy series.