Love Is Blind Season 2: Whatever Happened To Iyanna And Jarrette?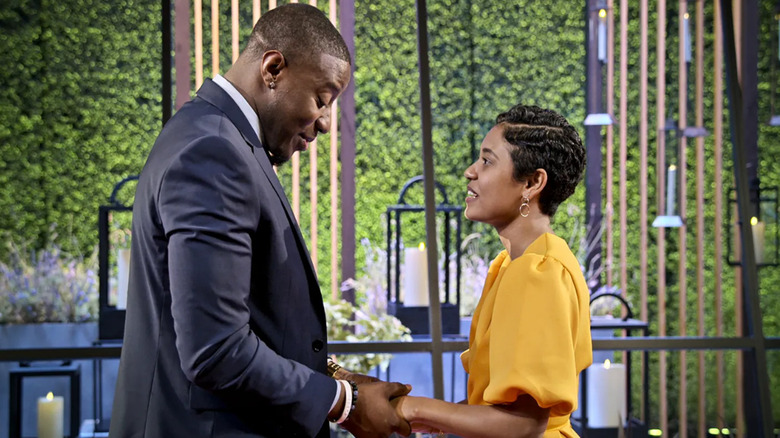 Netflix
"Love is Blind" Season 2 introduced Chicago, Illinois' Jarrette Jones to Atlanta, Georgia's Iyanna McNeely. Hosted by real-life power couple Nick and Vanessa Lachey, the Netflix series takes the pressure of the blind date to the ultimate level thanks to the show's approach: Couples can't see each other when they converse and get to know one another in the pods. And for Jarrette and Iyanna, their connection on "Love is Blind" sadly ended in divorce. "Jarrette cheated," Iyanna revealed during an interview with the "Feel in the Blank" podcast (per People).
"Immediately I was like, 'I want a divorce. I want a divorce,'" Iyanna said during the same interview. "And my mom was like, 'Iyanna, you're making a decision on anger.' And I realized she's right. I couldn't do that, it's a marriage."
Iyanna expressed how she stayed in the marriage and tried to make the relationship work. But, in the end, it doesn't seem like either of the "Love is Blind" stars were ready to actually jump the broom. The couple called it quits when Iyanna filed for divorce in October of 2022. "However, I would have been a good wife to someone who has been a good partner to me," Iyanna added.
Iyanna believed she fell in love with a different person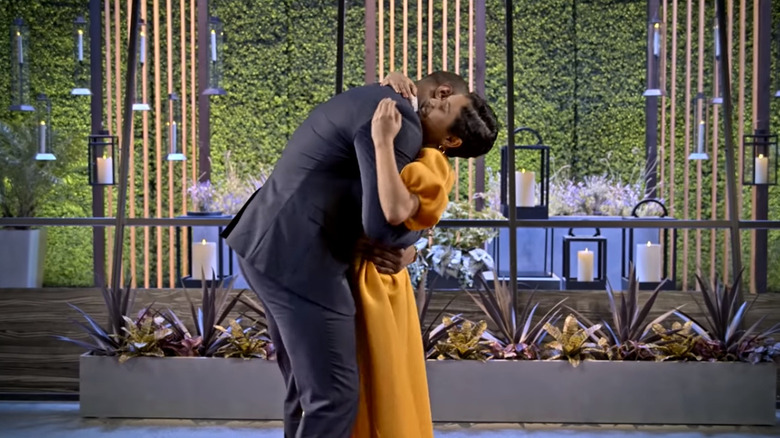 Netflix
Unfortunately, love didn't conquer all for "Love is Blind" Season 2 stars Jarrette Jones and Iyanna McNeely. Did the fact that they didn't actually see each other prior to their Netflix "First Look" moment ultimately play a part in the relationship crumbling? That question is now a moot point as Iyanna revealed through her TikTok account that the couple's divorce was finalized. "I'm crying for that man I believed he was," Iyanna posted. "The man he convinced me he was in the beginning."
"There was good moments in there," Iyanna said in the same video. "There was connection." Iyanna referred to the time both her and Jones were actually shooting Season 2 of "Love is Blind." But she also made it clear that once the cameras weren't filming anymore, everything changed. "I'm happy that I'm out of something that no longer works for me," Iyanna also said. "Something that drained the life out of me."
During the "Feel in the Blank Podcast" (via People), Iyanna admitted that marriage was difficult. And at the time of this writing, Jones' only response to the now defunct marriage between himself and his ex-wife came courtesy of an expired social media post. "Been taking the high road for quite sometime... story time soon," Jones posted on his Instagram Story (per Entertainment Tonight). The "Love is Blind" stars' marriage may be over, but it sounds like the he-said, she-said drama has just begun.