Tick, Tick... BOOM! - Alexandra Shipp Compared Filming To A Master Class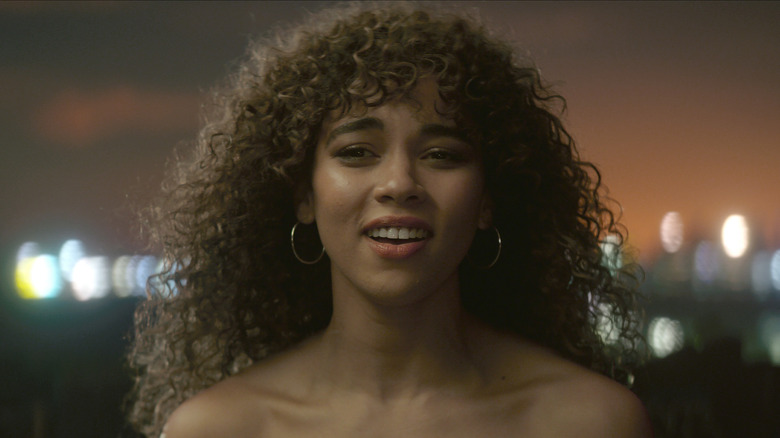 Netflix
While "Rent" is undoubtedly one of the biggest Broadway hits of all time, many of its fans may be unaware of the unique story behind its creator, Jonathan Larson. Though he could have been the next big thing for the stage musical scene, Larson tragically died of heart failure at the age of 36 before the first performance of his show.
However, his legacy has been immortalized in the directorial debut of another Broadway prodigy, "Hamilton" creator Lin-Manuel Miranda. In the Netflix biopic "Tick, Tick... BOOM!," Miranda showcases Larson's (Andrew Garfield) love of musicals and also his personal life, including his relationship with his girlfriend Susan (Alexandra Shipp).
As Shipp told Who What Wear, unlike the rest of the cast, she had no formal experience in Broadway shows. The performer admitted that her role in "Tick, Tick... BOOM!" was a bit daunting, but she also explained that it was an extremely meaningful process for her. "It was like a master class, and it was also like cramming for a test," the actor said.
Shipp had a lot to learn on the set of Tick, Tick... BOOM!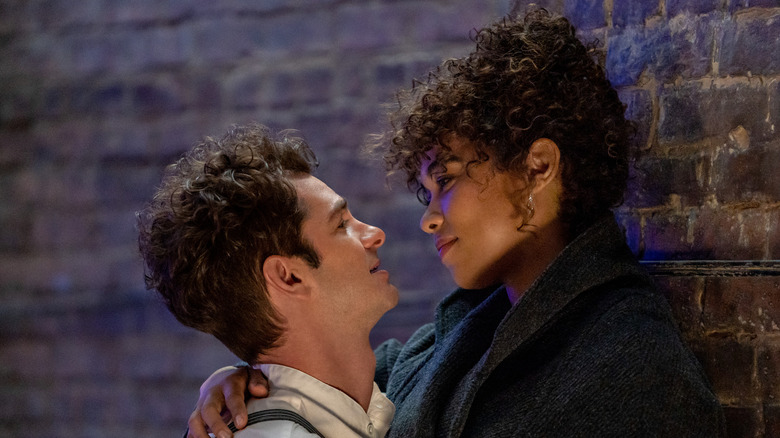 Macall Polay/Netflix
Though Alexandra Shipp lacked much of the Broadway training that other "Tick, Tick... BOOM!" cast members had, she pointed out that the production put her through her paces as far as getting up to speed. "I was not familiar with modern dance in any way, shape, or form, so learning about the people who revolutionized dance in the '80s and '90s was really fun," the performer explained.
Shipp also noted that Lin-Manuel Miranda knew how to get every ounce of performance out of the singers and actors on set. "Lin is great at showing off the physicality of theater," Shipp said. "You can tell that everyone in the cast is acting from head to toe, and I think that makes this feel theatrical in a time where people have been missing theater."
While her character wasn't involved in many of the songs in "Tick, Tick... BOOM," Shipp also mentioned that her duet with Vanessa Hudgens, who has been singing for years, was intimidating. However, what was initially a challenge for her eventually became an opportunity. "It was exciting for me to be occupying a space that was originally written for a white woman because it challenged me to come to a scene or song with my own energy, based on my own ancestry," the actor concluded.