Star Trek: Picard's Showrunner Addresses Elnor's Fate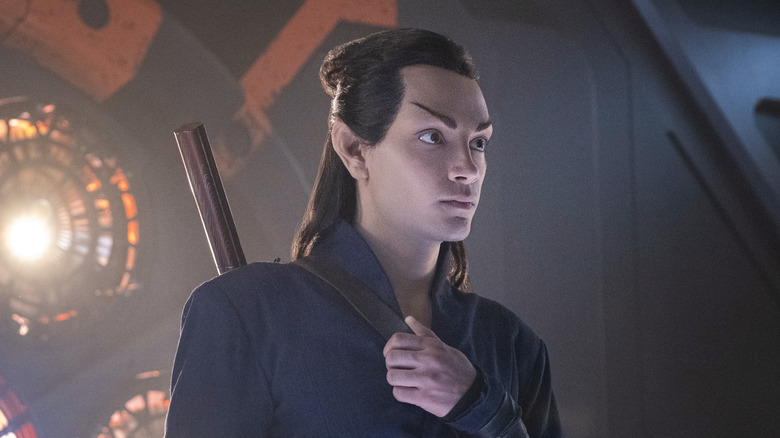 Trae Patton/CBS
It was likely a lingering question in the minds of many "Star Trek: Picard" fans. Or at least it was until now. In the run-up to the series finale, viewers watched as the ever-ruthless Borg took control of most Starfleet ships, destroying many of them in the process. Among those destroyed was the USS Excelsior, which, beyond being a ship that probably holds a lot of good guys, doesn't at first glance really have much in the way of significance for most viewers.
That is until you remember that one of the crew members onboard the Excelsior is Elnor (Evan Evagora), the young Romulan who first meets Jean-Luc Picard (Patrick Stewart) as a young boy. Years later, having been raised by the warrior nuns of Qowat Milot, Elnor joins in on the Admiral's quest to learn more about the origins of Soji Asha (Isa Briones) and why the Romulans want to kill her. 
Elnor later joins Starfleet in Season 2 and is described by Picard in a speech as the first "fully Romulan" recruit to Starfleet. He is assigned as an ensign to the Excelsior. This led the more perceptive viewers to worry for his fate after the Borg blow up the ship. One Twitter user, @pr83, asked, "What I want to know is, was Elnor on the Excelsior?" In reply, "Picard" showrunner Terry Matalas answered straightforwardly: "Elnor was not on the Excelsior."
Elnor has dodged death before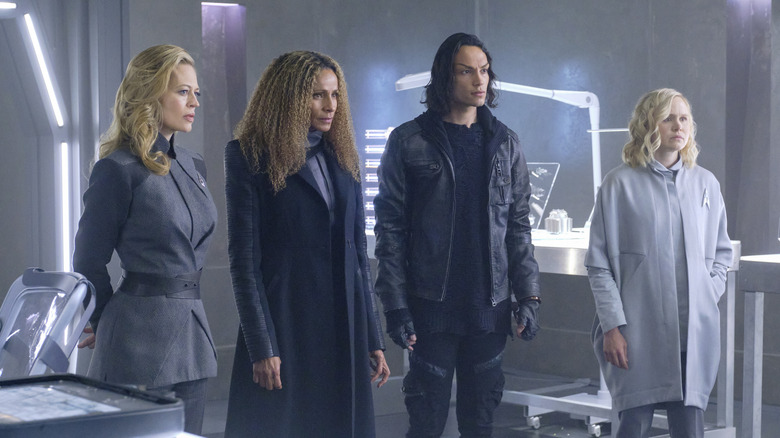 Trae Patton/Paramount+
This wouldn't be the first time that Elnor has managed to dodge death by dint of sheer circumstance. In Season 2, not long after he is assigned to the Excelsior, Elnor is with Picard, Seven of Nine (Jeri Ryan), Christ Rios (Santiago Cabrera), Raffi Musiker (Michelle Hurd), and Agnes Jurati (Alison Pill) after being sent into an alternate timeline. Elnor is killed there before the rest of the group is sent back in time to try to set their timeline right. In doing so, subsequent history is rewritten, and Elnor is never ultimately put in the position that led to his death.
Elnor doesn't make any appearances in Season 3 of "Picard," so it is understandable fans might have wondered if he met his demise. That said, it would have been rather anticlimactic to have a rather important character from previous seasons meet their death in the Excelsior's destruction. Though Terry Matalas didn't say exactly why Elnor wasn't aboard the Excelsior when it was destroyed by the Borg, his survival no doubt came as a relief to those who had grown fond of the character in the previous two seasons. And, of course, it opens the possibility for the character to be part of future spin-offs.