Actors With The Longest Gaps Between Movie Appearances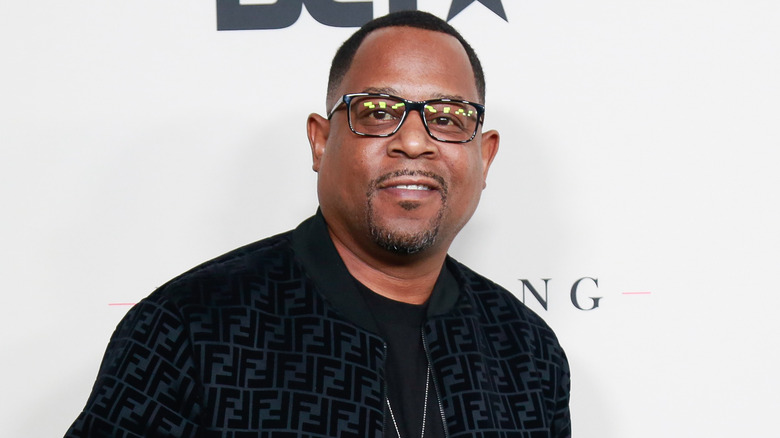 Liliane Lathan/Getty Images
According to the Guinness World Records, the actress with the longest career in films was Dercy Gonçalves, who made her screen debut in the 1943 Brazilian film "Samba in Berlin" and continued to appear in features and on television for the next 86 years until her final movie role in 2008. Not far behind her in terms of screen longevity was American actor Norman Lloyd, whose 73-year career began with Alfred Hitchcock's "Saboteur" in 1942 and continued until 2015's "Trainwreck" with Amy Schumer. It's important to note that for both actors, there were also substantial time gaps between movie roles (up to a decade, in Gonçalves' case).
Lengths of time between film roles are not uncommon for actors, whose stardom can be impacted by any number of factors, from age and health to movie trends and off-screen issues. However, some performers experienced unusually long stretches between screen roles, disappearing from audiences' view for years and in some cases, multiple decades. These performers include Golden Age stars, Hollywood legends, and even an amateur.  
Gloria Stuart (51 years)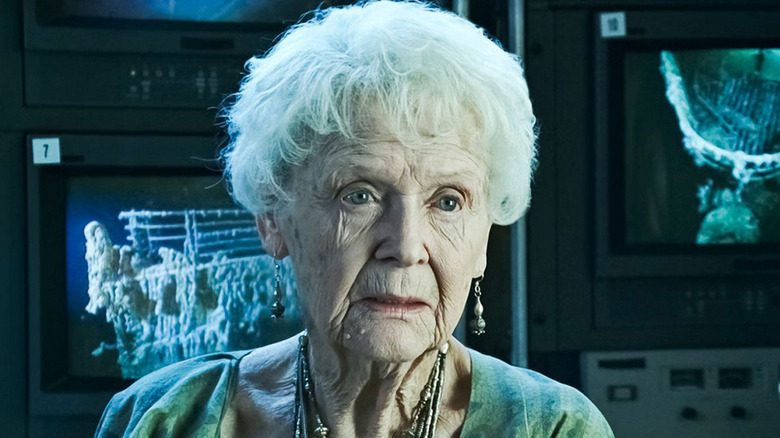 20th Century Fox/Paramount Pictures
Actress Gloria Stuart's tenure as a Hollywood leading lady in the 1930s was largely embodied by two classic Universal horror films: 1932's "The Old Dark House" with Boris Karloff and 1933's "The Invisible Man." She also had a number of ornamental roles in major features like "Rebecca of Sunnybrook Farm" with Shirley Temple and John Ford's "The Prisoner of Shark Island." Dissatisfied with the direction of her screen career, she quit acting in 1949. "I burned everything: my scripts, my stills, everything," she told the Chicago Tribune in 1997 (via The New York Times). She then embarked on a second and well-respected career as a print and fine artist whose work found placement in collections at the Metropolitan Museum in New York and the Victoria and Albert Museum in London.
Stuart made occasional returns to acting from the 1950s to the 1980s, most notably in cameos for Richard Benjamin's "My Favorite Year." In 1997, Stuart returned to national attention as the 101-year-old Rose Calvert in James Cameron's "Titanic," which marked her first substantial screen role in 51 years (her last film role prior to "Titanic" was a minor appearance 11 years prior in 1986's "Wildcats") Critical acclaim for her performance led to Golden Globe and Oscar nominations (she was the oldest nominee for the latter award as of 2022) and additional roles in films like "The Love Letter" and Wim Wenders' "Land of Plenty." After celebrating her 100th birthday on July 4, 2010, Stuart died of respiratory failure on September 26 of that year.
Tom Neyman (52 years)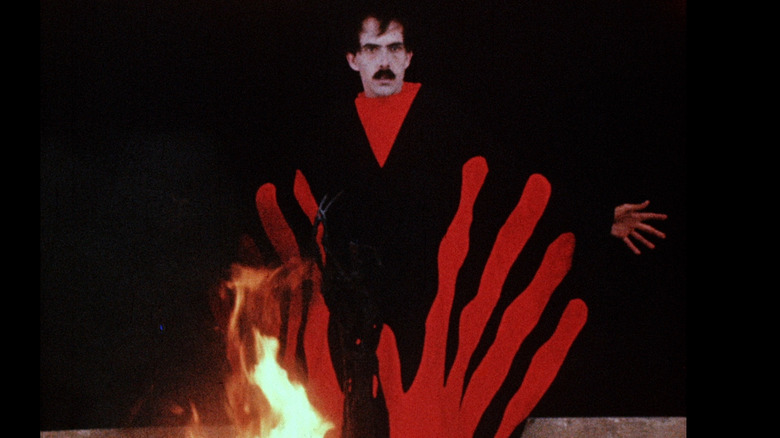 Sun City Films/Public Domain
El Paso, Texas-based insurance and fertilizer salesman Harold "Hal" Warren roped in a number of friends to help him realize his homemade horror project, the 1966 film "Manos: The Hands of Fate." Among those recruited by Warren was Tom Neyman, whose work as an artist led to him providing the sets, props, and costumes for them, all on his own dime. Neyman also played the film's beetle-browed cult leader, "The Master," while his daughter Jackey played the doomed little girl Debbie. The family's dog was even cast as the master's hellhound.
Warren's technical aptitude couldn't match his enthusiasm, and "Manos"—now widely regarded as one of the worst movies ever made—was laughed into obscurity until 1992, when the film was featured on "Mystery Science Theater 3000." The newfound exposure led to revival screenings and convention appearances for its surviving cast, which spurred Jackey Neyman (now Neyman-Jones) to launch a Kickstarter campaign for a sequel, "Manos Returns," with her father reprising his role as the Master. Both "Manos" movies represented Tom Neyman's entire film career, and the gap between appearances—52 years—represented what may have been one of the biggest, if not the biggest, gaps between films in movie history. Neyman died at the age of 80 on November 23, 2016.
Harold Russell (34 years)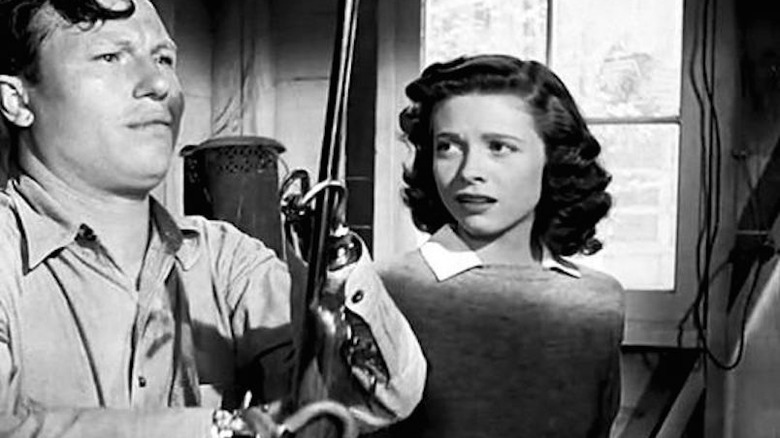 Keystone Features/Getty Images
For his moving performance as a disabled Navy veteran in the 1946 drama "The Best Years of Our Lives," which brought "aid and comfort to disabled veterans through the medium of motion pictures," Harold Russell won an honorary Oscar. Later in the same ceremony, Russell—a non-actor and real-life Army veteran who had lost both hands in a training accident—surprised industry observers by also winning the Oscar for Best Supporting Actor. Despite the surprise win, Russell turned down subsequent film role offers, telling reporters in 1954, "I decided to quit while I was ahead of the game" (via the New York Times) He instead served as head of AMVETS, a non-profit veterans' organization, and as vice-chairman of several presidential committees for the employment of the disabled.
After more than 34 away from screen acting, Russell appeared in 1980's "Inside Moves," a drama by director Richard Donner about the customers at a bar frequented by disabled people. Guest appearances on "China Beach" and "Trapper John, M.D." preceded his final movie role in the 1997 indie "Dogtown"; Russell, who made headlines in 1992 for selling his Best Supporting Actor Oscar to help pay for his wife's medical care, died at the age of 88 on January 29, 2002.
Terence Hill (21 years)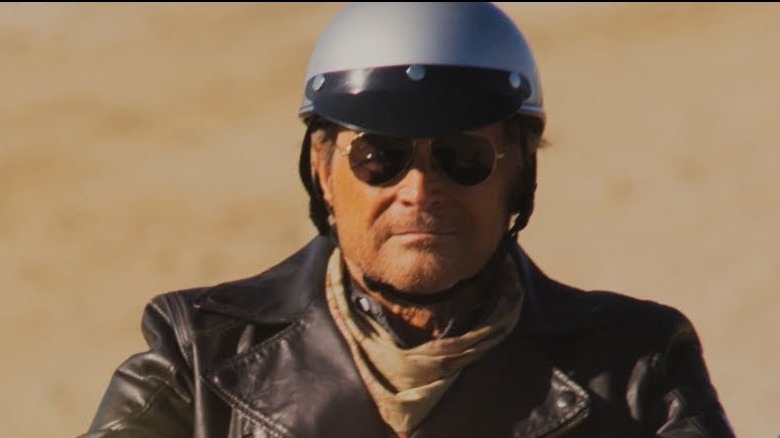 Paloma Productions
Though relatively unknown in the United States outside of cult movie fandom circles, Italian-German actor Terence Hill was among the most popular actors in European cinema and television from the late 1960s to the present. Born Mario Girotti, he was perhaps best known as the star of several spaghetti Westerns, including the comic "They Call Me Trinity," which teamed his work-averse gunfighter with a burly brawler played by Italian actor Bud Spencer (real name: Carlo Pedersoli). The pair subsequently co-starred in countless Westerns, crime films, and action comedies for more than three decades, all following the "Trinity" template of Hill getting the pair into trouble and Spencer solving it with his fists.
Hill added television to his long list of credits in the early 1990s but remained active in low-budget features until 1997's "Virtual Weapon," which paired him with American ex-boxer "Marvelous" Marvin Hagler. Three years later, he took on the title role in the well-loved Italian series "Don Matteo," and remained with the role for an impressive 22 years until leaving the show in 2022. His work on "Don Matteo" and other series took up much of his time in the 2000s, but in 2018, he returned to feature films for the first time in 21 years for "My Name Is Thomas." Hill starred in the gentle comedy-drama about a lone motorcyclist whose journey of self-discovery in the Spanish desert is interrupted by a free-spirited young woman (played by Veronica Bitto). Hill also served as director of the film, which he dedicated to Bud Spencer, who died in 2010.
James Cagney (20 years)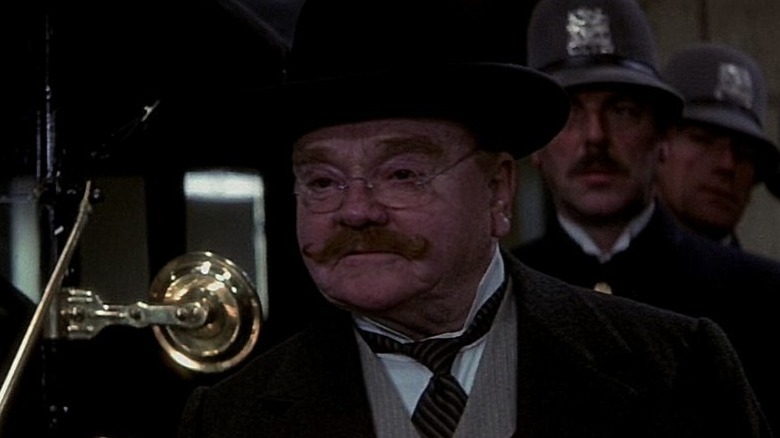 Paramount Pictures
One of the most versatile actors of Hollywood's Golden Age, James Cagney earned his star as a hot-headed tough guy in films like "The Public Enemy" and "Angels With Dirty Faces," which earned him the first of three Academy Award nominations. Cagney was adept at nearly every genre, including musicals like "Yankee Doodle Dandy," for which he won the Oscar in 1942, as well as Westerns, comedies, period dramas, and even Shakespearean adaptations like 1935's "A Midsummer Night's Dream." Cagney, who also served as the president of the Screen Actors Guild and co-head of his own production company, retired from acting after giving a bravura turn as a harried Coca-Cola executive in Billy Wilder's 1962 comedy "One, Two, Three."
He spent the next 20 years at his various farms on the East and West Coasts, where he pursued his interests in painting and horses, but a series of health setbacks, including a minor stroke, left him depressed. Concerned for his well-being, Cagney's caretakers suggested that he accept a small role in Milos Forman's 1981 period drama "Ragtime." His critically praised turn as real-life New York Police Commissioner Rhinelander Waldo marked his first screen role in two decades, and he made one last screen appearance in the 1984 TV movie "Terrible Joe Moran." Cagney died two years later at the age of 86 on March 30, 1986.
Nancy Olson (17 years)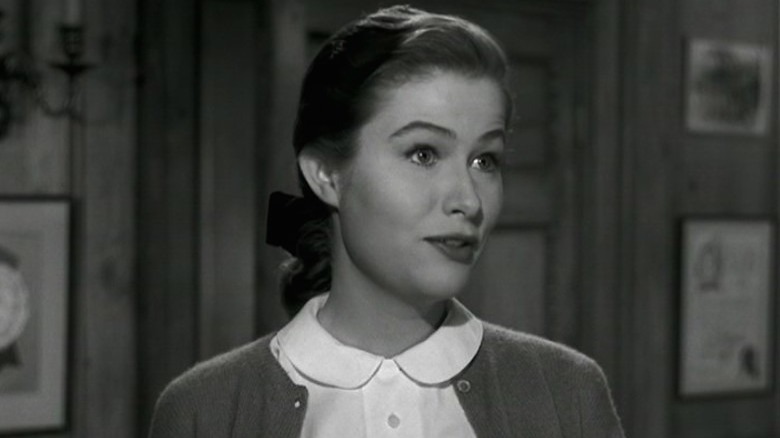 Paramount Pictures
Poised for movie stardom after an Oscar nomination for only her second film role, actress Nancy Olson instead turned her back on Hollywood in the mid-1950s to raise a family, though she continued to make sporadic appearances in features and on television for the next half-century. Olson enjoyed overnight fame as Betty Schaefer, a script reader and aspiring writer who fell for William Holden's doomed Joe Gillis in Billy Wilder's "Sunset Blvd." Olson netted one of the film's 11 nominations, but lost to Josephine Hull in "Harvey"; she continued to act in features, often opposite Holden but also John Wayne and Bing Crosby, but left the business to raise two daughters with her first husband, Oscar-winning lyricist Alan Jay Lerner.
The couple divorced in 1957, and Olson returned to acting with roles in several Disney features, including "The Absent-Minded Professor." But she continued to keep the film industry at arm's length. Olson appeared in just four films between 1974 and 1997, though she was busy on TV while raising a son with her second husband, Capitol Records executive Alan W. Livingston. She retired from acting in the mid-1980s but returned to Disney for a brief appearance in "Flubber," a 1997 remake of "Absent-Minded Professor." Her son, Christopher, managed to lure her back to the screen after a 17-year absence for a minor role in the raunchy 2014 comedy "Dumbbells," which he directed.
Roy Rogers (23 years)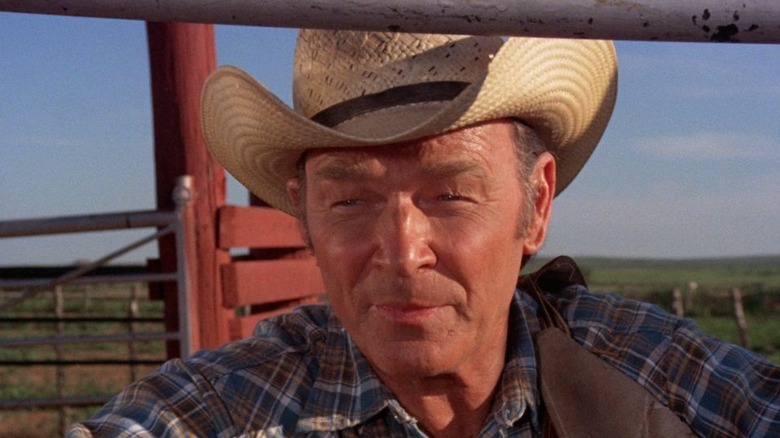 Penland Productions
A talented vocalist with the Western singing group the Sons of the Pioneers, Roy Rogers parlayed the group's popularity into an extraordinarily successful career as a singing cowboy hero on radio and television and in over 100 films, the majority of which also starred his wife, actress/singer Dale Evans, and faithful horse Trigger (the "Smartest Horse in the Movies"). The pair ruled Saturday afternoon matinees and Sunday night broadcasts from the 1940s to the 1960s while also enjoying numerous Top 20 singles on the Country charts. In the late 1960s, Rogers expanded his holdings by licensing his name to the Marriott Corporation, which rebranded a fast food chain as Roy Rogers restaurants and reaped a fortune through merchandising to a faithful young audience.
Despite his many business and entertainment ventures, movies remained Rogers' best-remembered medium. He was the most popular Western movie star in the United States for much of the decade between 1943 and 1953, after which he focused on his long-running eponymous television series. Rogers' final credited acting role for many years was 1952's "Son of Paleface," though he gave an uncredited cameo as himself in the 1959 Bob Hope comedy "Alias Jesse James."
Rogers spanned a 23-year gap in film appearances to star in "Mackintosh and T.J.," a 1975 drama that paired his itinerant ranch hand with a troubled teenager. It would be his final feature film role, though he continued to appear on series like "Wonder Woman" and joined Evans on nostalgic or religious programming in the 1980s. Rogers died of congestive heart failure at the age of 86 at his ranch in Apple Valley, California on July 6, 1986.
Harry Belafonte (12 years)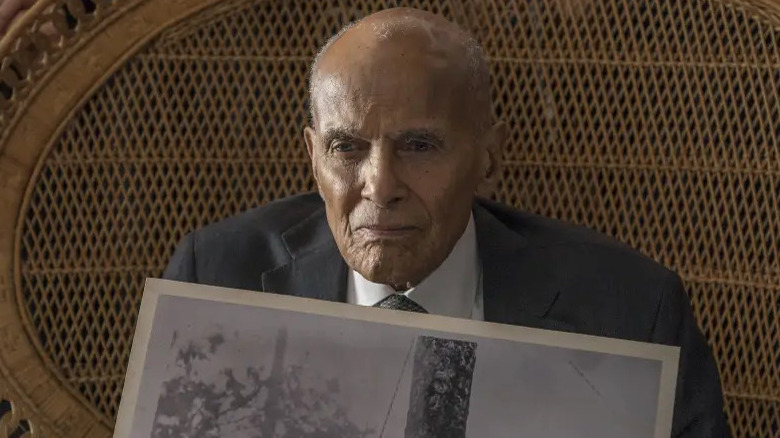 Focus Films
A beloved entertainer as well as a well-respected civil and humanitarian rights activist, Harry Belafonte's abundant charisma and popularity as a singer led to film and television roles beginning in the early 1950s. Though not as prolific a film actor as a recording artist or live performer, Belafonte's screen roles included the powerful 1959 noir thriller "Odds Against Tomorrow", Robert Altman's 1996 drama "Kansas City," and Emilio Estevez's "Bobby," about the assassination of Robert F. Kennedy, from 2006. The latter marked his last feature film role for more than a decade.
However, in 2018, Spike Lee tapped the 91-year-old Belafonte to essentially play himself—a civil rights activist—in his Oscar-winning drama "BlacKkKlansman." Two years later, he was the focus of a documentary, "The Sit-In: Harry Belafonte Hosts the Tonight Show," which examined his week-long stint on the talk show in 1968, during which he featured Dr. Martin Luther King, Jr. and Robert F. Kennedy as guests. An EGOT winner with three Grammys, an Emmy, a Tony, and an honorary Oscar among his many laurels and achievements, Belafonte died of congestive heart failure at the age of 96 on April 25, 2023.
Sophia Loren (11 years)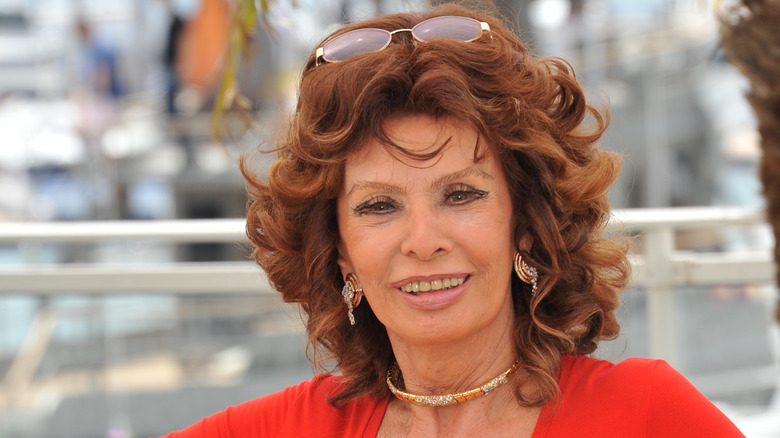 Featureflash Photo Agency/Shutterstock
A radiant beauty as well as a gifted actress who excelled in nearly every genre, Sophia Loren was one of international cinema's top box office draws from the early 1960s to the mid-1970s. She rose from ornamental roles in costume dramas in her native Italy to earthy, romantic types in European and Hollywood features like "Houseboat" and "El Cid." However, a powerful turn as an Italian prisoner of war in 1960's "Two Women" not only earned her an Academy Award but also led to starring roles in major American and Italian features like "Arabesque" and "A Special Day," and a slew of awards, including an honorary Oscar and five Golden Globes.
Loren stepped away from feature films in 1979 and focused her attention on her family while also remaining sporadically active in TV movies, including the 1980 biopic "Sophia Loren: Her Own Story," for which he played herself and her own mother. After an 11-year absence, Loren returned to feature films in 1990 with "Saturday, Sunday and Monday," a comedy from arthouse filmmaker Lina Wertmüller about a woman (Sophia Loren) who used her cooking talents to reawaken her husband's interest in her. She soon returned to steady work in features like Robert Altman's "Prêt-à-Porter," "Grumpier Old Men," and "Nine," and scored a personal triumph in her 8th decade with 2020's "The Life Ahead." The drama, about a Holocaust survivor who takes in a Senegalese refugee, earned Loren her seventh David di Donatello Award from the Academy of Italian Cinema.
Audrey Hepburn (9 years)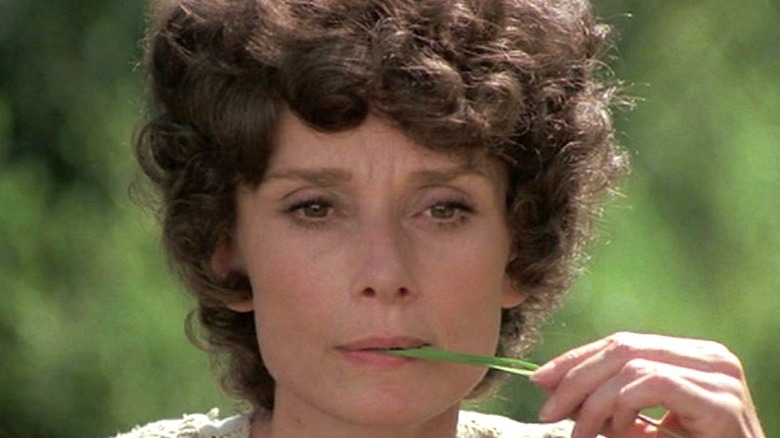 Columbia Pictures
Audrey Hepburn epitomized class, charm, and style in a string of memorable Hollywood features, from her 1953 debut in "Roman Holiday" to "Sabrina," "Breakfast at Tiffany's," and "My Fair Lady." But after completing work on the 1967 thriller "Wait Until Dark"—a grueling shoot thanks both to the film's dark story and Hepburn's crumbling marriage to its producer, actor Mel Ferrer—Hepburn retired from acting to focus on her family.
Nine years would pass before Hepburn returned to moviemaking with 1976's "Robin and Marian." The adventure-romance, directed by "Superman II" helmer Richard Lester, paired her with Sean Connery as an older Robin Hood and Maid Marian who reunited after decades of separation. It netted positive reviews for the considerable chemistry between the two leads. Hepburn only made three more films and a TV movie in the ensuing decades, preferring instead to focus on her new role as a goodwill ambassador for UNICEF. Hepburn, who died of cancer at the age of 63 on January 20, 1993, was posthumously honored for her humanitarian work that same year with the Jean Hersholt Award from the Academy of Motion Picture Arts and Sciences.
Sean Connery (9 years)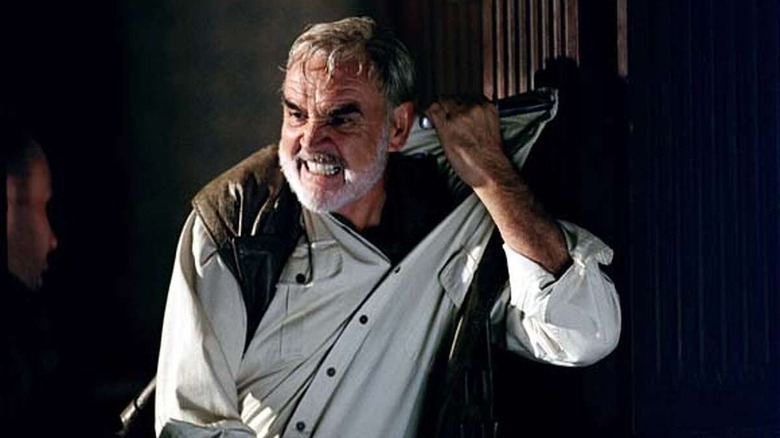 20th Century Fox
The factors that contributed to Sir Sean Connery's retirement from acting in 2006 have been chronicled on numerous occasions, but suffice it to say that a combination of stressors led him to step away from his five-decade career. The former James Bond had enjoyed a run of successes in the '80s and '90s following his Oscar win for "The Untouchables" in 1987, but hits like "Indiana Jones and the Last Crusade" and "The Hunt for Red October" gave way to mediocre projects like the 1998 "Avengers," "Entrapment," and "Finding Forrester." His final screen adventure, "The League of Extraordinary Gentlemen," was such a troubled project, plagued by clashes with director Stephen Norrington and extensive editing, that Connery opted to retire rather than face a second scenario of that nature.
Connery remained off-screen for the remainder of his life, turning down opportunities to play Gandalf in the "Lord of the Rings" trilogy and Albus Dumbledore in the "Harry Potter" film series. He did lend his voice to two projects: a 2012 British animated film called "Sir Billi" (also known as "Guardian of the Highlands") and "Ever to Excel," a 2012 documentary about Scotland's University of St. Andrews released to celebrate its 600th anniversary. Following a long period of illness, Connery died at the age of 90 of pneumonia and cardiopulmonary failure at his home in Nassau in the Bahamas on October 31, 2020.
Faye Dunaway (8 years)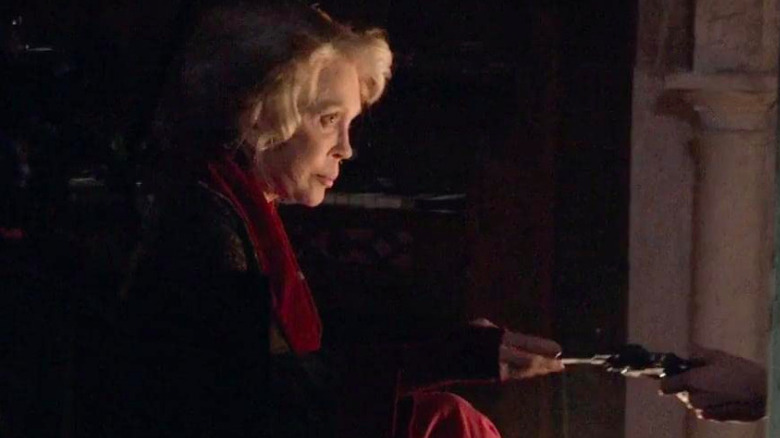 STX Entertainment
Oscar winner Faye Dunaway was among the busiest and most acclaimed leading actresses of the 1970s, amassing appearances in some of the decade's best films, including "Chinatown," "Network," and "Three Days of the Condor," as well as crowd-pleasing titles like "The Towering Inferno" and "The Three Musketeers." But an over-amped turn as actress Joan Crawford in 1981's "Mommie Dearest" and a slew of ill-advised flops ("Supergirl") as well as the unfortunate industry bias against actresses of a certain age torpedoed Dunaway's film work for much of the '80s and '90s. Dunaway found more rewarding work on television, including Emmy and Golden Globe wins for an episode of "Columbo" and the 1999 TV movie "Gia," but her film appearances were reduced to rarely seen features in the 2010s.
Dunaway made four films in 2009 alone, including two films in Poland and two obscure low-budget features, before taking a lengthy hiatus from big-screen appearances. Though she appeared in a 2010 TV movie, "A Family Thanksgiving," Dunaway would not return to moviemaking until 2017, when she appeared in three films. The most widely seen of these was "The Bye Bye Man," a "Candyman"-styled chiller with Doug Jones as the titular supernatural force and Dunaway in a glorified cameo as a woman who knows about his secret. Though largely panned, "Bye Bye Man" got a wide release and turned a profit, which is more than can be said for Dunaway's other 2017 films: the faith-based drama "The Case for Christ" and "Inconceivable," a limp thriller with Nicolas Cage and Gina Gershon. Both drifted out of circulation shortly after release.
Martin Lawrence (8 years)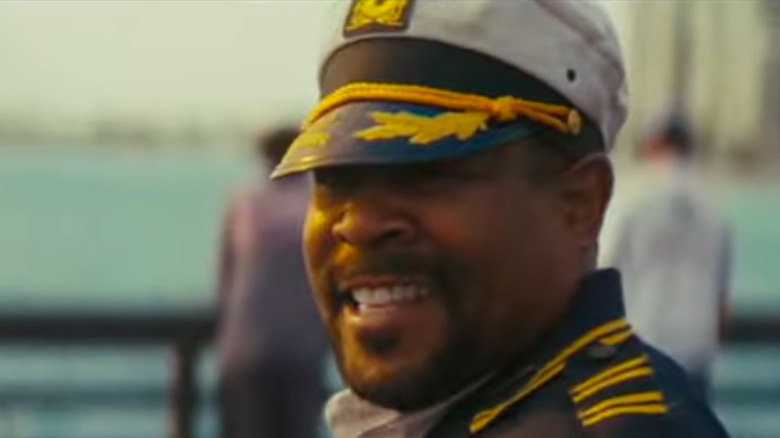 Iconoclast/SPK Pictures
Martin Lawrence's film career has ebbed and flowed numerous times over the past three decades: the comedian-turned-actor began with minor but memorable turns in Spike Lee's "Do the Right Thing" and "Boomerang," before the success of his sitcom "Martin" propelled him to leading man status. He parlayed his newfound fame with a blockbuster hit opposite Will Smith in 1995's "Bad Boys," but stumbled with solo efforts like "Nothing to Lose." In 2000, he found his groove again with "Big Momma's House," which preceded the inevitable "Bad Boys II" and lightweight material like the Disney comedies "Wild Hogs" and "College Roadtrip."
Lawrence paused his feature film career in 2011 after returning to the "Big Momma"-verse a third time for "Like Father, Like Son." The film netted $82 million—a substantial box office harvest, but below the totals for the two previous films. Though he had been busy with a 2016 standup special and the short-lived "Partners," which teamed him with Kelsey Grammer, Lawrence waited seven years until making his next feature film appearance as an addled dolphin cruise captain in Harmony Korine's gleefully weird "The Beach Bum." A minor critical success, it was quickly eclipsed by his next film, "Bad Boys for Life," in 2020, which returned Lawrence—however briefly—to his old hit-making days. Another two years would pass before his next picture, the thriller "Mindcage," which went largely unseen in 2022.
Barbra Streisand (7 years)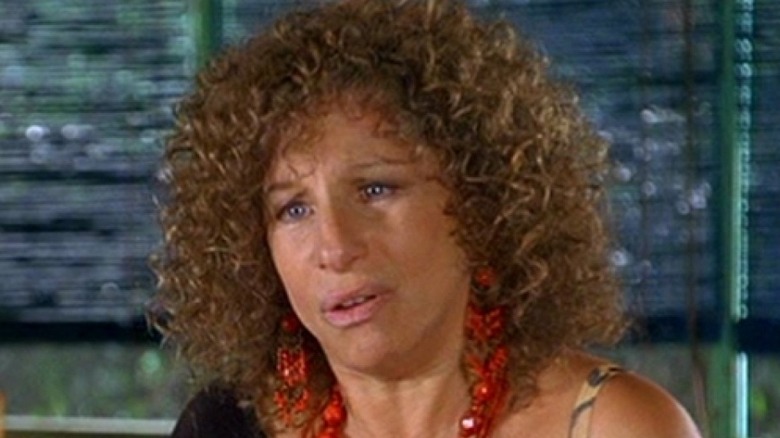 Universal Pictures/DreamWorks Pictures
After capturing Grammy Awards and a Tony nomination for her storied career as a singer and Broadway star, Barbra Streisand set her sights on the motion picture industry. She enjoyed immediate success with her feature film debut in 1969's "Funny Girl," which earned her an Oscar and Golden Globe (yes, she's an EGOT award holder, having earned Emmys in 1965 and a special Tony in 1970). The glory years of Streisand's acting career came in the 1970s with hits like "What's Up, Doc?" and "The Way We Were"; '80s efforts like "The Main Event" and "Yentl," which marked her directorial debut, generated mixed results from audiences and critics.
By the 1990s, Streisand's screen efforts were often years in the making: "The Prince of Tides" and "The Mirror Has Two Faces" were released a half-decade apart, and the latter was her last motion picture appearance for 7 years. However, she returned to comedy and box office gold with 2004's "Meet the Fockers," for which she partnered with Dustin Hoffman to play Ben Stiller's overbearing parents. Though critically panned, the film made over $500 million worldwide and was followed by a third film, "Little Fockers," again with Streisand as Roz Focker. She made one additional comedy, "The Guilt Trip," which underperformed upon its release in 2012, and has since focused largely on her music, though rumors of acting and directing roles have surfaced in the ensuing decade.