The Real Reason Sophia Loren Quit Acting In The '80s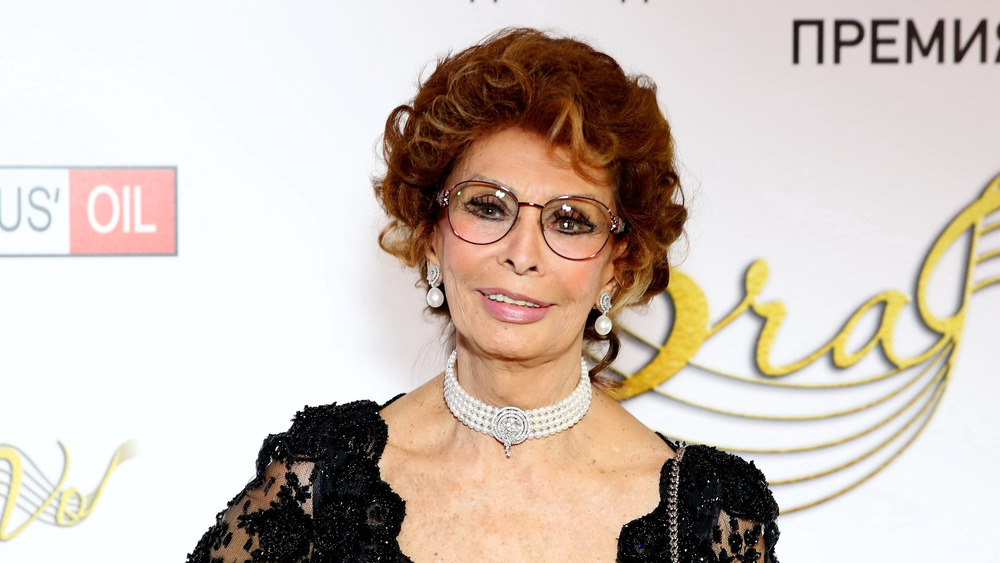 Epsilon/Getty Images
Actress Sophia Loren was once one of the most high-profile and highly acclaimed talents in cinema. After beginning her career in the 1950s with roles in Italian dramas and American productions like Aida and The Gold of Naples, the classic Hollywood starlet often appeared in multiple projects a year at the height of her decades-long career. 
In the process, she amassed not only a notable resume with leading roles in A Special Day, Two Women, and Yesterday, Today and Tomorrow but a significant number of accolades. Among them are Grammy and BAFTA awards, several Golden Globes, and two Oscars, including her 1962 best actress win for La ciociara, which earned her the distinction of being the first actor to win an Academy Award for a foreign language film. But by the 1980s, Loren's appearances on the big screen had become increasingly rare. After roles in 16 different movies across the 70s, the actress appeared in just five films between 1980 and 1989. By the 2000s, Loren's constant and powerhouse presence in cinema had nearly vanished. 
Now, in an interview with The New York Times for the Netflix drama The Life Ahead, the actress has opened up about why she chose like other actors to simply quit working. According to Loren, it was all about wanting "to know more about my family." 
"At the time, I asked myself, 'What do you want from life, Sophia?'" the star told the NYT. "I said, 'I want a nice family,' which I had. 'I want two children,' which I had. But I never see them. So I said to myself, 'From now on, maybe I will slow down a little bit.'" 
While audiences missed Loren's cinematic presence, she could be fully present for her family, including sons Carlo Ponti Jr. and Edoardo Ponti, the actress said. "I stopped making films for a long time but was very happy because I saw my children grow up, get married, and have their own children."
Loren's new Netflix drama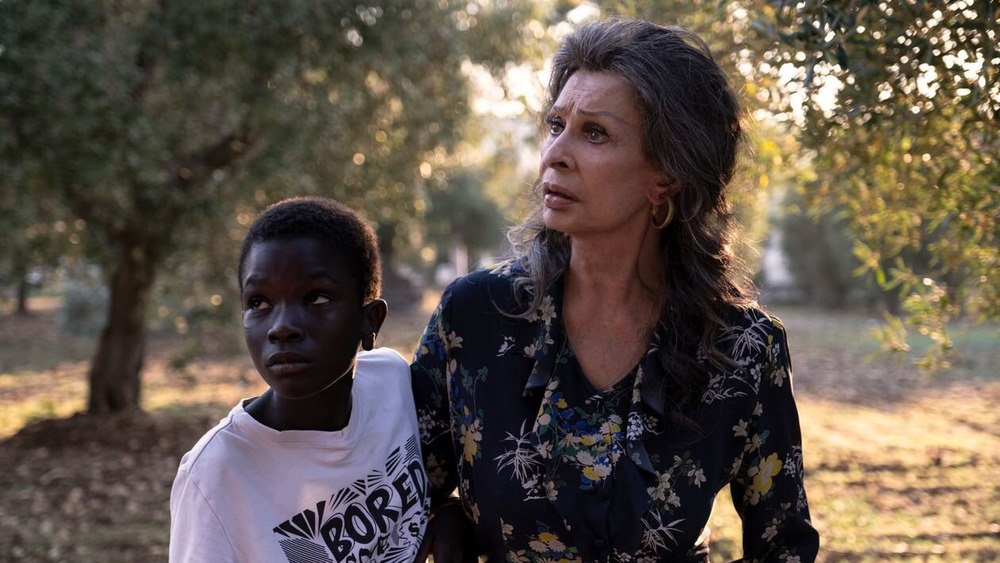 Netflix
The Life Ahead is Loren's first film in more than a decade, following 2009's Nine. It also marks her first screen appearance since the 2010 TV movie My House Is Full of Mirrors. And while Loren stepped away from her life on the big screen for her family, her family has brought her back to movies in a fitting turn. 
Based on Romain Gary's The Life Before Us, the Netflix drama stars Loren as Madame Rosa, an Italian Holocaust survivor and former sex worker who cares for the children of other sex workers, eventually taking in and becoming close with the young Momo (Ibrahima Gueye), a Senegalese orphan. The Italian-language film has a 94% approval rating on Rotten Tomatoes and has already earned Loren some serious Oscars buzz "in a rare gilded showcase," according to Variety critic Guy Lodge, that's "a sentimental yet satisfying labor of love" per The Hollywood Reporter's David Rooney. 
While wildly welcomed by critics, audiences, and long-time fans alike, Loren's noteworthy appearance was the result of her son and The Life Ahead's director, Edoardo Ponti. Loren's third collaboration with her son, the actress told The New York Times that her return to the screen after a decade alongside him was, in part, because both share a perfectionist streak. 
"Edoardo gives me security. He also never gives up until I give him my very best. He doesn't settle for anything less than that, and he knows exactly what buttons to push to get something out of me," Loren said. "When Edoardo says 'This is it' after we film a scene, I know that my performance is exactly what he was waiting for. That's a wonderful feeling for an actress because you are sure of what you're doing." 
The Life Ahead begins streaming on Netflix on November 16.