Breaking Bad: John De Lancie's Role As Donald Margolis Allowed Him To Relax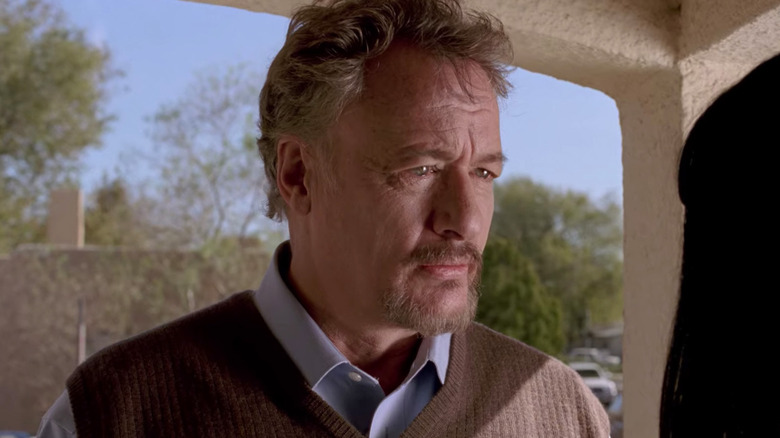 AMC
"Breaking Bad" and its prequel series "Better Call Saul" are considered some of the best television of the 21st century, and for good reason. They're the kinds of shows that are so thoughtfully written and produced that fans are still analyzing them years later. Actors and writers involved with the show fuel this by giving their insights into the show, like when Lavelle Crawford explained why Huell flipped so fast, or when Betsy Brandt explained why Marie is an X-ray technician.
One of the show's minor but important characters is Donald Margolis, the air traffic controller and father of Jane (Krysten Ritter), Jesse Pinkman's (Aaron Paul) girlfriend in Season 2, and the one who causes the Wayfarer 515 crash after his daughter overdosed. Margolis is played by character actor John de Lancie, who to many is best known as Q, the extra-dimensional being who repeatedly challenges Picard (Patrick Stewart) on "Star Trek: The Next Generation," "Star Trek: Picard," and various other "Star Trek" series.
While discussing Q with Variety, de Lancie was asked about Donald Margolis and whether he'd be receptive to playing the character again. De Lancie replied that he enjoyed playing Donald because the character is more understated and soft-spoken. "Through my career, I was always hired to play the very aggressive, wordsmith-y sort of character, which ironically is difficult for me because I just tend to work seemingly twice as hard as anybody else," de Lancie explained. "That character allowed me to just relax a little bit, and to just feel, as opposed to trying to dominate or bulldoze."
Donald Margolis is a lot different than John de Lancie's usual roles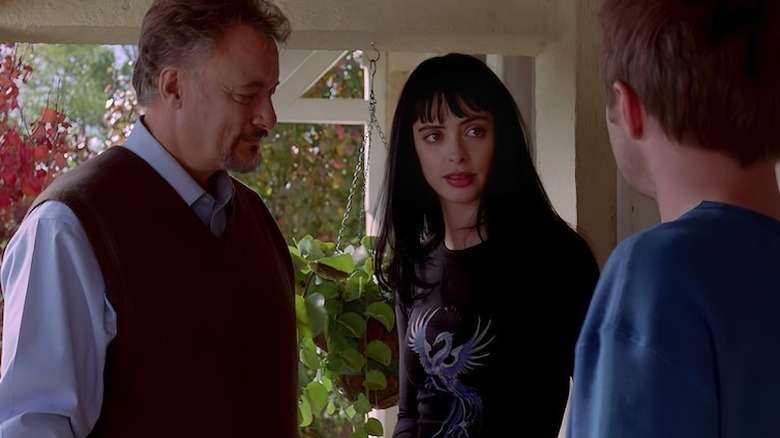 AMC
John de Lancie isn't far off when he characterized most of his roles as verbose. Besides Donald Margolis and Q, one of his most well-known roles is Discord in "My Little Pony: Friendship Is Magic," a similarly mischievous character who speaks with a distinct style, like using few contractions. Otherwise, de Lancie has made numerous appearances in movies and on TV shows, both on camera and voiceover. Some of his other notable characters include the competent but untrustworthy Colonel Frank Simmons on "Stargate SG1," CIA Agent Allen Shapiro on "Torchwood," and the psychic Eugene Bradford on "Days of Our Lives."
Currently, de Lancie has 186 acting credits on his resume. What's particularly impressive about de Lancie's career is that he's overcome dyslexia, which is definitely a challenge for any actor who needs to memorize scripts, but particularly one who tends to get roles with heavy dialogue like de Lancie. He first discovered his acting talent when he was cast in the lead role of a high school production of "Henry V." As he explained to The Roanoke Times, he learned the role even though he struggled mightily with reading. After the performance, an audience member took his father aside and told him to encourage his son to pursue acting because he had a flair for it.