Breaking Bad's Lavell Crawford Explains Why Huell Flipped So Fast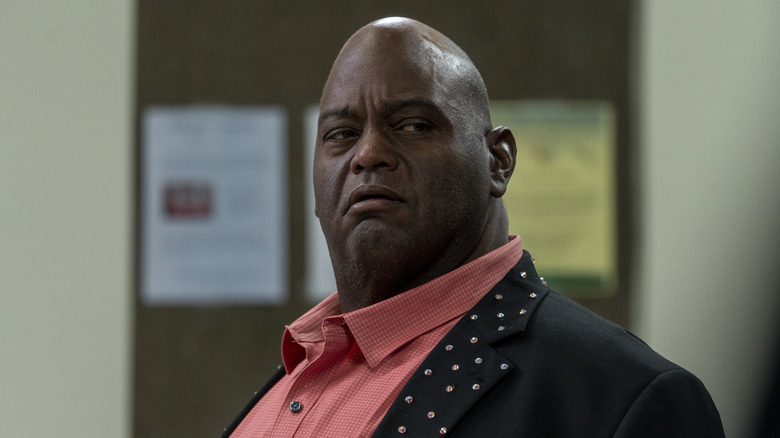 Greg Lewis/AMC/Sony Pictures Television
Like many great crime drama series, "Breaking Bad" built out its world by filling it with charming, compelling side characters. What's more, over the years, these characters were layered out and given more depth, adding reasons for viewers to root for them and be invested in their fates.
Huell Babineaux (Lavell Crawford) is just one such example. Though he was initially introduced as Saul Goodman's (Bob Odenkirk) bodyguard and enforcer in "Breaking Bad," the character made a return in "Better Call Saul" that helped to flesh out his backstory and how he fell into working in this dubious role for Jimmy McGill/Saul.
Though the character actually began as someone who is employed on the right side of the law, Crawford thinks he understands how and why it was so easy for Huell to flip that switch and go to the other side. "I always thought of [my character] as funny," the actor told Rolling Stone."Because I was a security guard, but I was that security guard that wasn't really gonna protect nobody unless there was someone for him to beat up, you know? They have you start doing things on a smaller scale, and you start thinking you're the man."
Crawford thinks Huell is the kind of guy that can go either way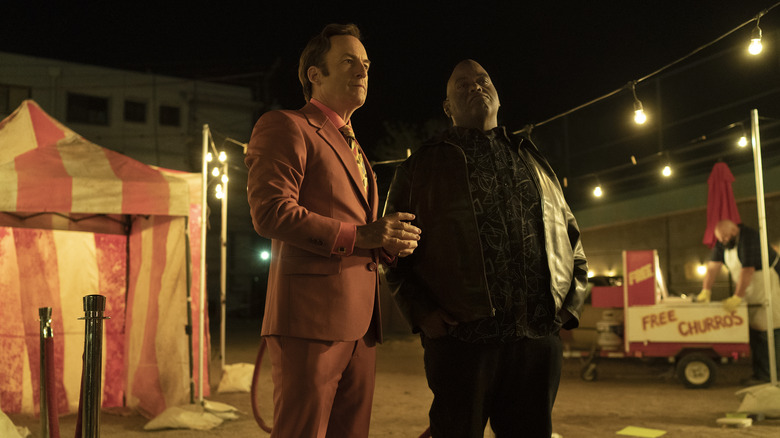 Warrick Page/AMC/Sony Pictures Television
Being that many characters that get into security are those who couldn't make the cut into law enforcement or those who wish to have a certain degree of power over others, Lavell Crawford's assertion of his "Breaking Bad" and "Better Call Saul" character ultimately makes a lot of sense. Still, the performer thinks Saul's charisma helped to give Huell that final little push into the dark side.
"Saul's a charmer. He can talk you into things; he can make it make sense so you think you're doing the right thing," Crawford explained. "Then things happen, like last season, when Ted Beneke broke his neck, and we're thinking, 'Holy crap, man, we in some crap now!'"
The actor went on to explain that since Huell sort of got conned into a lot of stuff that was way over his head, his capricious nature made it easy for him to go back the other way when the walls were closing in. "By the time you look up, you're doing crazy stuff. But it's like, 'I'm just doing my job,'" the actor said. "Once the gig is up, though, I'm like, 'Oh man, this is crazy. I ain't going to jail for these sons of bi***es! I'll tell you anything you need to know!'"