Love Is Blind: Who Did Paul Date After Splitting From Micah?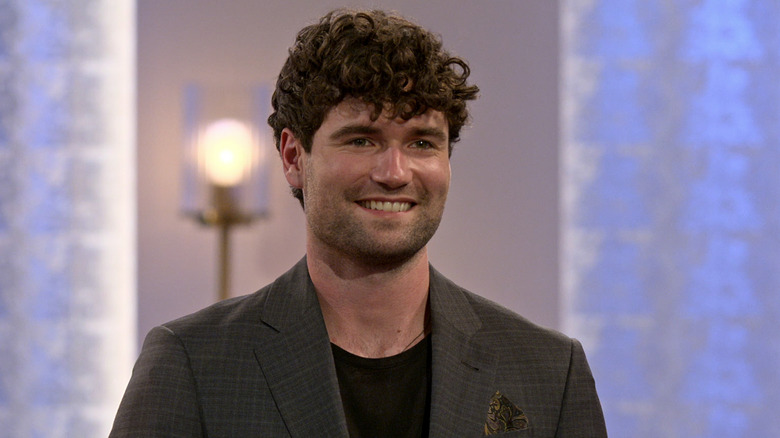 Netflix
As "Love is Blind" fans very well know, only one couple didn't say yes at the altar in the Season 4 finale: Micah and Paul. Paul was the one to say no, with Micah revealing after the fact that she would've said yes. In a post-altar interview in the episode, Paul said that one of the main reasons he said no was because he couldn't see Micah as a mother — a topic that was discussed heavily at the reunion, ultimately leading host Vanessa Lachey to send Paul flowers after grilling him about the comment.
Since the reunion, Paul has continued giving interviews about his time on the show, as well as what his dating life has been like since wrapping up "Love is Blind." In one interview with E! News, Paul even revealed that he dated someone else from the pods after breaking up with Micah (with whom he briefly got back together after their split at the altar). In the interview, Paul said, "There was another girl, Wendi [Kong], the aerospace engineer. I talked to her a lot. I had an insane connection with her."
However, just like with Micah, things ultimately didn't work out — although for a very different reason.
Paul says he and Wendi had too much in common to work out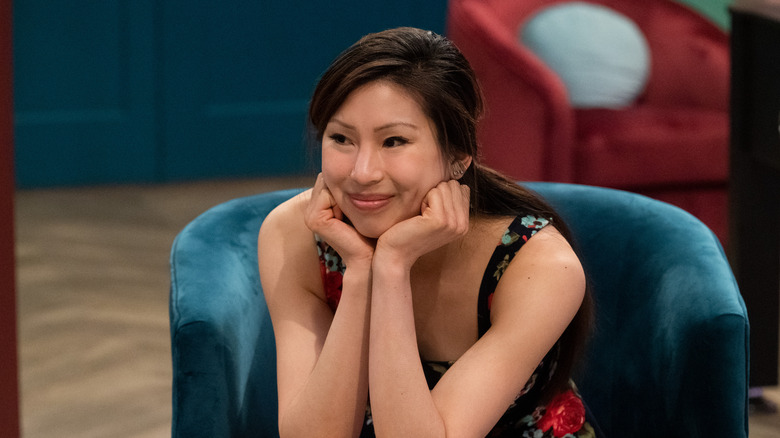 Monty Brinton/Netflix
During the E! News interview, Paul explained why things didn't work out with Wendi, who he says he went on dates with but that they were never exclusive. Interestingly, it came down to the two having a bit too much in common. Paul said, "It's almost too much. I like myself, but I don't know if I like myself that much that I want to marry myself. We were really similar."
Like Paul, Wendi also got engaged in the pods to another contestant, Jimmy Forde. After not being picked to be featured on the show (or to go on the Mexico vacation), Wendi and Jimmy dated for about three months before breaking up. Wendi told Netflix's Tudum, "[Being outside the pods] revealed to me aspects I didn't need to know I needed in a partner." Wendi added that she is grateful for her time on the show, especially as it showed her just how much she values emotional connection.
Paul, too, is grateful for what he learned from the show. He told E! News, "It clarified for me exactly what I'm looking for and what I can tolerate and what is vital in a relationship and what cannot exist in a relationship. You need admiration. You cannot have any degree of contempt. For me personally, I need somebody that I see my best self reflected in them and I want to be that for them."