Grey's Anatomy: Who Is The Newest Recurring Character Sam Sutton?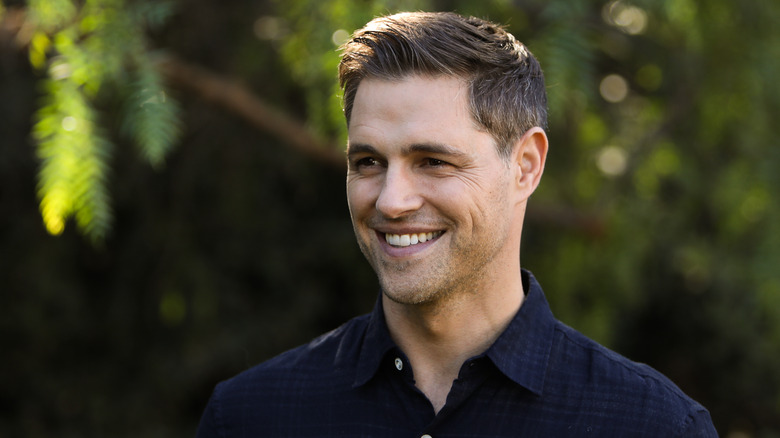 Paul Archuleta/Getty Images
New characters pop up on "Grey's Anatomy" all the time as doctors and patients alike move in and out of Grey Sloan Memorial Hospital (née Seattle Grace), and now, Sam Page is joining the sprawling ensemble cast as Sam Sutton. Making his debut during the May 4 episode, titled "Come Fly With Me," Page is, apparently, playing a patient with some pretty severe injuries. According to the character description provided by ABC (and first exclusively reported by Variety), Sutton is "an Air Force pilot who is seriously injured in a base-jumping accident. Although he's coping with trauma, he somehow maintains his sense of humor and charm." Variety also reports that this will be a recurring role for Page.
The way this will tie into the current narrative of "Grey's Anatomy" will apparently concern orthopedic surgeon Dr. Atticus "Link" Lincoln, played by Chris Carmack. Early episode descriptions say that Link is dealing "with his own self-doubt as he preps for a massive surgery," so it stands to reason that Sutton's base jumping accident would be an enormous undertaking for Link.
Where have you seen Sam Page before?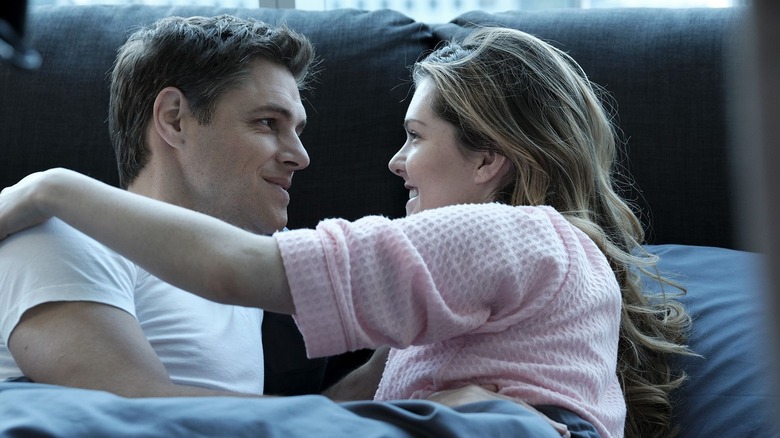 Freeform
If you're wondering where else you've seen Sam Page before, it was probably on a major prestige TV drama, a soapy teen drama, or a fluffy, delightful Freeform series. From 2008 to 2012 and across nine episodes, Page played Greg Harris, the abusive husband to Christina Hendricks' Joan Holloway, on "Mad Men" — so while this was a great start for the actor, it didn't exactly endear him to audiences.
During his tenure on "Mad Men," Page also played the recurring role of Professor Colin Forrester — a love interest for Serena van der Woodsen (Blake Lively) on "Gossip Girl" and showed up in nine episodes of "Switched at Birth." His most recent high-profile role, though, was as Richard Hunter in the Freeform original series "The Bold Type." A high-ranking executive at Safford Publishing, which owns the women's lifestyle magazine "Scarlet," Richard falls in love with "Scarlet" assistant turned stylist Sutton Brady ("The White Lotus" standout Meghann Fahy), and the two ultimately get married. Though they briefly split when they can't agree whether or not they want to have children, Richard and Sutton do end up together and get their happy ending. Now, with his recurring spot on "Grey's Anatomy," Page will earn even more fans.
"Grey's Anatomy" airs on Thursday nights at 9 P.M. EST on ABC.