Sweet Tooth Narrator James Brolin Was Never Allowed To Read The Full Script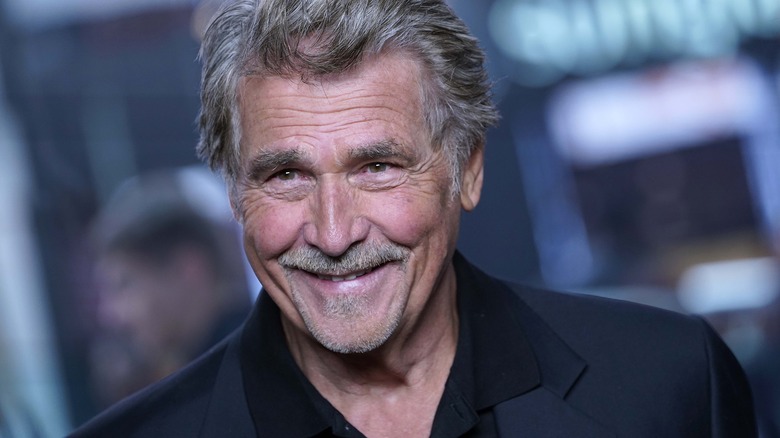 John Lamparski/Getty Images
After a two-year absence, fans of the Netflix fantasy drama "Sweet Tooth" were thrilled to see the entire Season 2 on the streaming platform April 27. When we left Gus (Christian Convery) at the end of the first season, he and the other hybrid children were scheming up a way to get out of the cell they'd been imprisoned in, with the decision made that the Chipmunk child would burrow out to find keys. At the same time, Tommy "Big Man" Jepperd (Nonso Anozie) woke up to find Aimee (Dania Ramirez) informing him that they were going to rescue the hybrids.
Introducing the new season is the familiar voice of James Brolin, who begins by telling viewers that this is "a story about the last men. The ones who tried to hurt us and the ones who tried to help." While he reads the story with sincerity, he surprisingly had no idea of the context behind what he was narrating. When he was asked by ScreenRant what it was like when he got the scripts, he admitted, "I was never allowed to read a script or a breakdown. I would get the lines I was doing the night before and print them out and get to look at them the night before."
He reads his lines different ways and lets the directors pick their favorite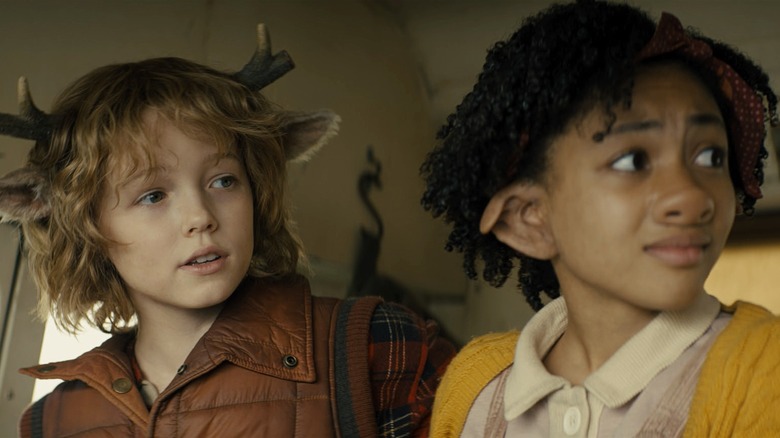 Netflix
Despite viewers feeling that his words were entwined with the story and that he had inside information to the future that others didn't, James Brolin admits that he was just making it up as he went along. "I'm surprised that they always had me winging it, and they would not tell me where it was going, and what I was doing," he told ScreenRant. "They would show me what I was talking about, but just that 20-second clip."
Executive Producer Robert Downey Jr. got Brolin onboard for "Sweet Tooth." As the veteran actor explained, "Downey said, 'I want you, you're the guy we hear in our ear, and I have no other choice.'" Despite having a film and television career that began in 1961, Brolin only recently got into voiceover work, first with "Sweet Tooth," and then "Lightyear." Because he didn't know exactly what was happening in the episode beforehand, he would read each of his lines several times, and then let the director decide which delivery worked best. "It's awful when an actor is a director too, because I have gone, 'Oh, they picked the wrong one!'" he joked.