Better Call Saul Season 4 Teaser Takes Us To Los Pollos Hermanos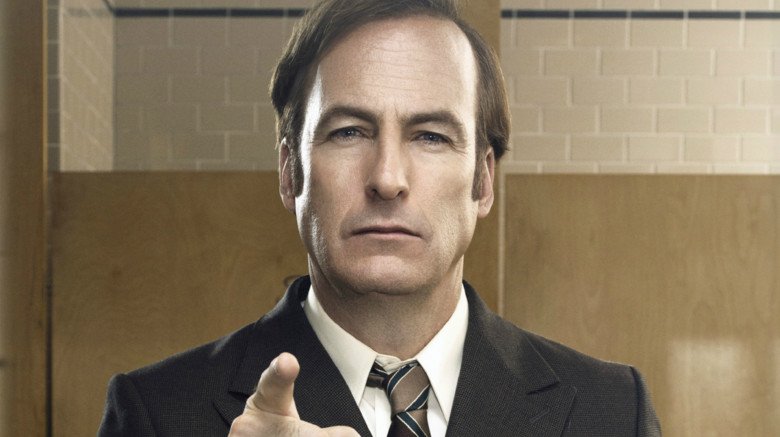 AMC
Contains spoilers for Better Call Saul season 3
To get out of a sticky situation, Saul Goodman's the guy to call. But whatever you do, don't ring up Gus Fring. 
AMC shared on Twitter the first teaser for Better Call Saul season 4, which sees Jimmy/Saul (Bob Odenkirk) dive deeper into the messy, messed-up world Gus Fring (Giancarlo Esposito) lives in. 
Though the footage doesn't reveal very much about what the new episodes will entail since, well, it's a teaser and teasers are supposed to be implicit rather than explicit, this first look at Better Call Saul season 4 takes viewers to a very special place: Los Pollos Hermanos, the fried chicken joint Gus co-founded with Max Arciniega (James Martinez), which first appeared in Breaking Bad. 
The fast-food restaurant played a major part in Gus' narrative within that series, as it served in part as a cover for money-laundering and other illegal activities. Los Pollos Hermanos later collapsed when Gus' drug business went under, and was subsequently stripped from the fast food division its parent company, Madrigal Electromotive. 
In the last few seconds of the teaser, we see Gus standing outside Los Pollos Hermanos as he tells someone on the other end of the phone, "Now is not a good time."
The footage further hints that Better Call Saul will take a turn into darker territory come season 4, will explore how Chuck McGill's (Michael McKean) suicide affects Jimmy, and will begin to melt into the events of Breaking Bad – something series creator Vince Gilligan once discussed with The Hollywood Reporter. 
"It gets darker, it gets richer. It's still got funny in it, but on the Venn diagram of Breaking Bad and Better Call Saul, the overlap in the center is getting bigger and bigger," Gilligan said, adding that there's a "very important character" from Breaking Bad that fans will get to see in season 4. 
We'll have to wait until Better Call Saul returns to AMC on August 6 to find out who the mystery character might be and how exactly the series will connect to Breaking Bad.
Who else will show up in Season 4? Don't ask Gus, he's busy. #BetterCallSaul returns August 6th on @AMC_TV 🍗💀 pic.twitter.com/stu7JrkLh0

— Better Call Saul (@BetterCallSaul) June 25, 2018