A Quiet Place: Day One - Everything You Need To Know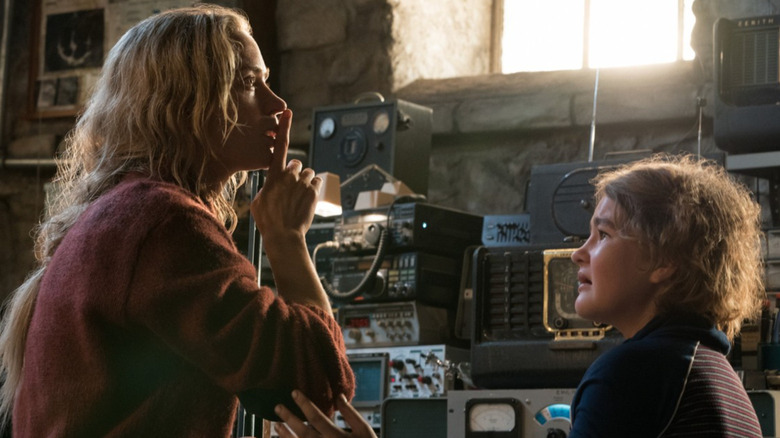 Paramount Pictures
It's still strange to think that one of Dunder Mifflin's most laid-back and prank-loving employees ended up helming not one but two of the most successful horror films. "A Quiet Place" still stands as one of the best directorial debuts ever, and John Krasinski did such a great job of it that he went back for a second round with "A Quiet Place Part II." With those two films, he built a chilling world overrun by monsters that hunt on sound, and make it a living nightmare for anyone hiding in a bubble wrap factory. Now standing as two of the most successful horrors of all time, we're about to get a third fix, set at the very beginning when things turned deathly silent with "A Quiet Place: Day One."
While we already know what happened to the Abbott family on the initial day the world went to heck, this invasion of monstrous proportions also happened elsewhere, making for a hell of a day. So what does "A Quiet Place: Day One" entail, and who are the unfortunate souls pleading for peace and quiet until the only thing we hear is screaming? More importantly, when will we have to listen out for it?
When will A Quiet Place: Day One be released?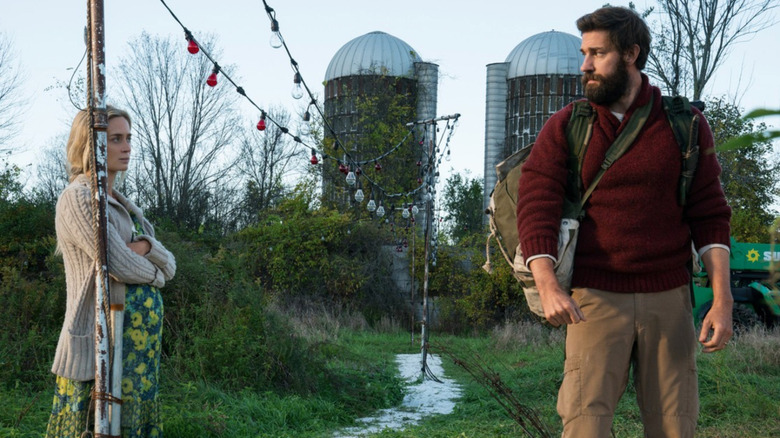 Paramount Pictures
As is often the case with post-apocalyptic worlds, things don't necessarily always go to plan for the survivors left in it. It makes sense, then, that the original date for "A Quiet Place: Day One" got shuffled around in July 2022, putting the film back from the end of a year to the start of another. Initially scheduled for September 2023, the film was moved further down the calendar to March 8, 2024, allowing it to get an early start at box-office success. So far, it's also a relatively quiet week, with the only competition being Jack Black's return in "Kung Fu Panda 4."
The film's release would mark a break from the four-year hiatus we've been away from that world of chilling silence and monsters. But given how early on in the invasion timeline this story will be set, just what will unfold in "A Quiet Place: Day One," and how will it play out in a way that we've not heard before? Here, as they say, is where the plot thickens.
What is the plot of A Quiet Place: Day One?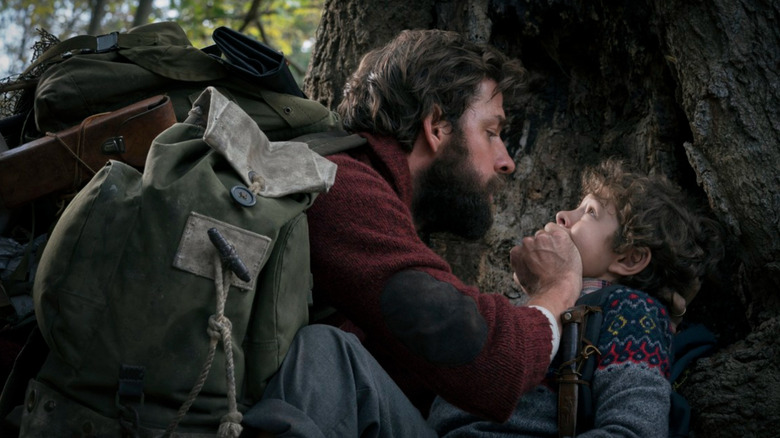 Paramount Pictures
Making an effort to expand upon the universe that John Krasinski built so brilliantly, "A Quiet Place: Day One" will dive even deeper into the first initial attack. Dropping us into ground zero of when the world got hushed by monsters hungry for humans and anything that makes a decibel, "Day One" will be a spin-off from the initial story giving the Abbott family a much-earned breather from all the carnage.
The challenge, of course, is that given this point in the timeline, we as an audience will have learned lessons that the characters involved in this story have yet to learn. Thankfully, a compelling cast will put the necessary work in to make this chapter worth telling, and they've all had their fair share of experience in horror in the past.
Who is starring in A Quiet Place: Day One?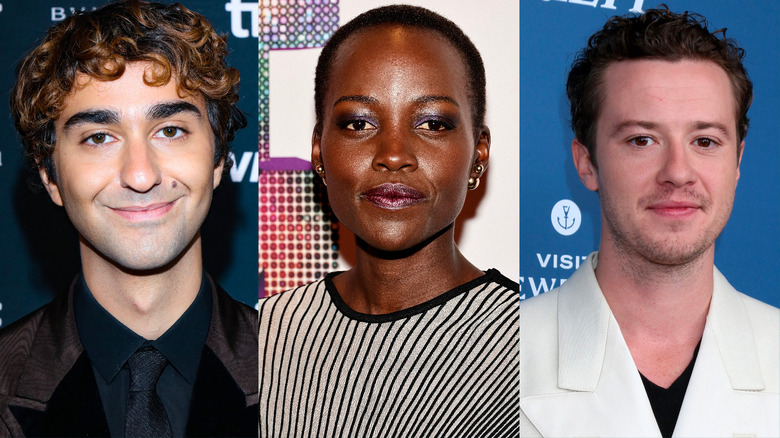 Getty Images
Currently, the three big names attached to the project are an Oscar winner, a Jumanji expert, and an explorer of the Upside Down. Former "Us" star and Oscar-winning actress Lupita Nyong'o will be taking the lead alongside "Hereditary" and "Jumanji" hero, Alex Wolff. Rounding out a trio of talent will be breakout "Stranger Things" star Joseph Quinn, who will be swapping Vecna for volume-hunting monsters out for blood. In an interesting cameo, Dijon Hounsou — who we last saw getting ripped to pieces in "Part II" — will be back alive, well, and running for his unfortunately short life — confirmed in a post on Nyong'o's Instagram.
Whether the rest of the cast make it out of this story in the "A Quiet Place" universe is unknown, but given the hand Quinn got dealt in "Stranger Things," it would be nice to see him survive this time. Unfortunately, we don't call the shots, and for the first time ever, neither does former director and star of "A Quiet Place" films, John Krasinski.
Who is directing A Quiet Place: Day One?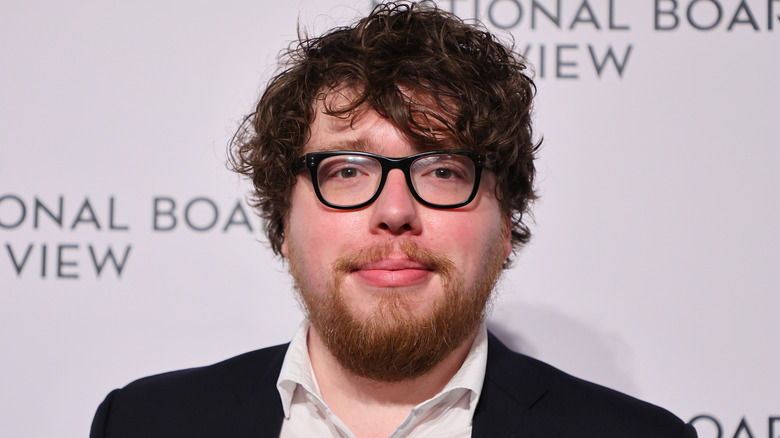 Mike Coppola/Getty Images
Marking the first time in the franchise that John Krasinski won't be behind the camera — since his brilliant back-to-back efforts with the first two films — a new director has been appointed to handle "Day One." Originally, Jeff Nichols was at the helm and co-wrote the script with Krasinski before stepping down after the classic issue of creative differences. It wasn't long, however, before "Pig" director Michael Sarnoski took over proceedings and an impressively mammoth task.
This will be the second feature film Sarnoski is directing after turning heads with his Nicolas Cage-rescue movie, "Pig." Bleak but brilliantly told, it makes sense why Sarnoski's storytelling would be such a good fit in a world full of as much tragedy as there is terror. Following the success and already fleshed-out world that audiences have come to love (the "A Quiet Place" films together made over half a billion at the box office) "Day One" will spark interest regardless. What's exciting to see is how Sarnoski will handle a bigger budget for a film that's part of a blooming horror world with so much more to tell.
Is there A Quiet Place: Day One trailer?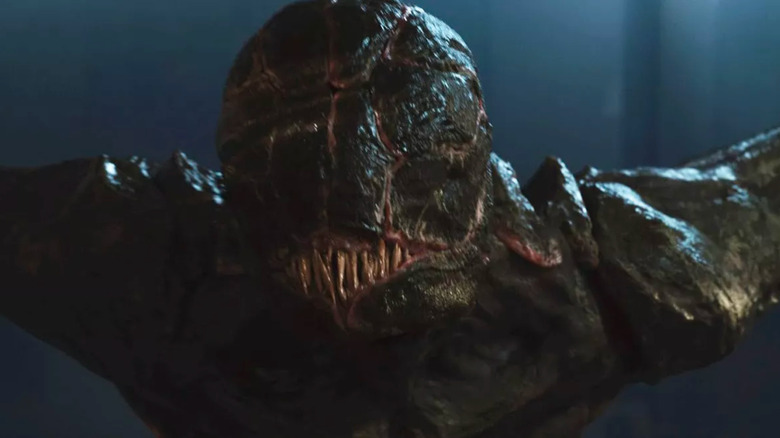 Paramount Pictures
At the time of writing, there's no trailer currently online, but the lucky folk at CinemaCon got a first glimpse at the film — and as you can expect, it was all about people struggling to stay quiet for fear of getting torn to shreds. Lupita Nyong'o's unnamed character is seen on a bus in New York when the sky is lit up by a shower of asteroids heading to Earth. After a frantic few seconds, she wakes covered in dust, having no idea what's happened. A stranger tries to help her and advises her not to make a sound before being grabbed quickly by one of those signature beasties we've seen before. 
From there, she crawls under a car as pandemonium continues around her, and blood-curdling screams are mixed with ones not of this planet. Hopefully, given that the film confirms that these creatures are from space, it'll be interesting to see if any more light is shed on how they got here and if the invasion was accidental or intentional. Well, in space, no one can hear you scream, so maybe we'd be better off there, instead?