A Quiet Place 3 Just Lost A Key Piece Of Talent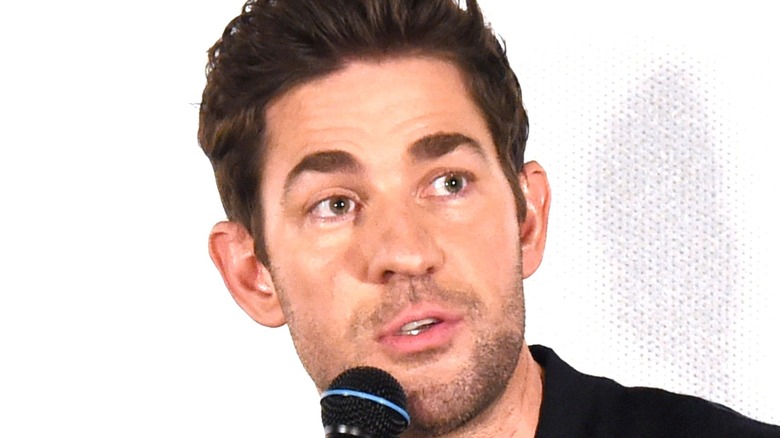 Michael Kovac/Getty
With the first "A Quiet Place" movie, John Krasinski changed the genre of horror forever by asking the question, "What if you had to shut up for once?" The success of both that first movie and its sequel, which follows a family being pursued by monsters with supernaturally good hearing, has made the third "A Quiet Place," a major priority for Paramount Pictures as it readjusts its priorities to meet the demands of a consumer economy forever changed by the COVID-19 pandemic.
As "A Quiet Place: Part III" has moved through preproduction, details have been leaking at a steady drip. We know that this will not be a proper sequel, but a spin-off of some sort that is meant to create the basis for a "Quiet Place universe" that will keep a stream of movies churning through the Paramount production lots. It is once again written by John Krasinski, and producers include Michael Bay, Andrew Form, and Brad Fuller. However, today we received news of a potential setback that will undoubtedly affect the future of the project.
Director Jeff Nichols has left "A Quiet Place 3"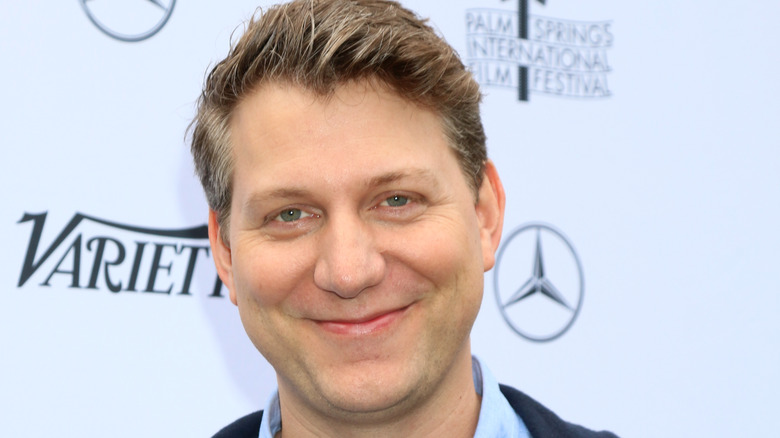 Kathy Hutchins/Shutterstock
Jeff Nichols, who had previously signed on to sit in the director's chair for "A Quiet Place: Part III" is "amicably parting ways" with Paramount Pictures, Deadline reports. Nichols reportedly has an untitled science-fiction film in the works and has opted to pursue that project in lieu of the John Krasinski flick. Nichols is known for writing and directing "Mud," "Midnight Special," and "Loving."  
While Nichols' departure may cause some delay to the expected release window of "A Quiet Place: Part III," the studio remains confident that a replacement will be found soon. Agencies are already reported to be optioning directorial talent for his replacement as Paramount has indicated it wishes to act quickly, viewing "A Quiet Place: Part III" as one of its top priorities. The success of "A Quiet Place: Part II," which saw a $57M domestic box office debut during its theatrical-only release in May of 2021 (via Forbes), back when many moviegoers were rightfully wary to venture to theatres during a pandemic, has convinced the studio that the "A Quiet Place" series is its meal ticket in an increasingly uncertain time for the film industry.