Here's Where You Can Stream Young Sheldon Online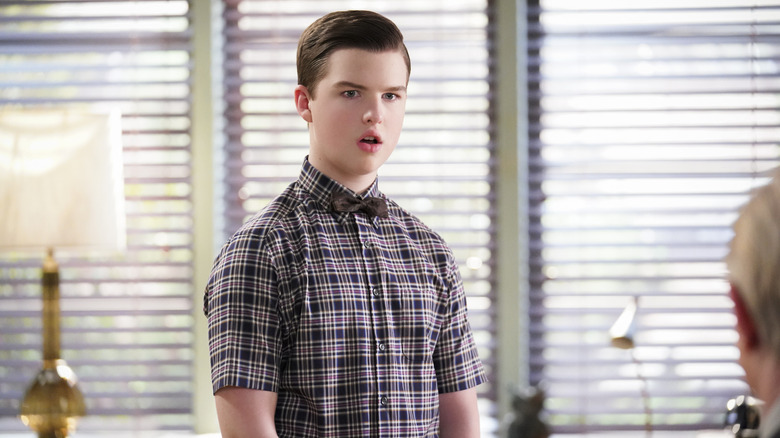 Bill Inoshita/2023 Warner Bros. Entertainment Inc.
"Bazinga!" If fans want something in "The Big Bang Theory" universe that's a little different from the hit sitcom, why not try "Young Sheldon." The spin-off prequel follows the title character (Iain Armitage) in the 1980s while he struggles to fit into East Texas small-town life. A child prodigy, Sheldon doesn't always know how to deal with other people, especially when they're just not as intelligent as he is.
However, there's more to this show than that. Showrunner Steve Molaro told Yahoo TV in 2017, "This is as much about his family dealing with having this exceptional, and at times difficult, child in their lives." Parents Mary Cooper (Zoe Perry) and George (Lance Barber) mean well, as do his brother Georgie (Montana Jordan) and sister Missy (Raegan Revord), but they also have trouble engaging with Sheldon too. Molaro called the show's overall tone "sweet, and heartfelt, and a little serious."
Here's where you can stream the antics of "Young Sheldon" for yourself.
You can watch new episodes on Paramount+ after they air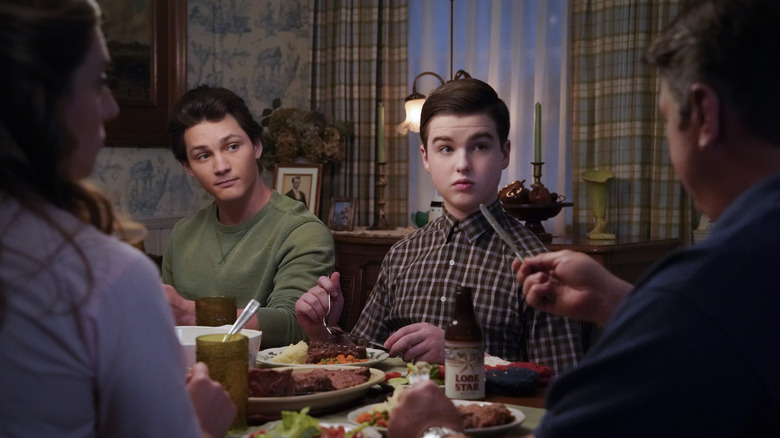 Bill Inoshita/2023 Warner Bros. Entertainment Inc.
There are a few options for streaming "Young Sheldon" online, but it depends on whether you want to access the current season or watch older episodes.
The current Season 6 episodes are on Paramount+ the day after airtime, but they're only available with a subscription. This amounts to $4.99 a month with ads, $9.99 with no ads, or $11.99 for a bundle with Showtime. However, the first five seasons aren't streaming on Paramount+.
Luckily, HBO Max carries the first five seasons of "Young Sheldon," as well as all of "The Big Bang Theory." This also requires a subscription fee of $9.99 with ads or $14.99 without.
Still, "Young Sheldon" may be worth paying for both subscription services if you're already a fan. Steve Molaro told Variety about his plans for the show saying, "The more we can populate this world, the more interesting stories we can find and the more cool intersections of paths between these characters we could find."