Why Ram From Workin' Moms Looks So Familiar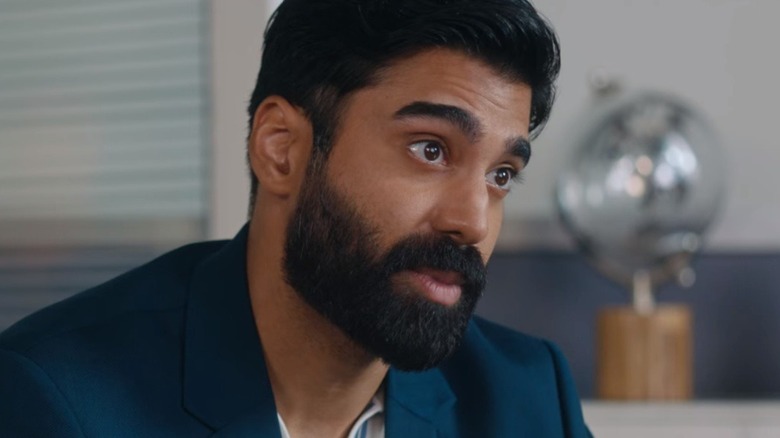 CBC/Netflix
With its humorous and refreshingly honest approach to motherhood, "Workin' Moms" has shined over the years as a popular CBC show and binge-worthy comedy gem for Netflix. However, all good things must come to an end. And for "Workin' Moms," that meant making Season 7 of the beloved series its final one. It's no doubt that deals a bittersweet blow to fans, but they can at least enjoy the fact that the last outing of "Workin' Moms" still found time to add some new characters into the mix. One of these fresh faces included the character Ram, who comes into the season and complicates things a bit for Kate (Catherine Reitman).
Ram initially starts as a client for Kate's successful PR Firm. But as the two work together and get to know each other throughout the season, Ram gradually blurs the professional line. He becomes a personal, romantic temptation for a woman committed to sticking through with her marriage. Ram's inclusion into the series certainly makes for one of Season 7's compelling storylines. But fans of the series may have been paying close attention to the character because he looks very familiar. That's because Ram is played by Raymond Ablack, a Canadian actor who has appeared in other notable TV series you may remember.
Raymond Ablack was a student at Degrassi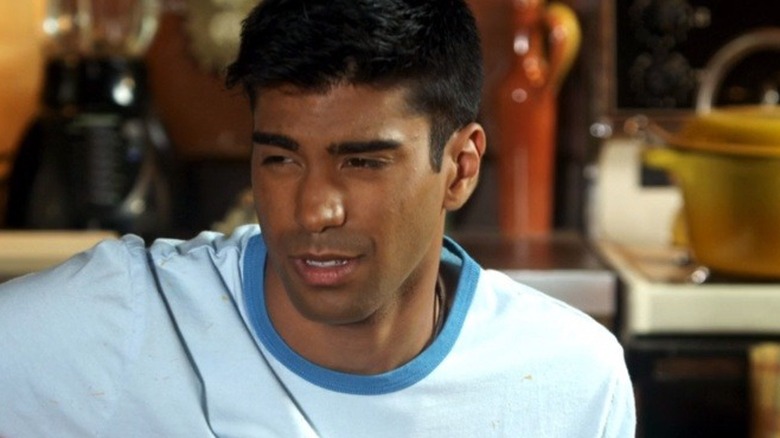 Echo Bridge Entertainment
Raymond Ablack has played a variety of roles throughout his career. But his first breakout part was in 2007, when he played a high school student on one of TV's most popular teen dramas, "Degrassi: The Next Generation." The actor appeared in the series as Sav Bhandari, a tenth-grader who transfers from Lakehurst Secondary School to Degrassi during Season 7 of the show. Fans got the chance to watch Sav grow up before their eyes as the young man became embroiled in the Degrassi tradition of entering and exiting numerous whirlwind romances. This included dating his music teacher because, remember, "Degrassi" goes there.
And speaking of which, Sav kept going on "Degrassi: The Next Generation" until Season 11 of the series. Ablack probably couldn't have asked for a better start to his career than one of the most popular Canadian dramas. In addition, the actor seemed to have a wholly positive experience during his time on "Degrassi" and genuine love for the show. While on the "Pop Culture Planet" podcast, Ablack noted that he still enjoyed "Degrassi" as a fan even after ultimately leaving.
He ventured into Sci-fi with Defiance and Orphan Black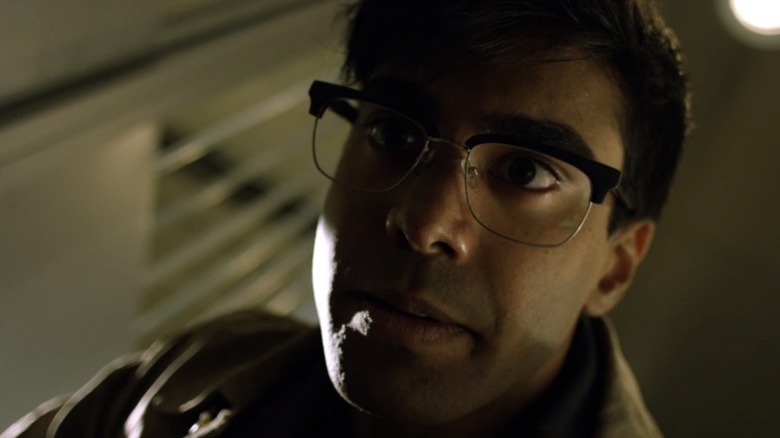 Syfy
After graduating from the teen drama genre in "Degrassi," Raymond Ablack's next move was a pivot into a couple of sci-fi TV shows. In 2013, the actor appeared in a few episodes of the Canadian series "Orphan Black." He portrayed Raj Singh, a police station employee in the IT department who knows the real Beth Childs (Tatiana Maslany). Ablack only appears in a few episodes of the first season and doesn't return until Season 4 in 2016. But between the gap in time, the actor could be seen in another cult sci-fi series.
In 2015, the actor appeared in Season 3 of the post-apocalyptic Western series "Defiance," as Samir Pandey. Samir is a former veterinarian from New York who seeks a new home after its destruction in Season 2. Eventually, Samir makes his way to Defiance and becomes the apprentice of the town doctor Meh Yewll (Trenna Keating). The role of Samir gave a little more screen time to Ablack than his time on "Orphan Black." However, that was also short-lived. "Defiance" was canceled after its third season wrapped up, making the introduction and journey of Samir all too brief. But his "Defiance" role and appearance in "Orphan Black" allowed Ablack to show his potential in other genres.
He played a DEA agent on Narcos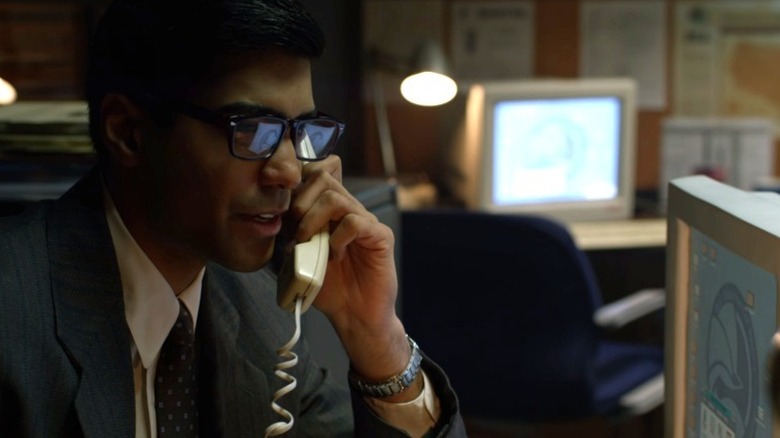 Netflix
Many fans addicted to the hit Netflix crime drama, "Narcos," might best remember Raymond Ablack during his time on the series in Season 3, back in 2017. At this point on the show, the story revolves around the DEA focusing its efforts on the Cali Cartel after Pablo Escobar's demise in Season 2. This also meant an opportunity for the series to introduce some additions to its cast. And among the batch of characters making their debut in Season 3 is DEA agent Neil Stoddard, portrayed by Ablack. Stoddard ends up working under agent Javier Peña, who was famously played by Pedro Pascal.
For Ablack, getting a significant role in "Narcos" was a big deal, given its acclaim and fan popularity. The actor once recalled in an interview with "CTV Your Morning" that he figured it was a long shot he'd get offered the role, making the auditioning a little easier for the actor. "I got an email for 'Narcos,' and I thought there's no chance I'm getting on 'Narcos," he said in the interview. "So I guess that took all the pressure off, and I just did what I thought was right." Fortunately, Ablack proved to be perfect for portraying the eager agent. In addition, the role increased his presence and began a string of significant roles in Netflix productions.
Ablack continued his Netflix relationship on Maid
It seems that Raymond Ablack has a solid relationship with Netflix, as the actor continued to feature in a couple of more notable productions from the streaming service after his stint in "Narcos." But rather than busting drugs, his characters, as of late, have been attempting to win hearts. In 2021 he appeared in the limited series "Maid," as Nate, an old acquaintance of the main character, Alex (Margaret Qualley). Ablack's role in "Maid" did catch a bit of online buzz, not only because of his stellar acting as a good guy next door but also in part to a particular fantasy scene in the series that sees him shirtless. With Netflix not above using some fan service for promotion, they didn't hesitate to share pics of the scene on their Twitter.
Netflix's tweet was also an attempt to promote Ablack in their dramedy series, "Ginny & Georgia," where he plays Joe, a charming and potential love interest to Brianne Howery's Georgia Miller. Ablack's leading man role is closer in spirit to Ross Geller or Chandler Bing from "Friends" or Jim Halpert from "The Office" but instead portrayed by an actor of color. And as Ablack noted in an interview with Bustle, that makes his "Ginny & Georgia" role so important. "A leading role as a POC young man in a series on Netflix — to me personally ... it's more important than just getting a job," Ablack told Bustle. Doing his character justice was crucial, he said, as he "took all these pieces of Ross, Chandler, and Jim that I never got to see with my skin color. And hopefully, he'll be someone people want to identify with."