Who Plays Missy On Young Sheldon?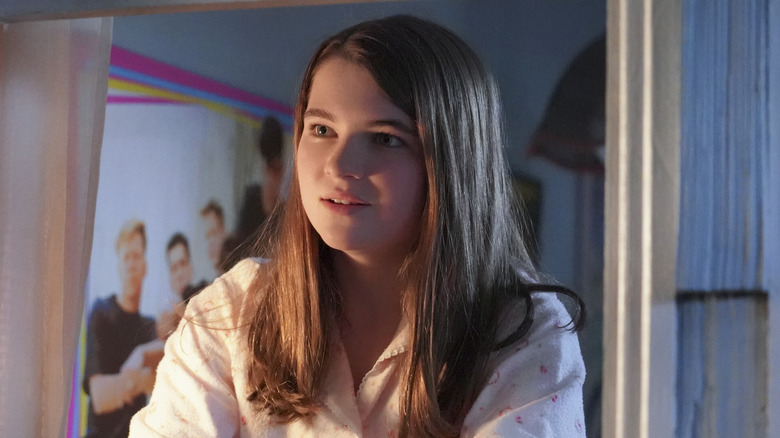 Bill Inoshita/CBS
On "Young Sheldon," we've watched Missy Cooper, the often-ignored twin sister of Sheldon Cooper (Iain Armitage), grow up from a cheeky, precocious child into an intuitive but rebellious teenager. Actress Raegan Revord thinks Missy has grown a lot since Season 1, telling Unclear Magazine that when she began the show, she'd simply memorize her lines and show up, but now "I approach the scenes differently by thinking about the camera setup, my timing... I just have a deeper understanding of what's really going on."
Missy has been having a more difficult time lately as she watches her family dynamic crumble due to the conflict between her parents, Mary (Zoe Perry) and George (Lance Barber), with their constant bickering and the secret knowledge she carries that her father has been spending more time with neighbor Brenda Sparks (Melissa Peterman) in her chicken coop. Her most recent decision to steal her dad's truck and run away shows the emotional toll her home life is having on her.
Revord has been busy being part of "Young Sheldon's" main cast for six seasons, but she's constantly adding more projects to her acting CV.
Her last role was in the series Alexa & Katie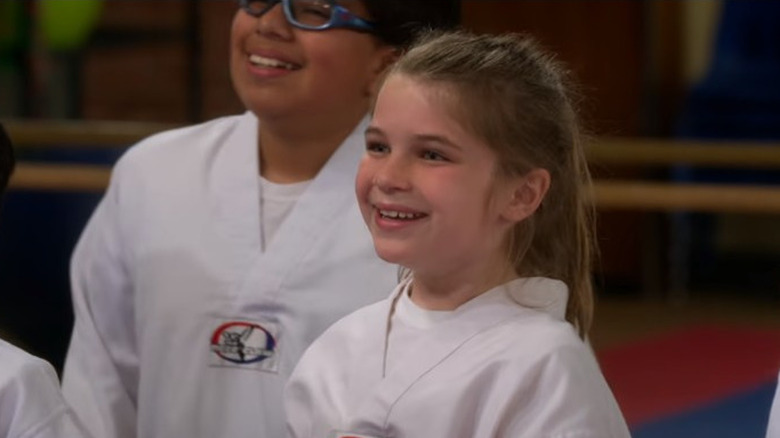 Netflix
Raegan Revord began acting in 2015 when she made her screen debut as Ballerina in the short film "Tortoise," starring David Arquette. Then, she appeared in David Cross and Bob Odenkirk's show "W/Bob and David" in a skit playing the daughter of Odenkirk's character, Greg Sherick. After playing Anna in the short film "Jia," Revord got the role of Megan in "Modern Family." As Lily's (Aubrey Anderson-Emmons) friend, she made appearances in Seasons 6 and 7. She followed that up with a guest role in "Grace and Frankie."
In 2017, she got the role of Young Clare in the horror film "Wish Upon," starring Ryan Phillippe and Joey King. She plays the child version of a girl who discovers a magic wishing box, but something terrible happens for every wish granted. After appearing in two more short films that year — "I See You" and "Stray" — Revord got the role of Missy in "Young Sheldon." In 2019, she played the part of Ainsley in the series "Alexa & Katie," in which she shows the sass we've come to know her for. When Katie (Isabel May) decides to coach her brother's Taekwondo class, despite knowing nothing about the martial art, Ainsley isn't afraid to tell her how horrible she is.
Revord's role as Missy takes up most of her time, but we know we'll see this fiery young actress in more roles in the future.