Who Plays Seamus On Workin' Moms?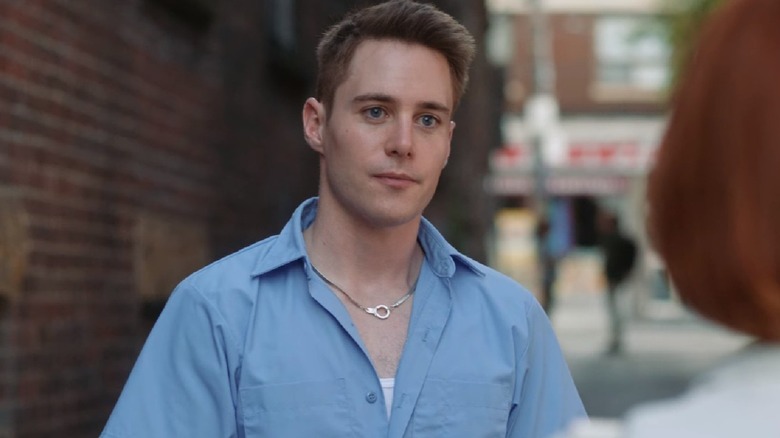 Netflix
"Workin' Moms" may reach its conclusion in Season 7, but even this final chapter of the sitcom manages to introduce a couple of fresh faces to the mix before all is said and done. One such newcomer to the series is Seamus, a boy who sparks a relationship with Alice Carlson (Sadie Munroe) throughout the course of the final season. The pair share some sweet moments together, though Alice's conflicted feelings on what's next for her in life proves to be a major challenge for the pair.
The actor behind Seamus is none other than Callan Potter (no, not the UFC martial artist). That's a name that may not be immediately recognizable to everyone out there, but the actor has nonetheless been building a diverse resume of credits over the past few years that viewers might be interested in hearing about. Here's what fans should know about the rising performer and his most notable projects.
Callan Potter has some diverse credits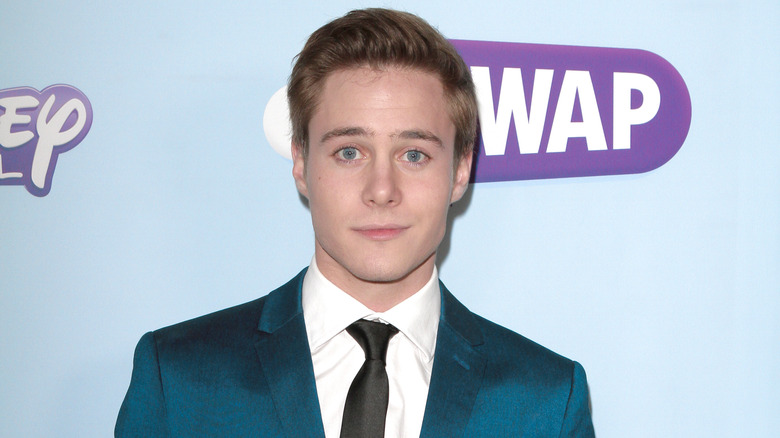 Matthew Simmons/Getty Images
Over the course of his acting career, Callan Potter has appeared in a number of productions that range from family-friendly flicks to interactive horror. The actor notably starred throughout the first and only season of Nickelodeon's fantasy-focus sitcom "The Other Kingdom" as Tristan, who serves as the love interest to the main character Astral (Esther Zynn). In keeping with this tone, he similarly starred in the Disney Channel movie "The Swap," which chronicled Peyton List and Jacob Bertrand's teenage characters swapping bodies in a fantastical twist.
Since those relatively early projects, Potter has accrued an eclectic mix of additional credits. He guest starred on an episode of "Murdoch Mysteries" during its 10th season, appeared as part of the cast for the 2018 Lifetime drama "No One Would Tell," and continuously appeared in several entries of the Canada-based "Bruno & Boots" TV movie franchise as the titular Boots. However, perhaps Potter's oddest project to date is also one of his most recent ones. 2023 saw the actor work with prolific horror filmmaker Eli Roth to create "Eli Roth's Be Mine: A VR Valentine's Slasher" for Crypt TV.
Potter also has another interesting horror-related project in the pipeline beyond "Workin' Moms." The actor will be appearing as a character named Chad in the 2023 horror-comedy "Zombie Town," based on the work of "Goosebumps" author R.L. Stine. The project will even serve as a very minor "Workin' Moms" reunion, as Potter will be working alongside Dan Aykroyd, who guest starred on the sitcom several times as Kate Foster's father.