Jerry Springer Had A Cameo On Days Of Our Lives, But Not As Himself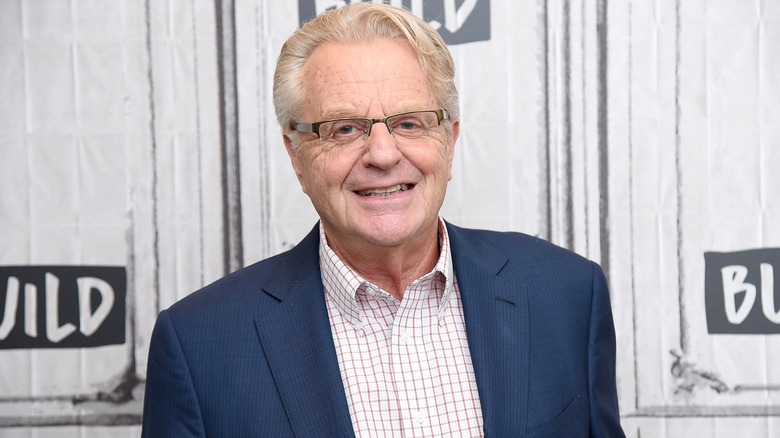 Gary Gershoff/Getty Images
The longtime TV personality Jerry Springer has died at the age of 79. While the man may be best remembered by the public for his status as a legendary talk show host across several different programs over the years, fans will know that he also enjoyed a minor yet consistent career in acting. Indeed, he appeared in such shows as "The X-Files," "Sabrina the Teenage Witch," and "Roseanne." However, even die-hard followers of the host may be surprised to learn that he also once landed a role on one of the biggest soap operas out there: "Days of Our Lives."
Back in July of 2007, right around the time that Springer was in the middle portion of his time hosting his own titular talk show, the host signed on for a single episode of NBC's "Days of Our Lives" as a guest star. The episode-in-question features Blake Berris' Nick heading to Las Vegas in the hopes of winning big. It's there that he meets Pete, an experienced gambler and womanizer with the devilish nickname "Lucky Lucifer," who is played by none other than Springer himself. While Springer played numerous fictional characters over the course of his career, his "Days of Our Lives" character stands out as one of the rare occasions that he wasn't playing a fictionalized analogue of his talk show persona.
Springer was stoked to appear on Days of Our Lives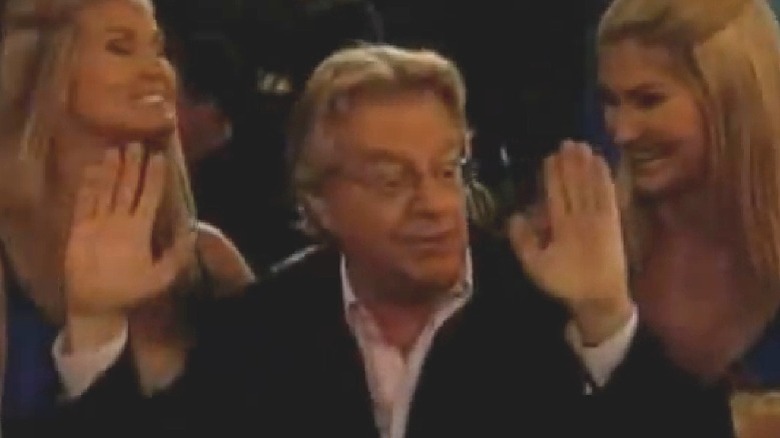 NBC
Not only did Jerry Springer appear on "Days of Our Lives," but the talk show host seemed pretty happy to have the opportunity at the time. In a quote reported on by MovieWeb in the weeks prior to the episode's premiere, Springer spoke about the gig and related it to his experience reporting on scandalous stories and gossip as the host of "Jerry Springer." "In light of the fact that I deal with real life soap operas every day, it's a total thrill to be able to appear on one — particularly of the stature of 'Days of Our Lives,'" he said.
Of course, Springer's celebrity guest star appearance on "Days of Our Lives" was just that — a celebrity guest star appearance. Following the episode, Springer's character of Pete would not appear on the show again, nor would Springer guest star in any subsequent episodes over the ensuing years despite the show continuing to run to this very day. Nonetheless, it's hard to argue that seeing Springer play the quintessential "cool guy" who wins the big bucks while several women fawn over him wouldn't have left at least some sort of a lasting impression on viewers.