Jerry Springer, Influential TV Host, Dead At 79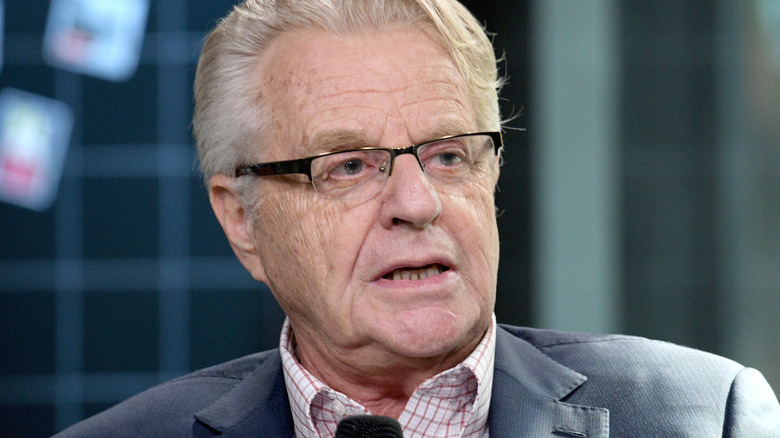 Gary Gershoff/Getty Images
Jerry Springer, the famous talk show host and mastermind behind "The Jerry Springer Show," has died at the age of 79, TMZ has confirmed. According to the report, the veteran television personality was diagnosed with cancer a few months ago, but his condition worsened earlier this week. He was in his home, located in the Chicago area, at the time of his passing.
Springer's friend Jene Galvin also released a statement to BBC on behalf of the talk show host's family, noting he was loved by lots of people. "Jerry's ability to connect with people was at the heart of his success in everything he tried whether that was politics, broadcasting or just joking with people on the street who wanted a photo or a word," he said. "He's irreplaceable and his loss hurts immensely, but memories of his intellect, heart, and humor will live on."
Of course, Springer leaves behind an impressive legacy. While he was primarily associated with television, he had a long career that saw him take on a variety of roles, ranging from political pursuits to movie roles.
Jerry Springer was a politician and talk show host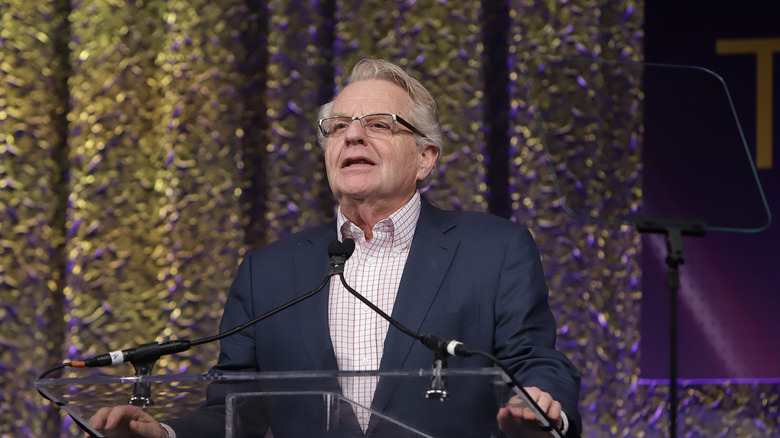 John Parra/Getty Images
Prior to becoming one of the most recognizable faces on television, Jerry Springer was a politician and a supporter of the Democratic Party. After serving as Robert F. Kennedy's political campaign adviser, he unsuccessfully ran for Congress in 1970. However, he was elected to Cincinnati City Council the following year and became the mayor of the city in 1977. That said, he was only allowed to hold the mayor position for a year.
Of course, most people associate Springer with his talk show, which he hosted for 27 years. "The Jerry Springer Show" rose to prominence in the 1990s and attracted a lot of controversy due to the topics it covered. The series originally started out as a humble political and news commentary show, but it truly took off after it started covering stories about people marrying horses and other risque subjects. Critics often accused the show of being sensationalist and exploitative, but millions of viewers were captivated by its content. 
Furthermore, it wasn't uncommon for the guests to start fights with each other on "The Jerry Springer Show," but the drama helped the series become a ratings smash in the United States. Springer's controversial juggernaut even drew more viewers than "The Oprah Winfrey Show" in the late '90s, which was no small feat at the time.
Jerry Springer attracted the attention of Hollywood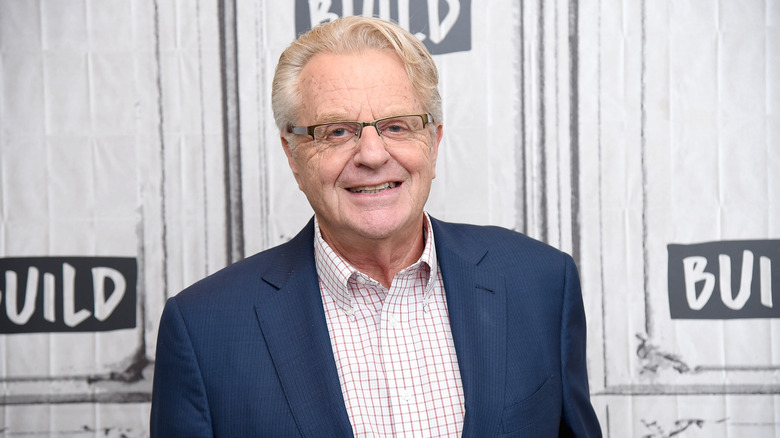 Gary Gershoff/Getty Images
Jerry Springer's success turned him into a household name, so it was only a matter of time until he made the leap to acting. While his political career only saw him work at the local level, he did get to play the president of the United States in Dolph Lundgren's action-thriller "The Defender."
For the most part, though, Springer was either cast as himself or as characters with similar interests to his own. His most famous movie role is "Ringmaster," in which he portrays a talk show host named Jerry Farrelly. While the movie didn't set the box office on fire, it did showcase Springer's abilities as an actor and proved that he was more than happy to satirize himself. In 1999, he had a brief cameo in "Austin Powers: The Spy Who Shagged Me," in which he played himself and interviewed Dr. Evil (Mike Myers) and his son.
Springer also guest starred on several TV shows including "Roseanne," "The Simpsons," and "The X-Files." His final acting role was on "The House Arrest Rooneys," a comedy about a family that gets caught up in an insurance fraud scam. Meanwhile, his last general television appearance was on "The Masked Singer" last year.