Merry Little Batman And The Bat-Family Spinoff Land At Amazon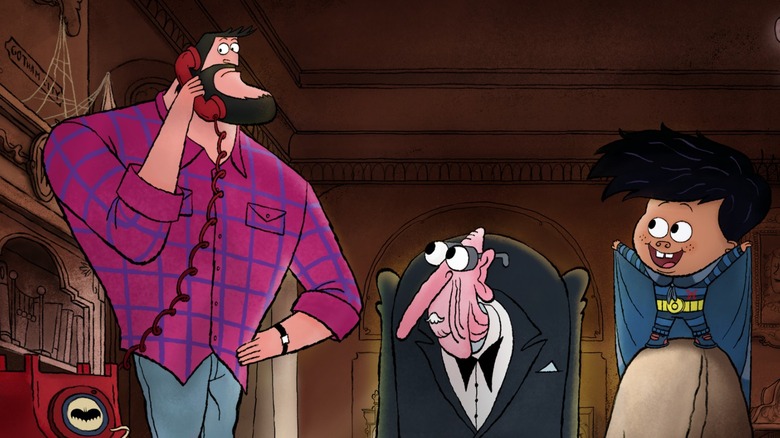 Mallory Morehead Pritzl/Amazon
There's certainly a lot going on at Warner Bros. Discovery and its collection of beloved intellectual properties. Perhaps one of the most recognizable characters from the studio is DC Comics' Batman, who has inspired countless television shows, movies, video games, and books. However, due to Warner Bros. Discovery's recent restructuring, it appears some endeavors like the ill-fated "Batgirl" movie have met an unfortunate end, while others may have gotten shopped around to other studios and entertainment outlets.
One such endeavor from Warner Bros. Discovery that has found a new home is an intrinsically connected animated movie and spin-off show called "Merry Little Batman" and "Bat-Family." According to Variety, both of these projects were initially slated for a release on HBO Max but that plan was ultimately scrapped. However, it looks like Amazon has procured the rights to both. The announcement came from President of Warner Bros. Animation and Cartoon Network Studios Sam Register, who said, "We are excited to partner with Amazon to begin an all-new animated chapter of 'Batman.' From the cinematic noir storytelling of 'Batman: Caped Crusader' to the comedic adventures of 'Merry Little Batman' and 'Bat-Family,' these new projects ensure that there will be an animated Batman story ready to excite fans of all ages."
Merry Little Batman and Bat-Family will focus on Damien and the Wayne Family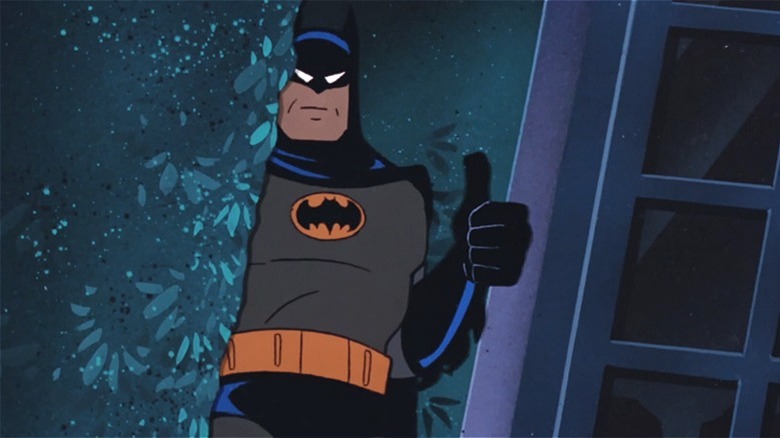 Warner Bros. Animation
The aforementioned website went on to say that licensing out content is part of Warner Bros. Discovery CEO David Zaslav's new strategy of entertainment delivery. Previously, Warner Bros. kept their intellectual property in-house, but that operating procedure has fallen to the wayside as the newly merged Warner Bros. Discovery figures out what is best not only for consumers but for their company's bottom line as well. Of course, Batman and his posse of characters are always popular no matter what age, and it seems as if "Merry Little Batman" and "Bat-Family" are definitely aimed at the youngest of us.
Both of these animated offerings focus on Damien Wayne, the son of Bruce Wayne and one of the many individuals to don the moniker of Robin. In "Merry Little Batman," Damien defends Wayne Manor as Little Batman during the winter holidays, almost making it sound like a Caped Crusader-based "Home Alone" story. Likewise, "Bat-Family" will be about Damien, Bruce, and everybody's favorite butler, Alfred, and it will act as a continuation of the story established in "Merry Little Batman." So, even though many Bat-related properties can be found on HBO Max, it looks like this new deal signals a shift in where one can watch the Dark Knight and his family.