Next Goal Wins - Everything You Need To Know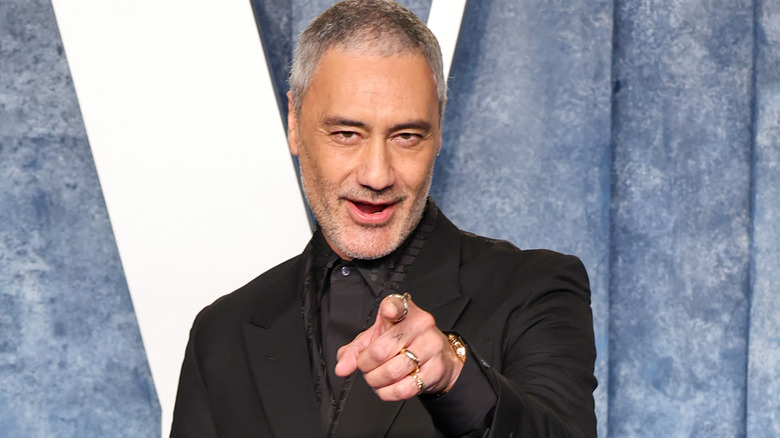 Amy Sussman/Getty Images
Taika Waititi has been a largely reliable filmmaker for years now. He wrote and directed numerous smaller features before bursting onto the franchise scene with excellent work in "Thor: Ragnarok." He followed that up with "Jojo Rabbit," which he wrote, directed, and starred in and ultimately won the Academy Award for best adapted screenplay. Regardless of what people's thoughts on "Thor: Love and Thunder" might've been, it's clear Waititi's talented, and he's getting back to his smaller film roots with the upcoming "Next Goal Wins."
The dramatized picture takes its subject matter and name from the 2014 documentary about a Dutch-American coach's efforts to lead the American Samoa football team to the 2014 FIFA world cup despite being considered the weakest football team in the world. It's an underdog story perfect for Waititi's sensibilities and will hopefully prove to the Oscar winner's detractors that he still has what it takes to make a compelling film. Here's everything we know about "Next Goal Wins" so far.
When will Next Goal Wins be released?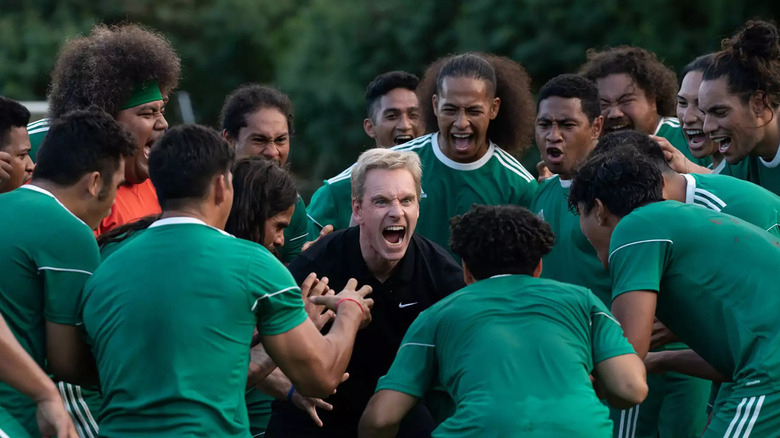 Searchlight Pictures
Fans wanting to see Taika Waititi's latest won't have to wait too much longer. The film was initially set for a September 22, 2023 release date. However, Deadline reported in April 2023 that the film's release would be pushed back to November 17. It's only a couple more months, but it does give "Next Goal Wins" some serious competition at the box office. 
November 17 has a pretty stacked deck of releases. There's "The Hunger Games" prequel, "The Ballad of Songbirds and Snakes," that comes out the same day. In addition to being based on a major property, it also has a popular cast featuring Rachel Zegler, Hunter Schafer, and Viola Davis. November 17 is also when "Trolls Band Together" comes out for families. It's the next installment of the animated "Trolls" franchise that's bound to feature plenty of colorful characters and earworm tunes. For anyone tired of franchises, "Next Goal Wins" should provide great counter-programming with plenty of heart and humor.
What is the plot of Next Goal Wins?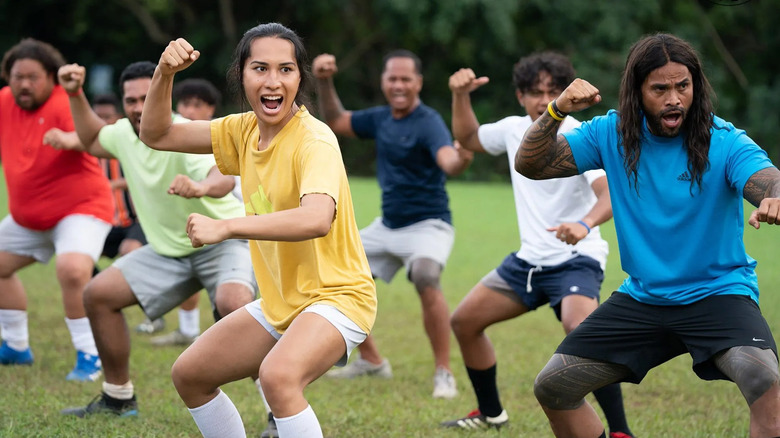 Searchlight Pictures
Anyone wanting to prime themselves on "Next Goal Wins" should do themselves a favor and watch the great documentary of the same name that came out in 2014. While Taika Waititi's film is bound to take liberties and perhaps introduce ideas that weren't in the documentary, the broad strokes are likely to be there. The documentary follows the Samoan football team that suffered the worst loss in international football history when it played Australia in 2001 and lost 31-0. The team wants to get to the 2014 FIFA World Cup, so the Football Federation American Samoa hires Thomas Rongen to get the job done. 
It then focuses on the training they go through in order to make their goal happen. Without giving anything away, it's a heartwarming story about attempting to defy the odds and reach something that seems unattainable. 2014's "Next Goal Wins" received rave reviews from critics when it came out, standing at an impressive 100% critics' score on Rotten Tomatoes, so hopefully, Waititi has captured that same spirit in his film.
Who is starring in Next Goal Wins?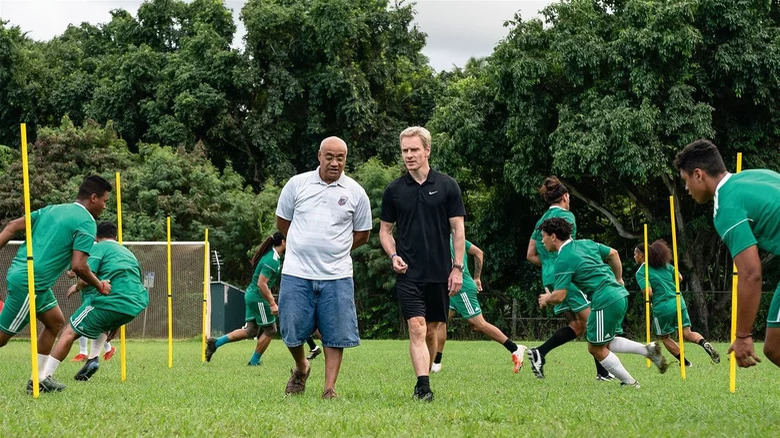 Searchlight Pictures
Michael Fassbender, who's been nominated for two Oscars for his work on "12 Years a Slave" and "Steve Jobs," will lead the film as football coach Thomas Rongen. The documentary depicts Rongen as a bit unconventional, so it should be a treat to see Fassbender take on a role with a more comedic bent to it. 
He'll be joined by other noteworthy names, including Elisabeth Moss, Rhys Darby, and Will Arnett. Arnett will portray an executive for the Football Federation American Samoa, and according to Deadline, that particular role was originally supposed to be played by Armie Hammer. The report says Hammer was replaced because he wasn't available for reshoots, but that was likely fortuitous given the controversy surrounding Hammer. Accusations surfaced of sexual violence that clouded the release of "Death on the Nile," so he won't be seen in this picture. 
The cast is rounded out with Angus Sampson, Chris Alosio, Rachel House, Uli Latukefu, Semu Filipo, Lehi Falepapalangi, Beulah Koale, David Fane, and Oscar Kightley. 
Who is directing Next Goal Wins?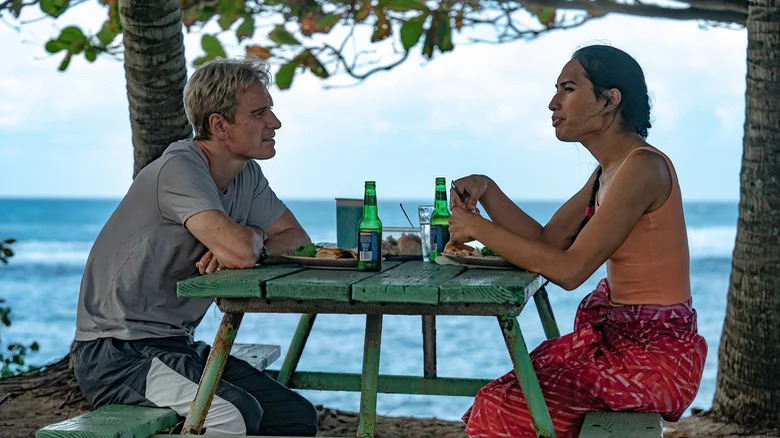 Searchlight Pictures
As mentioned previously, Taika Waititi will direct "Next Goal Wins." He also wrote the screenplay with Iain Morris.
Waititi is a seasoned director with numerous credits to his name. He got his start directing short films and was even nominated for an Oscar for best live-action short film for 2004's "Two Cars, One Night." He soon transitioned to feature-length movies, such as smaller-budget affairs with "Eagle vs. Shark," "Boy," and "Hunt for the Wilderpeople." His talents obviously caught the attention of Marvel Studios as he was hired to direct "Thor: Ragnarok," which many consider to be a high point for the franchise. 
He's also worked in television, directing episodes of "What We Do in the Shadows," "The Mandalorian," and "Our Flag Means Death." and that's not even getting into his litany of acting roles. Waititi should be quite busy moving forward, as he's been attached to a "Star Wars" movie for a while now, and it's also rumored he's still planning on directing a live-action adaptation of "Akira." It remains to be seen if those projects will come to fruition, but it's obvious Waititi has the social capital to do pretty much whatever he wants at this point.
Is there a trailer for Next Goal Wins?
A trailer for "Next Goal Wins" came out on April 26, and it shows this is going to be a classic Taika Waititi joint through and through. The trailer opens with Thomas Rongen being told he's being fired, and his only recourse is to coach the Samoan football team. It's clear he's going to have his work cut out for him, as these players really have no idea what they're doing, so Rongen falls back on the classic cinematic vice of drinking far too much alcohol. 
But if there's one thing to be gleaned from the trailer, it's that this movie is a celebration of losers. Losing is merely one facet of life, as evidenced by the fact the trailer refers to Waititi as the loser for best picture for "Jojo Rabbit" as well as the loser for a Teen Choice Award for "Thor: Ragnarok." While those signifiers are clearly in jest, it does ignore Waititi having many awards to his name, including an Oscar for best adapted screenplay. Still, it appears the film will have ample humor and plenty of heart to make it a big winner later this year.