The Hunger Games: The Ballad Of Songbirds & Snakes - Everything You Need To Know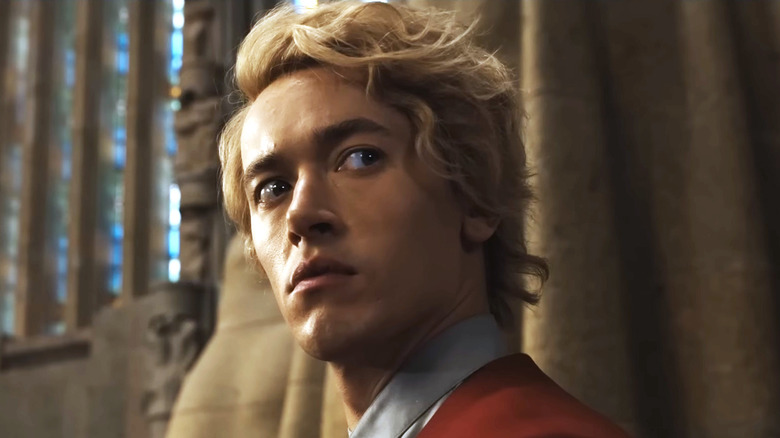 Lionsgate
We may receive a commission on purchases made from links.
"The Hunger Games" film franchise burst onto the scene in 2012 and changed the multiplex forever. The first four movies, which adapt Suzanne Collins' three main "Hunger Games" books, star Jennifer Lawrence as Katniss Everdeen, a young woman living in the futuristic dystopia of Panem. This brutal society holds a yearly contest that pits teenagers against each other in a televised battle to the death. Initially, all Katniss wants is to make it out of the Hunger Games alive, but she soon becomes a symbol of hope and rebellion against the authoritarian regime. Freeing Panem from tyranny is a worthy cause, but as she and her loved ones eventually discover, the price is hideously high.
The "Hunger Games" films proved to be hugely successful, raking in just under $3 billion worldwide. It's not surprising, then, that Lionsgate would be interested in reviving the franchise. Now, the series will be going back in time with a prequel film, "The Hunger Games: The Ballad of Songbirds and Snakes." Based on Collins' novel of the same name, this new film will follow a young Coriolanus Snow. In Katniss' time, he's the fiendish despot who menaces her across all four movies. But here, he's a young man looking to make his mark on a brutal world. The 10th annual Hunger Games provide him with an opportunity for ascension — and plenty of complicating factors. From its glittering cast to its spectacular plotline, we're taking a look at everything you need to know about "The Hunger Games: The Ballad of Songbirds and Snakes."
When will The Hunger Games: The Ballad of Songbirds and Snakes be released?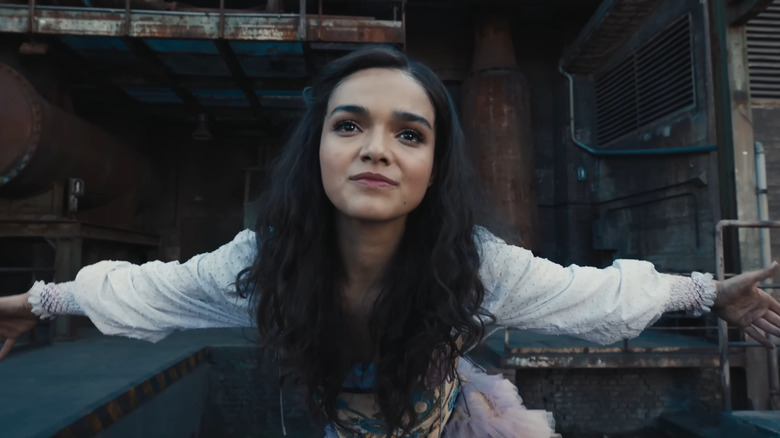 Lionsgate
Fans haven't enjoyed a new "Hunger Games" movie since "The Hunger Games: Mockingjay — Part 2" hit theaters in 2015. Thankfully, they don't have much longer to wait: "The Hunger Games: The Ballad of Songbirds and Snakes" is set to debut on November 17, 2023.
Some fans might still feel this wait is too long to bear. But it should be noted that this movie has made a relatively speedy journey to the big screen. The book it's based on, Suzanne Collins' "The Ballad of Songbirds and Snakes," was released in 2020. That's a pretty swift turnaround between publication and cinematic adaptation, even for a blockbuster franchise. This timeline is even more impressive when you take the COVID-19 pandemic into account: The crisis hit mere months before the book was launched, spoiling all hopes of real-world tours and events. As the pandemic ground on, the movie's production schedule was doubtlessly impacted — yet the powers that be still managed to get it cast, planned, filmed, edited, and ready to go in just a few years. Even the most eager fans can appreciate that sort of flexibility and determination.
What is the plot of The Hunger Games: The Ballad of Songbirds and Snakes?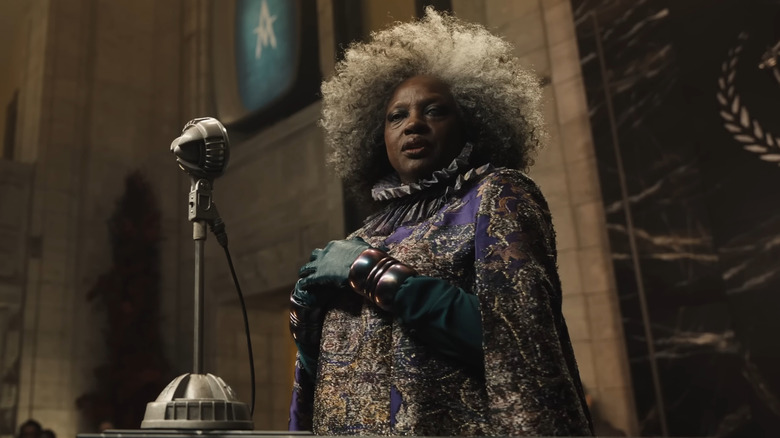 Lionsgate
"The Hunger Games: The Ballad of Songbirds and Snakes" takes place 64 years before Katniss Everdeen volunteers as tribute. Coriolanus Snow is a young man with a massive weight on his shoulders: His family is crumbling, and he might be the only person who can save it. Accomplishing this gets all the more difficult when he's sent to mentor District 12's female tribute to the 10th annual Hunger Games: Lucy Gray Baird, a gutsy musician who's every bit as gritty and brave as Katniss herself. Lucy isn't a helpless sacrifice — she wants to win, and her charisma might just help her achieve this.
But the Capitol is as thorny and vicious as ever, and plenty of people would like to see Snow and Lucy burn. Allegiances blur, crises unfold, and nobody is who they appear to be. New characters like Casca Highbottom, architect of the Games, and Dr. Volumnia Gaul, head gamemaker, cast long shadows, while ancestors of figures we're already familiar with, like Lucky Flickerman, reveal just how deeply-rooted Panem's dysfunction truly is. Things get even more complex when Snow's feelings for Lucy become deeper and more urgent than simple mentorship. The Hunger Games are back, and there's no telling who'll be standing when the smoke clears.
Who is starring in The Hunger Games: The Ballad of Songbirds and Snakes?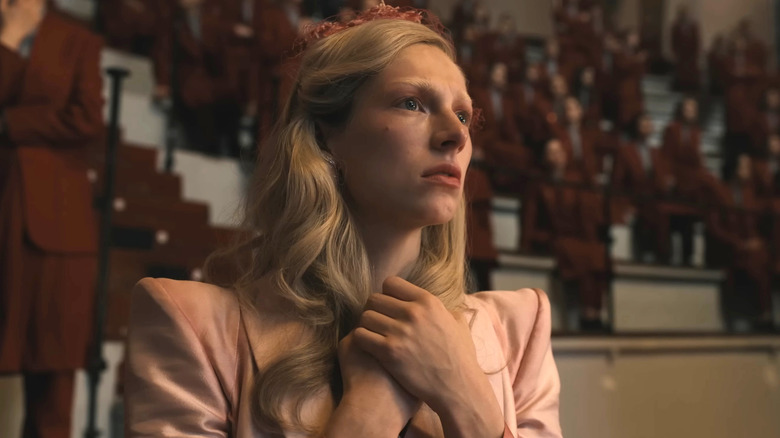 Lionsgate
So, who's playing these songbirds and snakes? First and foremost, Tom Blyth will star as the young Coriolanus Snow. It'll doubtlessly be interesting to see how he fleshes out the villain after Donald Sutherland's commanding presence in the first four "Hunger Games" movies. Blyth isn't hugely well known yet, but he's drummed up some buzz with recent projects like Terence Davies' "Benediction" and the HBO period series "The Gilded Age." His performance as Snow is poised to launch him into further heights.
As for Lucy Gray Baird, she'll be played by "West Side Story" and "Shazam! Fury of the Gods" star Rachel Zegler. She's already proved she can handle emotional drama, thanks to her time working with Steven Spielberg on the former musical, while the latter project showcased her action bonafides. This is a perfect mix for a dauntless and warm-hearted heroine like Lucy.
The rest of the cast is just as impressive. Celebrated talent Peter Dinklage will play Casca Highbottom, the complex brain behind the Hunger Games concept. The equally legendary Viola Davis will play Dr. Volumnia Gaul, who got the Hunger Games well and truly rolling. Jason Schwartzman will play Lucky Flickerman, ancestor to Stanley Tucci's Caesar Flickerman. The rest of the cast is rounded out by a widely varied list of luminaries, including Hunter Schafer, Burn Gorman, and Ashley Liao.
Who is directing The Hunger Games: The Ballad of Songbirds and Snakes?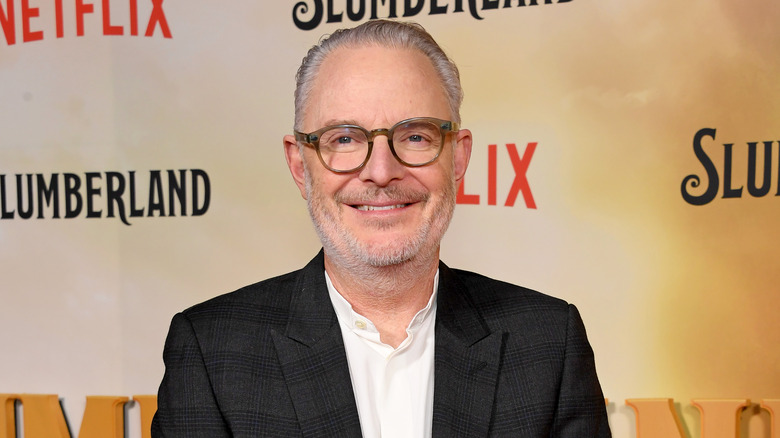 Jon Kopaloff/Getty Images
When fans settle in to watch "The Hunger Games: The Ballad of Songbirds and Snakes," they won't just be returning to a familiar fictional landscape — they'll be returning to the work of a beloved director. Francis Lawrence, who directed every "Hunger Games" movie except the very first, will helm the Snow-centric prequel. Fans know he's an expert when it comes to this franchise: His skillful, inventive, and steady direction is a huge part of what makes the original quartet work. Now, he's poised to take it back in time.
Lawrence's filmography isn't confined to Panem, however. Many cinephiles first encountered him through 2005's "Constantine," his first feature. Many more met him through 2007's "I Am Legend." Since he guided Katniss through the revolution, he's directed two more movies: 2018 spy thriller "Red Sparrow" and 2022 family fantasy "Slumberland." He's also set to helm an adaptation of the acclaimed "BioShock "video game series.
Is there a trailer for The Hunger Games: The Ballad of Songbirds and Snakes?
The trailer for "The Hunger Games: The Ballad of Songbirds and Snakes" hit the internet on April 27, 2023. It drops fans into a Panem that is simultaneously familiar and dramatically different. New characters like Dr. Volumnia Gaul and Casca Highbottom mastermind the Games, which are significantly less polished. There don't appear to be lavish arenas here, nor sophisticated systems of sponsorship. Even the aesthetic is different: One shot reveals a 1970s-esque wall of TV screens, tuned to the Games. Most of the brutal action seems to take place in a concrete coliseum, full of grey rubble with no apparent origin.
Fans also catch glimpses of Snow and Lucy far beyond the Games. They walk through a forest in what seems to be District 12, jump into swimming holes, and stride through propaganda-laden streets. Snow appears to work as a Peacekeeper at one point, and Lucy is seen performing on stage with a guitar. Quick shots reveal all manner of fascinating artifacts; Perhaps most arrestingly, we briefly see a transparent tank filled with writhing, iridescent snakes. What does it all mean? Fans will just have to wait and see.
Where to watch the other Hunger Games movies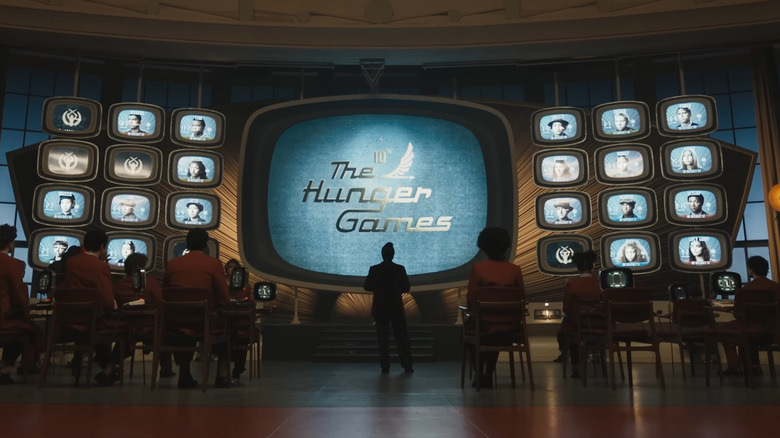 Lionsgate
What better way to prepare for "The Hunger Games: The Ballad of Songbirds and Snakes" than by revisiting the first four "Hunger Games" movies? Streaming makes this easier than ever, especially for Hulu subscribers: All four flicks are ready to watch on that platform. The first three films are also available to stream on DirecTV.
Don't use Hulu or DirecTV? Not to worry — there are plenty of other options out there. Fans can rent each "Hunger Games" movie for $3.99 from Apple TV+, Amazon Prime, Google Play, YouTube, and Microsoft. Looking for something more permanent? You can buy the flicks for $7.99 from Amazon Prime and $12.99 from Microsoft, Apple TV+, Google Play, YouTube, and Redbox. Notably, most platforms offer the movies in crisp 4K resolution.
What will The Hunger Games: The Ballad of Songbirds and Snakes be rated?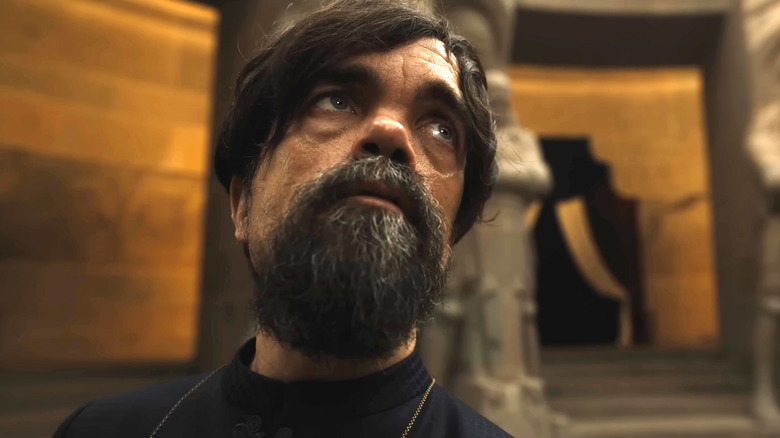 Lionsgate
"The Hunger Games: The Ballad of Songbirds and Snakes" does not yet have an official MPAA rating. If we have to guess, however, we feel pretty comfortable assuming it'll be labeled PG-13. Every previous "Hunger Games" movie has earned this rating, which is standard for young adult series — especially those centered around dystopias. These films don't capture the kind of bloody, explicit brutality that gets movies smacked with a R rating. However, as fans know well, things get plenty dark in Panem. Characters are viciously murdered, war crimes are downright common, and even our noblest heroes are forced to commit haunting crimes. Katniss herself ends the series putting a fatal arrow through someone's body.
This new outing might take place in the past, but it's not any rosier. The trailer contains glimpses of all sorts of darkness, from a wrathful Snow repeatedly firing a rifle into the treetops to tributes attacking each other in the arena. PG-13 is more than appropriate for what promises to be a thrilling, moving, and unforgettable film.