Who Plays Wendy Darling In Peter Pan & Wendy?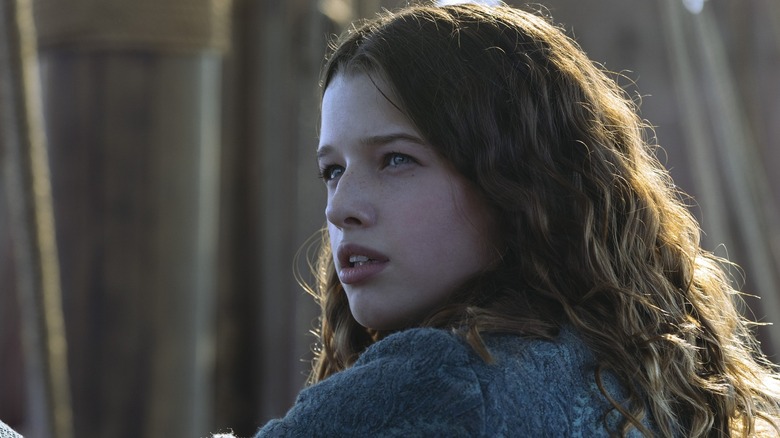 Disney+
Audiences know Peter Pan as the boy who will never grow up, but he's also the boy who never goes away. His story has been told a number of times since J. M. Barrie introduced the character to the world in the 1904 play "Peter Pan; or, the Boy Who Wouldn't Grow Up," and Disney has decided to take another stab at adapting the source material with "Peter Pan & Wendy." 
From the looks of the "Peter Pan & Wendy" trailer, the upcoming film will include familiar faces like Tinker Bell (Yara Shahidi), Tiger Lily (Alyssa Wapanatahk). Of course, there's also famed antagonist Captain Hook (Jude Law), while leading lady Wendy Darling will be portrayed by Ever Anderson. And while Peter usually gets top billing, Anderson says that the movie hones in on Wendy's perspective. During an interview with HeyUGuys at the film's world premiere in London, the young actor explained that this retelling stays true to the story's core themes while updating the narrative for a modern audience. As she puts it, "I think that it's about both a girl and boy that never want to grow up and I think it's seen from Wendy's eyes, as she's whisked away to this land of Neverland and learns the true meaning of friendship, and also what it means to grow up."
It makes sense that Anderson was tapped to tackle this iconic role, because she has experience playing young heroines.
You may recognize Ever Anderson from the MCU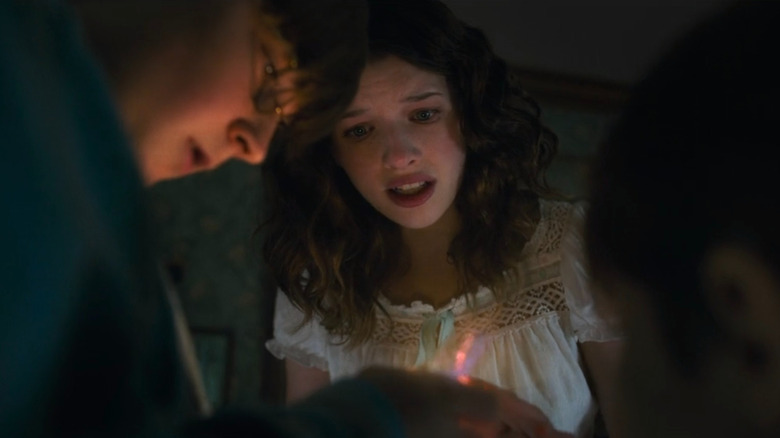 Disney+
In the 1953 animated version of "Peter Pan," Wendy (Kathryn Beaumont) is characterized as a doting and clever older sister to her younger brothers, John (Paul Collins) and Michael (Tommy Luske). She's fast approaching adolescence and reluctant to leave her childhood behind, so she's happy to embrace a little magic when Peter (Bobby Driscoll) swoops in. Wendy makes it her duty to keep her brothers safe when they reach Neverland, a motive that Ever Anderson would be familiar with after portraying a young Natasha Romanoff in the Marvel Studios film "Black Widow," a film that highlights Natasha's relationship with her adopted sister, Yelena (Florence Pugh). Although Anderson only appears in the beginning of the film, she manages to capture Natasha's determined spirit in a small but memorable part as one of the MCU's all-time most iconic characters.
Horror fans also might recognize Anderson from "Resident Evil: The Final Chapter," where she takes on the dual role of young Alicia and the Red Queen. Anderson's previous work indicates that she can tackle genres like action and adventure, and it sounds like she brings that energy to her performance in "Peter Pan & Wendy." 
"Peter Pan & Wendy" will be available to stream on Disney+ on April 28.