Whatever Happened To Loliware After Shark Tank?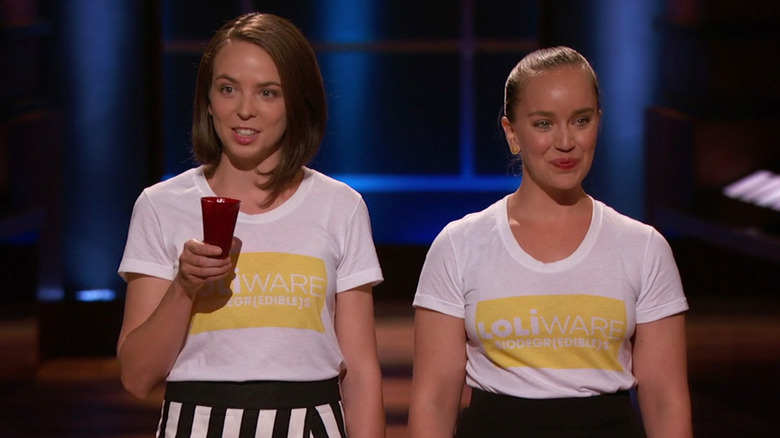 ABC/Hulu
"Shark Tank" viewers have seen plenty of gimmicky food and drink products come down the pike, like the Guzzle Buddy wine bottle attachment or the Sweet Ballz line of cake balls. One of the most memorable food products to appear on the show was Loliware. Described as "biodegr(edible)," it is edible drinkware that's both biodegradable and edible. Made from an all-vegan vegetable gelatin, they come in four flavors (as of "Shark Tank") and are meant to be enjoyed with drinks or desserts. Best of all, they have an eco-conscious mission, offering an environmentally safe alternative to disposable cups.
Entrepreneurs and environmentalists Leigh Ann Tucker and Chelsea Briganti went into the tank to pitch Loliware during Season 7, with their episode airing in October 2015. They asked for $150,000 in exchange for a 10% equity stake in their company. Robert Herjavec suggested they needed more cash, offering $600,000 for a 25% stake and inviting another shark to join him in the deal. This set off a feeding frenzy. In the end, Tucker and Briganti had to choose between the same deal, but with either Mark Cuban and Herjavec or Cuban and Barbara Corcoran. They chose Cuban and Corcoran.
However, things look much different for Loliware today.
Loliware now focuses on biodegradable straws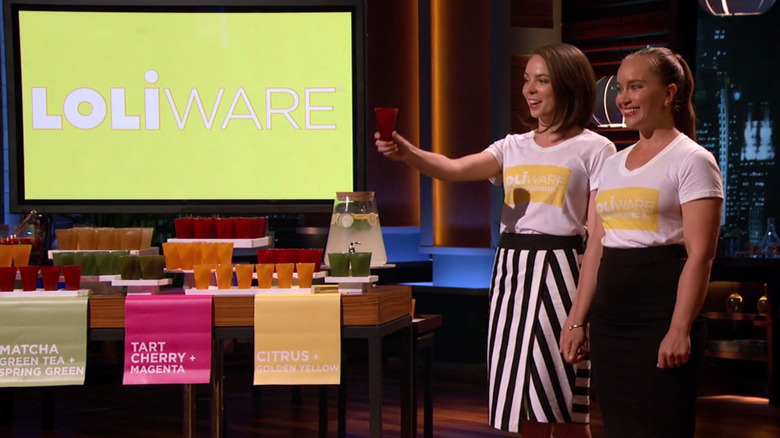 ABC/Hulu
First, some background. As they explained during their "Shark Tank" pitch, Tucker and Briganti launched Loliware three months before their taping. However, they'd been developing Loliware and other products since 2010. In its first three months on the market, Loliware did $110,000 in sales. One day after their "Shark Tank" episode aired, they had another $140,000 in orders. That success continued until 2018, which was also the year Loliware introduced an edible straw. In 2019, Loliware had plans to introduce a new edible cup with a lid, as well as edible utensils.
As Briganti told Dallas Business Journal in 2018, "We basically leapfrogged the idea of compostability and went straight to edibility." However, going forward, Loliware would go in the opposite direction and focus on eco-friendly products that aren't meant to be eaten. In April 2022, Loliware introduced the Blue Carbon Straw, a compostable drinking straw made from seaweed pellets instead of plastics. By the following May, Loliware had raised $12 million in funding. 
Today, Loliware's website is devoted to promoting the Blue Carbon Straw, although it's not currently for sale online, nor are any of its edible implements. Still, it's a "Shark Tank" success story. What's not clear is whether Cuban and Corcoran actually finalized the deal with Tucker and Briganti, and if so, how big of a slice they got.