Chris Pratt Nearly Blew His Guardians Of The Galaxy Audition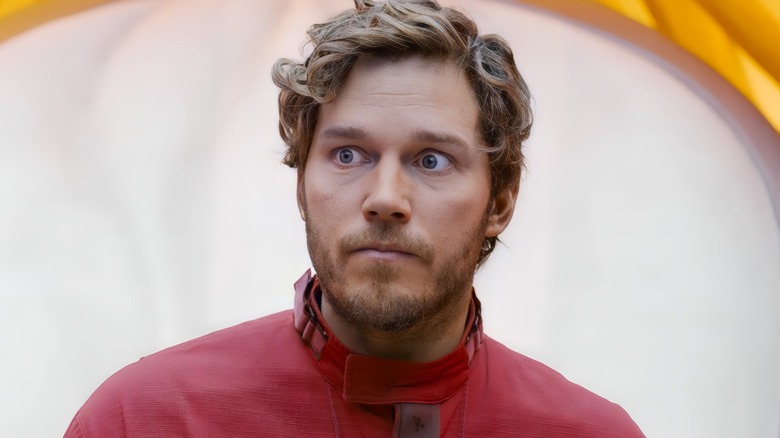 Marvel Studios/Disney
At this point, Chris Pratt's casting in James Gunn's first "Guardians of the Galaxy" movie is the stuff of legend. From an outside perspective, the visionary filmmaker — with help from Marvel's secret weapon, casting director Sarah Halley Finn — looked where everyone else saw the loveable goofball from "Parks and Rec" and instead found Hollywood's next big action star. Inside the process, though, things were apparently far more tumultuous.
After a preliminary audition process that was already hindered by doubts from both sides of the casting table, Gunn brought Pratt in for a final screen test — in his mind, he had finally found his leading man and just needed to convince a few nervous studio execs. According to The Hollywood Reporter, however, Pratt's screen test went so poorly that Gunn had to pull him aside mid-audition. "I don't know what you're doing," he purportedly told the actor, "but you're blowing it. This is the moment right now. You just need to stop doing whatever you're doing and just be real. Just be you."
Inspiring words aside, hearing that he was "blowing it" from the one man in the room who believed in him understandably got inside Pratt's head, taking things from bad to worse. Luckily, Gunn had the idea to bring in another prospective cast member — WWE star Dave Bautista, who would go on to play Drax the Destroyer. The two men read the now-iconic "finger to the throat" scene before doing some improv. Being with Bautista seemingly helped Pratt to ease into his Star-Lord charm, and it wasn't long before he had the room in stitches.
Neither Chris Pratt nor James Gunn saw him as Star-Lord
That fateful screen test between Star-Lord and Drax would have never come to be if Chris Pratt and James Gunn had their way. Sarah Halley Finn, having previously brought Pratt in to read for Captain America, pursued him relentlessly for the role of Star-Lord — but the "Parks and Rec" star didn't see himself as a leading man, and was initially very resistant to come to the table. Dig deeper into Pratt's history with Marvel and it's clear why the sitcom star was hesitant to try out as Star-Lord. 
While speaking with Jimmy Kimmel, Pratt candidly discussed his less-than-stellar track record with Marvel. "I auditioned for them all. I had a rough run with Marvel," Pratt said. "I auditioned for 'Thor,' but not even to be Thor but to be one of the sidekick guys, and I didn't get a callback." Ouch. Pratt continued by expressing how he was ready to throw in the towel at the idea of potentially being a Marvel actor. This mentality extended to other blockbusters he auditioned for, like "Star Trek" and "Avatar," with the actor believing he didn't possess the "it factor." 
Despite not getting callbacks, Pratt continued to keep his head high, and found a champion in Halley Finn, who knew from the get-go that the "Wanted" actor had the so-called "it factor." Unfortunately, when she finally did manage to catch Pratt's interest for "Guardians," Gunn ostensibly refused to give him an audition.
Casting Director Sarah Halley Finn was Chris Pratt's Champion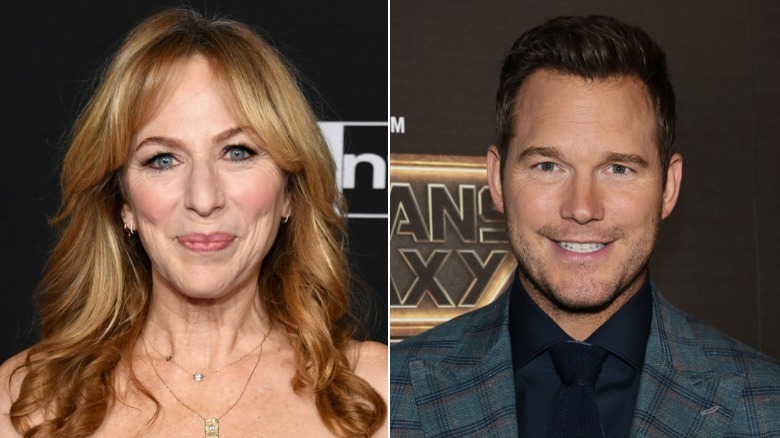 Jon Kopaloff & Jamie Mccarthy/Getty
Sarah Halley Finn saved the day, though. She was so sure of what she saw in Pratt when he read for Steve Rogers, that she decided to slyly sneak him into an audition on a day when Gunn would be seeing a crowd of other actors — including "It's Always Sunny in Philadelphia" star Glenn Howerton, who was allegedly Gunn's top choice before seeing Pratt. As Gunn remembers it, it took Pratt less than 20 seconds to win him over.
The rest, of course, is history. "Guardians of the Galaxy" shot Gunn, Pratt, and Bautista's careers into orbit overnight, and is widely remembered as one of the greatest Marvel Cinematic Universe movies ever made. The franchise is set to take its final bow this May with the highly anticipated "Guardians of the Galaxy Vol. 3" — which Pratt boldly claims is the best of the trilogy. As for Pratt, he's found a new billion-dollar franchise to spearhead in "Mario," proving that he's got the "it factor" in both the recording booth and on set.