Modern Family's Nathan Lane Envisions A Pepper Spinoff With The Perfect Title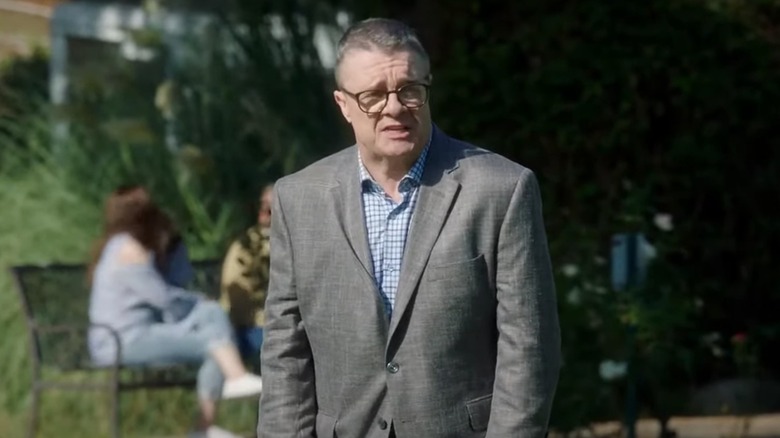 ABC
"Modern Family" fans know that the series has some pretty great reoccurring cameo appearances over the show's eleven-season run. Just to name a few, the Pritchett/Dunphy clan have some highly entertaining run-ins with stars like Elizabeth Banks, Shelley Long, and the hilarious Nathan Lane. Lane plays the character Pepper Saltzman, a close friend of Mitch (Jesse Tyler Ferguson) and Cam (Eric Stonestreet). 
Many fans would agree that, much like some of the other guest characters, Pepper is enjoyable enough to have his own spinoff show if producers ever decide to expand the "Modern Family" universe. And not only has Lane expressed that he would be totally down for a Pepper series, but he's also come up with the perfect title.
Lane explained to Deadline that not much was given to him by the writers about Pepper's backstory during the first few times he appeared. However, by Season 5, he found himself with new character information. "I found out what [Pepper] did for a living. Nobody else ever told me — he was an event planner, " Lane revealed. "And gave him a partner, Renaldo [Christian Barillas]. So that's been a wonderful thing." 
This new information put meat on the character's bones, which then opened the door for chatter of a spinoff, something Lane already has a name for. "And where it goes, I don't know. I don't know if I will ever see that spinoff, 'A Dash of Pepper,'" he said. Now, fans can only continue to wait and see if "A Dash of Pepper" ever happens.
Nathan Lane's Pepper developed as the series went on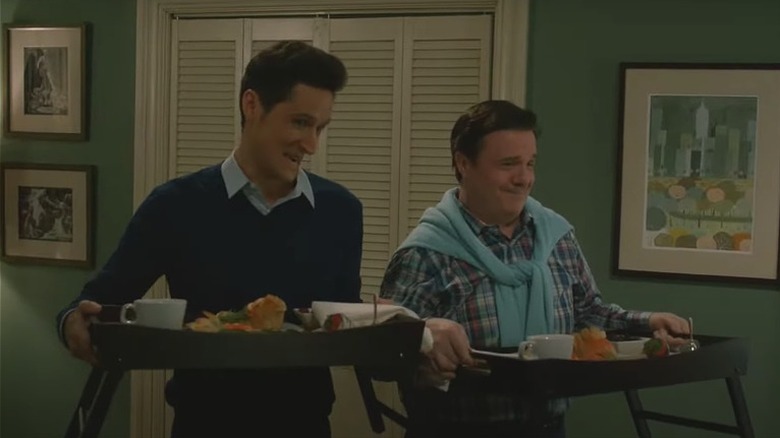 ABC
Nothing quite takes a comedic production up another notch like an appearance by Nathan Lane. "Modern Family" got a talent injection when Lane first appeared as Pepper Saltzman in Season 2, Episode 3, "Earthquake." In the episode, both Cameron and Mitch are irritated because they don't want to attend Pepper's themed party, mainly because they don't want to get all dressed up in costumes. The couple takes advantage of an earthquake by claiming that there's too much damage to their home for them to attend the party, and they call Pepper to cancel. Well, the joke's on them because Lane's character ends up popping in to help them clean the supposed damage. It was then that fans got their first taste of Pepper.
More guest appearances follow after that initial episode, with plotlines that include Pepper helping Mitch and Cam plan their wedding as well as him organizing a late baby shower for Sal (Elizabeth Banks). The personality of Lane's character, combined with his comedic talents, makes it obvious why some fans would love to see a spinoff series. 
Of course, since the show ended in 2020, there have been other "Modern Family" characters that could carry their own ongoing story. Though producers haven't yet shown interest in making a spinoff or reboot of the hit ABC show, main actors like Rico Rodriguez, who plays Manny, have publicly expressed interest if the opportunity were to ever arise. Until then, fans will have to fantasize about possible future shows, including "A Dash of Pepper."