Citadel - Everything You Need To Know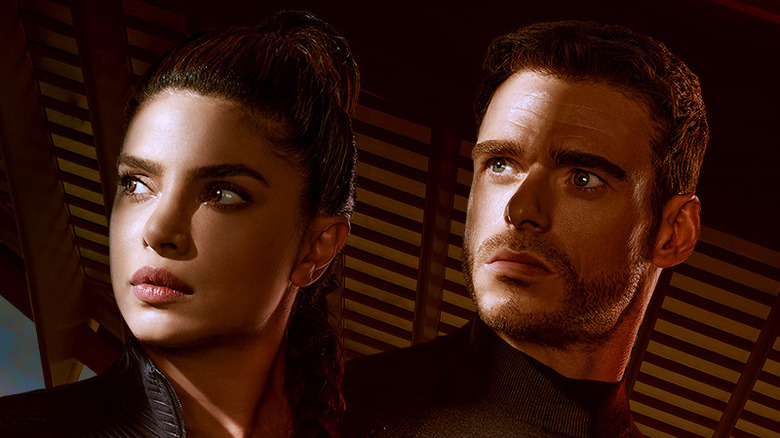 Amazon Studios
When it comes to shelling out the big bucks for prestige TV, Amazon is sparing no expense. In addition to releasing the most expensive series ever made with "The Lord of the Rings: Rings of Power," now they're spending a truckload of cash on a truly ambitious new project — "Citadel." This new spy show (which comes with a dash of sci-fi) will find itself crossing over into multiple countries, with various international spinoffs all connected to the flagship series.
And with that sort of interconnectedness, it's no wonder that Amazon has brought over two of Marvel's most successful filmmakers, one of the most famous actresses on the planet, and a star from one of the most revered TV shows ever made. Want to know more about this unprecedented espionage thriller and when you can see this long-awaited series play out? Read on for everything we know so far about "Citadel."
When will Citadel be released?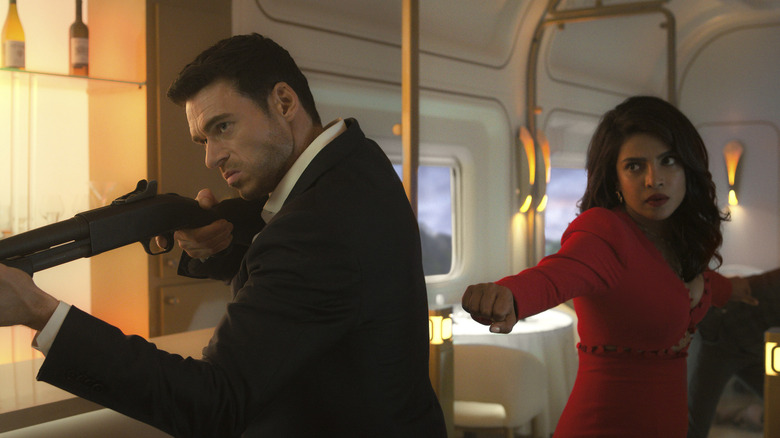 Rich Fury/Getty Images
"Citadel" has been in the works for quite a while. We first learned about the series in 2018, when it was announced that Jennifer Salke — the head over at Amazon Studios — had big plans for what was described as a "large-scope, multi-layered international event series." Her idea was to create an American series that would branch off into various companion shows across the globe, and that's still very much in motion, with "Citadel" getting spinoffs in places like India, Mexico, and Italy.
Of course, not all has been smooth sailing for "Citadel," as it underwent a major creative upheaval at one point during its production — losing its showrunners, its main director, and its line producer (more on this in a bit). However, with a new showrunner in place, it looks like "Citadel" is finally chugging along. The six-part Season 1 will drop its first two episodes April, Friday 28, 2023, with one episode a week following after that.
What is the plot of Citadel?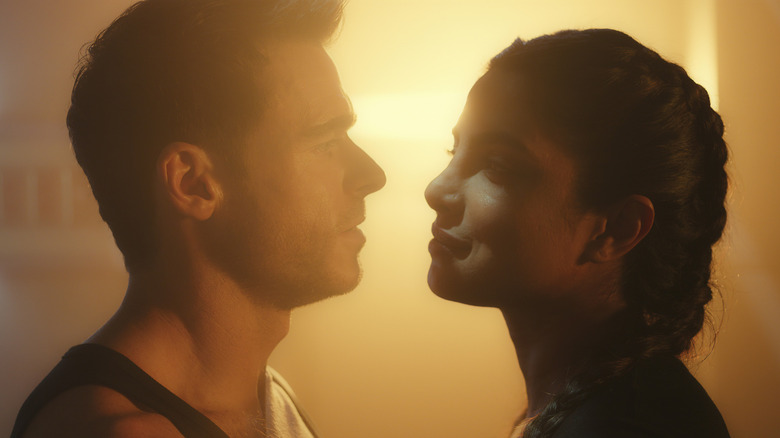 Amazon Studios
So what's "Citadel" all about, you ask? Well, the series' title refers to a global spy agency, one that works independently of any nation. Their job? Keep the entire world safe. Unfortunately, a SPECTRE-like organization called Manticore brings Citadel crumbling down, and as the plot synopsis lets us know, "With Citadel's fall, elite agents Mason Kane and Nadia Sinh had their memories wiped as they narrowly escaped with their lives. They've remained hidden ever since, building new lives under new identities, unaware of their pasts."
That all changes when Citadel member Bernard Orlick shows up. As it turns out, Manticore has some big world-dominating plans, and Bernard needs Mason and Nadia to jog their memories and get back in the field. As a result, according to the official plot synopsis, "The two spies embark on a mission that takes them around the world in an effort to stop Manticore, all while contending with a relationship built on secrets, lies, and a dangerous-yet-undying love."
We also should expect the series to play with a fractured timeline. "The show is completely non-linear," actress Priyanka Chopra Jones said to Variety. "We had to remind each other of the story. It was like a big jigsaw to remember." They'll also have to jump back and forth between their two personas — both before and after their memories are wiped.
Who is starring in Citadel?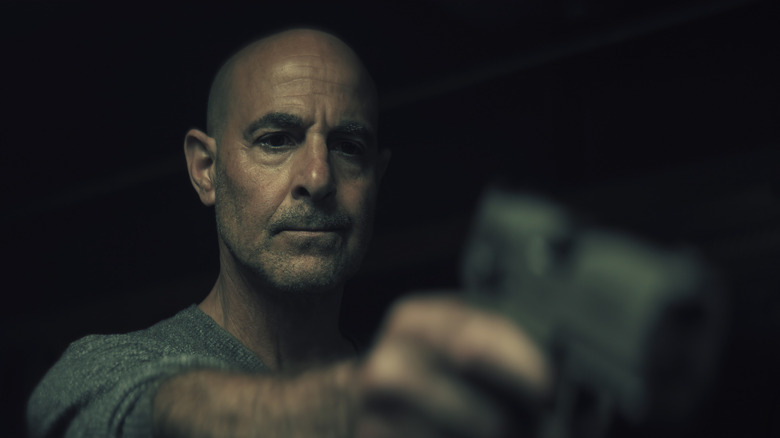 Amazon Studios
For an action-packed, international, sexy spy thriller, you need leads who can live up to all that hype, and "Citadel" is definitely going to deliver when it comes to star power. Richard Madden and Priyanka Chopra Jones are starring as agents Mason Kane and Nadia Sinh, the two mind-wiped spies who will find themselves fighting for their lives and the world. 
Madden rose to fame as the lovestruck Robb Stark on "Game of Thrones," as well as projects like "Bodyguard," "Cinderella," and "Eternals." Chopra Jones, of course, is a former Miss World winner who became one of India's biggest stars before finding Hollywood success with the likes of ABC's "Quantico" and "The Matrix Resurrections."
Joining them, Stanley Tucci will portray Bernard Orlick, the Citadel spy who brings Mason and Nadia back into the game. Tucci is perhaps the most famous character actor on the planet, stealing the spotlight in everything from "Captain America: The First Avengers" to "The Devil Wears Prada," as well as earning an Oscar nod for his turn in "The Lovely Bones." They'll also be joined by Lesley Manville, playing Dahlia Archer — a dangerous British diplomat who could help our heroes just as easily as she could hurt them. Manville recently starred as the title lead in "Mrs. Harris Goes to Paris," as well as playing in projects like "Phantom Thread" and "Maleficent."
Rounding out the cast, we've got Nikki Amuka-Bird, who's recently collaborated with M. Night Shyamalan on both "Old" and "Knock at the Cabin." Expect to see Timothy Busfield of "thirtysomething," "Field of Dreams," and "The West Wing" fame. Plus, they'll be joined by Danish actor Roland Møller, probably most famous to American fans for his turn in "Atomic Blonde." We know he'll be playing Laszlo Milla, a Manticore agent who's recently been freed and now wants revenge against the man who locked him away — Madden's Mason Kane.
Who is showrunning and producing Citadel?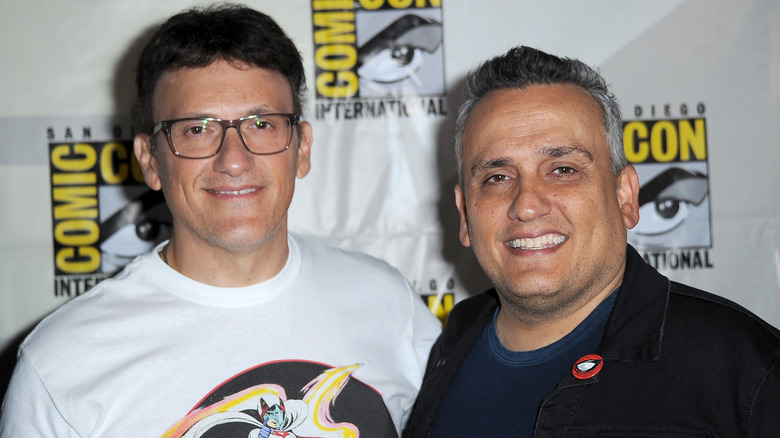 Albert L. Ortega/Getty Images
The concept of "Citadel" involves multiple series filmed and shot in different countries but all set in the same universe. In other words, it's something akin to a cinematic universe, and when it comes to blending different characters from different series together, the Russo brothers are the undisputed kings.
After coming up in the TV world — working on shows like "Community" and "Arrested Development" — they were brought into the Marvel fold, directing two "Captain America" films before helming "Avengers: Infinity War" and "Endgame." Those two "Avengers" movies wrapped up an entire superhero storyline and had to handle multiple characters from different series, so if the Russos could tackle that, no wonder Amazon wanted to bring them on board to executive produce "Citadel."
Originally, screenwriters Josh Appelbaum and Andre Nemec ("Mission: Impossible – Ghost Protocol") served as showrunners. However, their vision reportedly clashed with what Amazon wanted, and as a result, the two eventually departed from the project. However, when they left, so did series director Brian Kirk and line producer Sarah Bradshaw. With so many key creatives gone, the Russos brought in a new showrunner with David Weil of "Hunters" fame, and the show underwent numerous reshoots. According to The Hollywood Reporter, the series' budget is now a whopping $300 million — so yeah, that's quite the price tag.
Is there a trailer for Citadel?
The official trailer for "Citadel" opens with Mason Kane trying to remind Nadia Sinh of her past super spy life. "Tell me you've never felt like you should be somewhere else, doing something else," he says. "Tell me you've never seen my face before."
When she can't remember him, he decides to awaken her secret agent abilities by chucking a knife straight at her head, hoping she'll catch it like she's Jason Bourne. Instead, Nadia dodges and freaks out. "Did you just throw a knife at me?" she asks, shocked. "I thought you were going to catch it," he responds, flustered, "and then I was gonna be like, 'How come you can do that?'"
It's a pretty hilarious moment, showing the series will have an equal amount of laughs mixed with the thrills. Of course, Nadia's amnesia only lasts so long, especially with assassins on their trail, a haunting dream of Mason's face, and Bernard Orlick showing up to remind them of their past. "Eight years ago," Bernard says, "we were double-crossed by one of our own." Now, Bernard needs their help facing the deadly group Manticore. It's a mission that will involve car chases, gunfights, steamy affairs, and skiing down a mountain, James Bond-style, with machine gun-toting bad guys right behind them.
What's up with the other Citadel shows?
"Citadel" is a truly unique project in that it will consist of multiple series. In addition to the North American show starring Richard Madden and Priyanka Chopra Jones, there are reportedly international spinoffs in the works, with India, Italy, and Mexico all getting their own shows that fit into the "Citadel" universe.
Of these potential spinoffs, we know the most about the one set in India. It's coming from co-creators Krishna D.K. and Raj Nidimoru, best known for the Indian thriller series "The Family Man." In the lead roles, it'll star Samantha Ruth Prabhu and Varun Dhawan, both of whom are pretty big deals overseas. Speaking with Variety about the series, Krishna D.K. told Variety about the overarching plan for the "Citadel" universe, saying, "Every country's series is its own series with multiple seasons, but there's going to be crossovers and cross-references."
So yeah, if you ever want an international spy thriller in the mold of "The Avengers," it looks like your dreams are coming true.
Will there be a Citadel Season 2?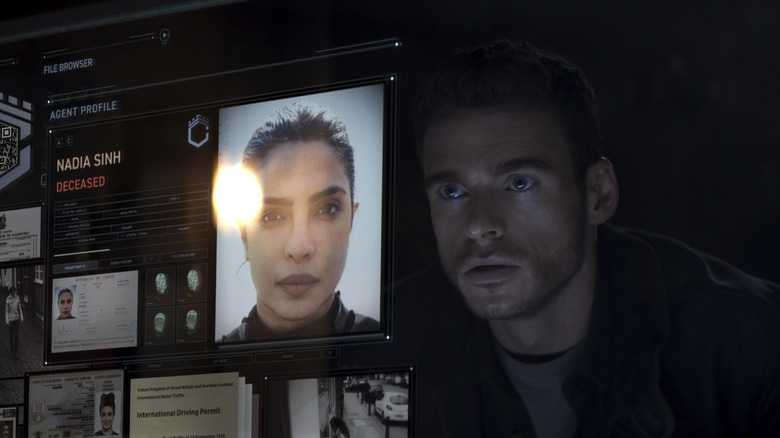 Amazon Studios
Ready for some more super spy adventures? Prime Video is too. Before Season 1 even hit the streamer, "Citadel" had been renewed for Season 2 (not to mention the various global spinoffs). David Weil is coming back as the showrunner, and this time around, Joe Russo will direct every single episode, bringing that Marvel touch directly to the Amazon Studios series.