Lacey Chabert's Hallmark Movie Winter In Vail Has A Comical Connection To Mean Girls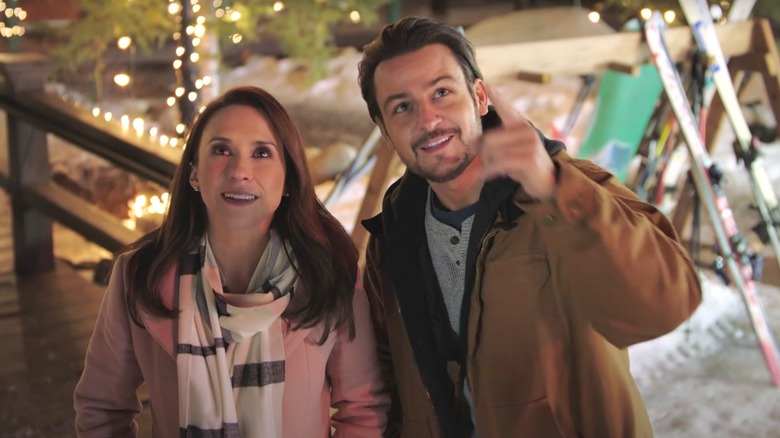 Hallmark Channel
When it comes to embracing the holiday season, no one quite does it like Hallmark Channel. One example of this would be their 2020 "Winterfest" film series which gave fans that warm and fuzzy feeling by releasing one original seasonally-themed movie after another, five in total. The movie that kicked off this series was "Winter in Vail" which starred Lacy Chabert and Tyler Hynes. And although Chabert may now be synonymous with Hallmark Channel productions, there was one part of "Winter in Vail" which was a subtle nod to the most well-known work of her career: the 2004 comedy film "Mean Girls."
When Chabert was promoting "Winter in Vail" in an interview posted on Hallmark Channel's YouTube page, she explained the funny connection one specific action her character, Chelsea, had to the classic comedy movie. "In Chelsea's efforts to save the town, she decides to have 'Strudel Fest' and bring back her uncle's famous strudel." "Mean Girls" fans will remember that Chabert's character in the comedy, Gretchen Wieners, is filthy rich thanks to her father inventing the Toaster Strudel. What makes this link to "Winter in Vail" even more humorous is that Chabert didn't realize the connection until the time of filming. "It didn't even occur to me," she admitted. That was until one of the crew members told her that if anyone was going to make strudel in this Hallmark Channel film, it should be her.
It took one pastry to connect movies separated by 16 years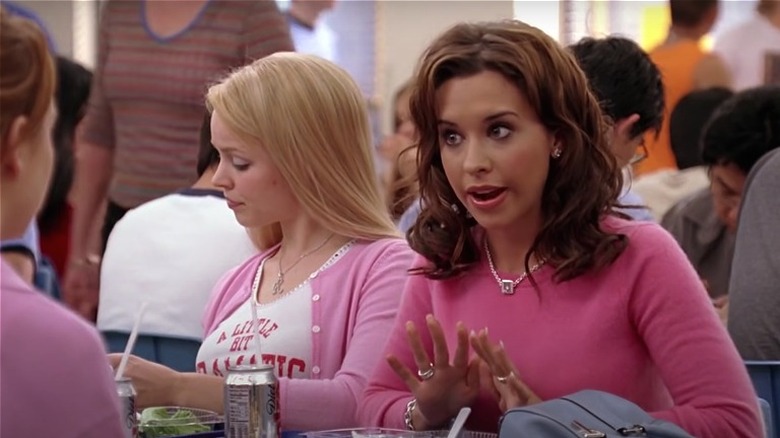 Paramount Pictures
In "Winter in Vail," Lacy Chabert plays Chelsea Whitmore, an event planner that decides to quit her job to move to the quaint town of Vail, Colorado. Looking to contribute to her new surroundings, Chelsea puts on "Strudel Fest," which ended up being a tip of the hat to the cult classic movie, "Mean Girls."
In "Mean Girls," the fact that Gretchen Weiners' father is the inventor of Toaster Strudel is brought up multiple times in the movie. The bit is so memorable and intrinsic to Gretchen's character that Chabert once told Entertainment Weekly in 2014 that in her mind, "Gretchen is probably running the Toaster Strudel empire," when asked where the Plastics would be 10 years after the film's release.
And who knew that nearly 16 years later, Chabert would be once again dealing in strudel with her part in "Winter in Vail." However, given that Chabert has starred in over 30 Hallmark Channel films and counting, her status as a star in their Christmas movie cinematic universe arguably eclipses her stint as the Toaster Strudel heiress.